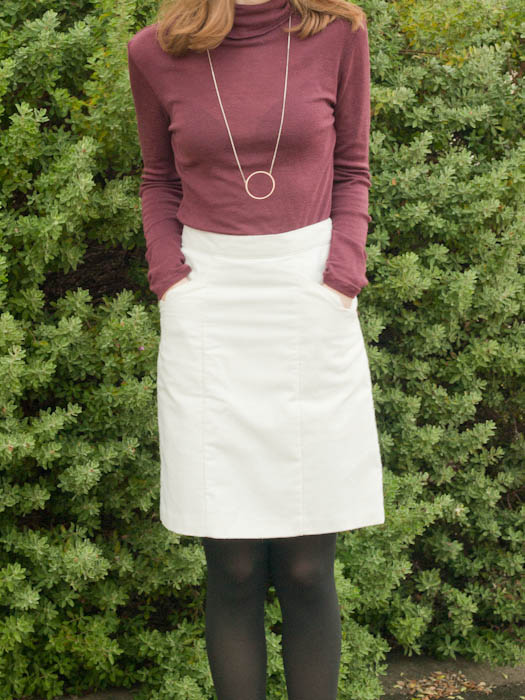 Even though I've made quite a few Seamwork patterns and the Cooper backpack twice, this is the first time I've actually sewn with a Colette apparel pattern! I made this Selene skirt all the way back in July, so the construction details are a little bit fuzzy, but I do remember that the instructions were great and I don't think I encountered any difficulties.
The skirt is made from some lovely raw silk that my grandma gave me. I decided to use some of it for this project, but I knew it would be a bit too lightweight for a structured skirt like this, so I underlined it with Kona cotton. Underlining really made a huge difference – it made the silk feel much more substantial, and it also keeps it from wrinkling too badly!  For the lining I used bemberg rayon.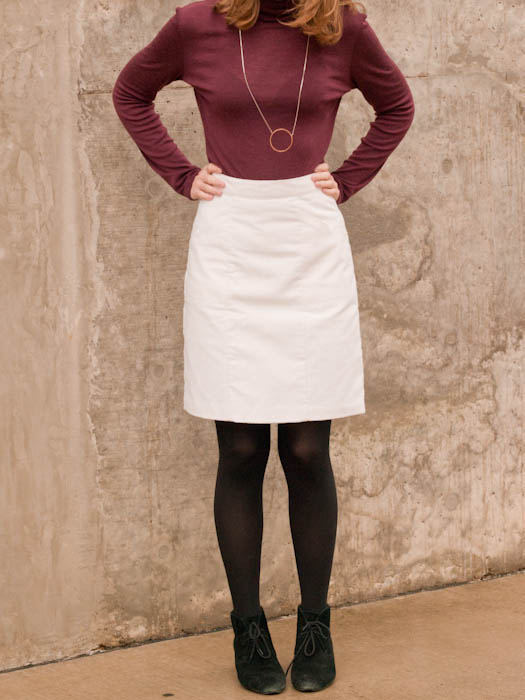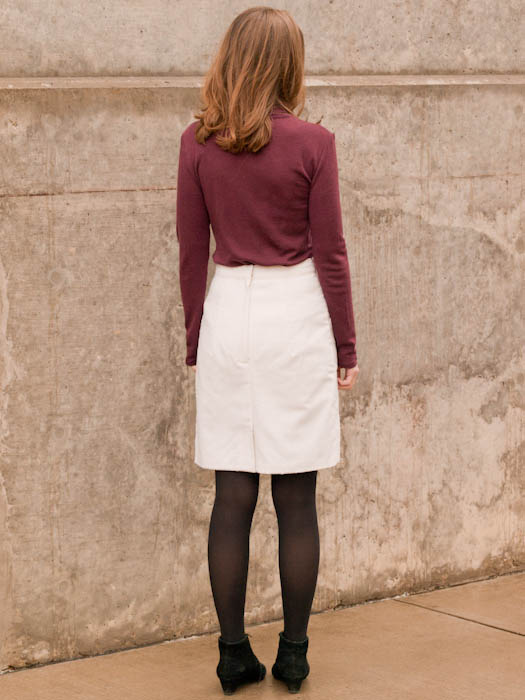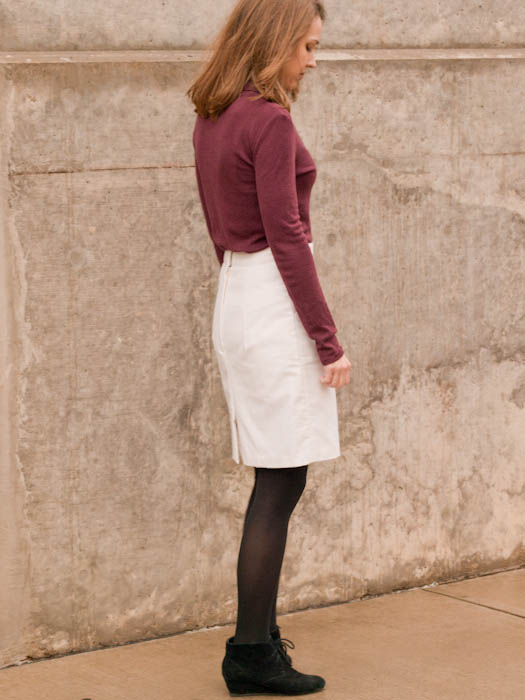 This is definitely one of the best garments I've made in terms of finishing. Lining, underlining, lapped zipper, vent, hand-sewn hem… these all make the skirt feel very high-quality. This was my first time doing a lapped zipper, and I think it turned out pretty well! I like that Colette includes vintage-inspired techniques like that. The notched pockets are my favorite feature!
White's hard to photograph, so unfortunately the construction details don't show up too well! I lowered the highlights, so hopefully you can make them out okay.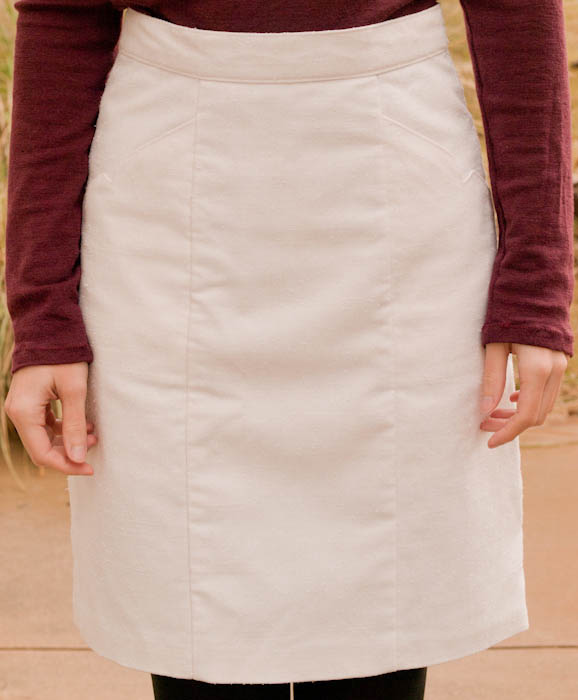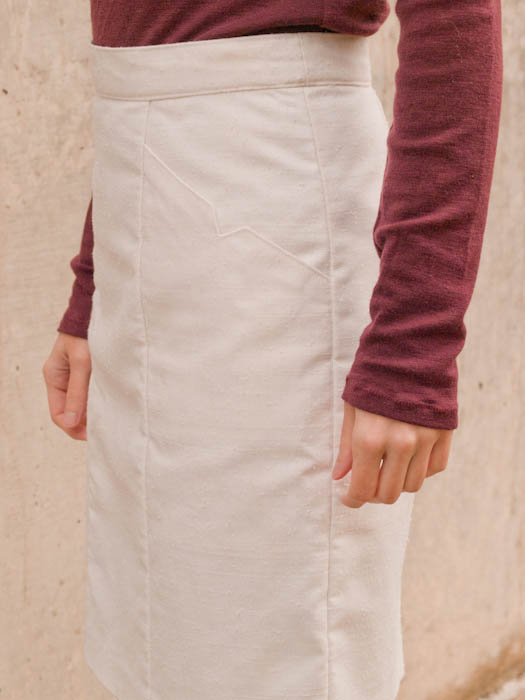 The turtleneck I made toward the end of last winter. The fabric is a lightweight merino wool from The Fabric Store. I used Style Arc's Alexi pattern and the fit is pretty good, although it's a bit too big through the shoulders and bust. I also shortened the sleeves and the body by an inch or two.
I actually just made another Alexi turtleneck last weekend from Kaufman Laguna jersey, and the fit is much better and tighter, so I guess it just depends on your stretch percentage. The pattern says it's "suitable for any stretch knit fabric", so not a lot of guidance there. It is a great basic though!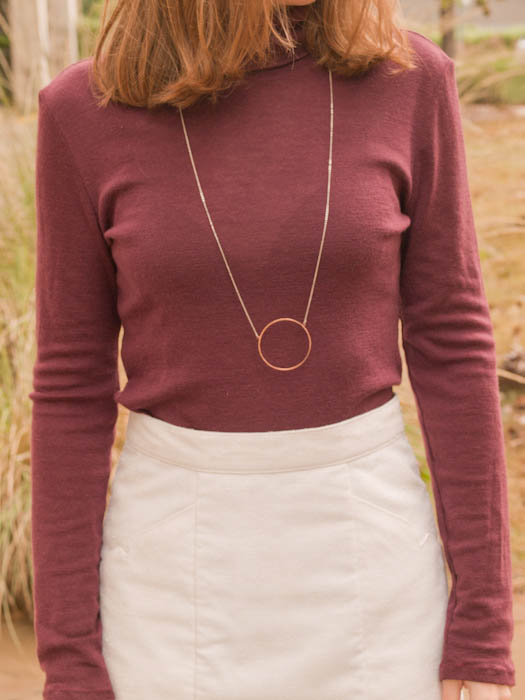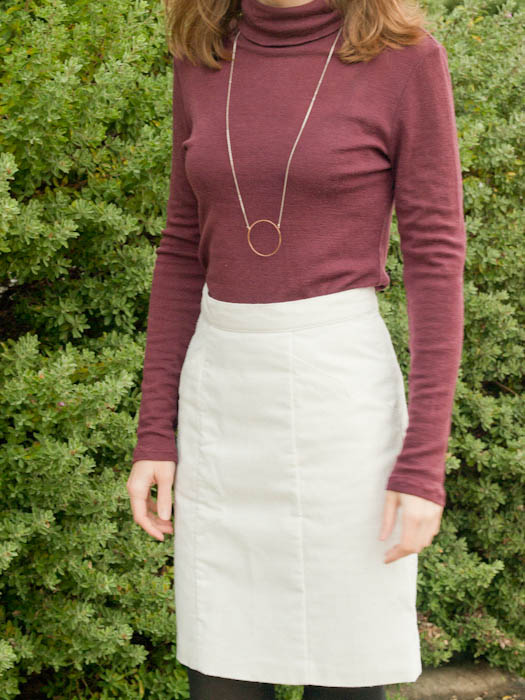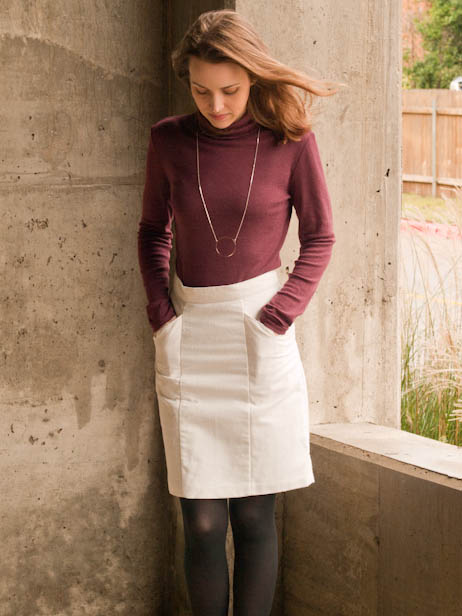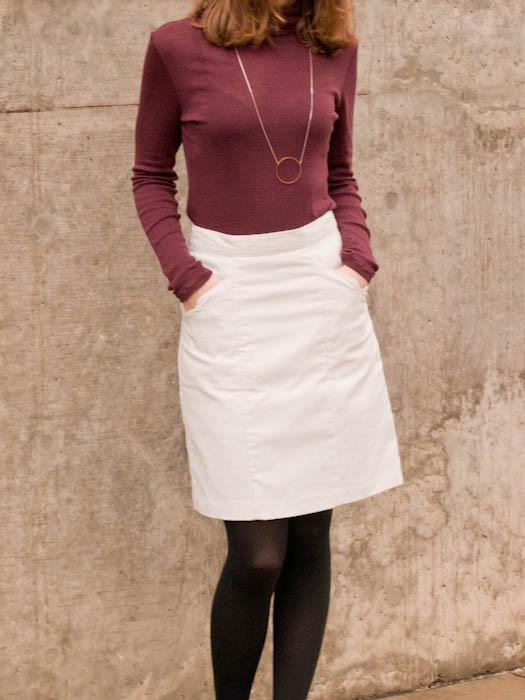 I have about two yards of the raw silk left, so if you have any pattern suggestions that it would work well for I'd love to hear them! I think I'll try dyeing it a darker color for whatever I use it for next.
<3 Lindsay