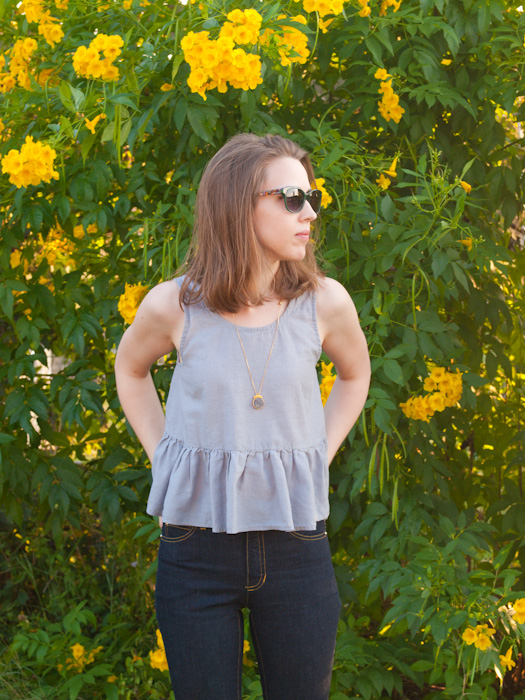 Hello again! As expected, grad school's been taking up most of my time lately, so my poor blog's been a little neglected. I've still been sewing though, and I have a small backlog of projects waiting to be blogged, hopefully over winter break!
I made (and photographed) this tank back in September. It's a free pattern by Australian designer In the Folds, downloadable at the Peppermint Magazine sewing school site. As soon as I saw it on Instagram I was really into it, even though I'm usually not a ruffle person. I think the shape and proportions of this pattern are really cute and modern.
I whipped one up in a lightweight cotton from my stash, and I'm really pleased with how it turned out. It's a fun piece to wear!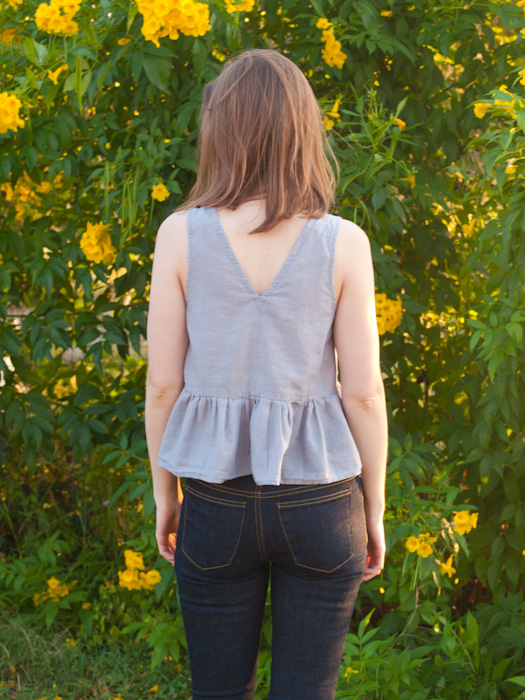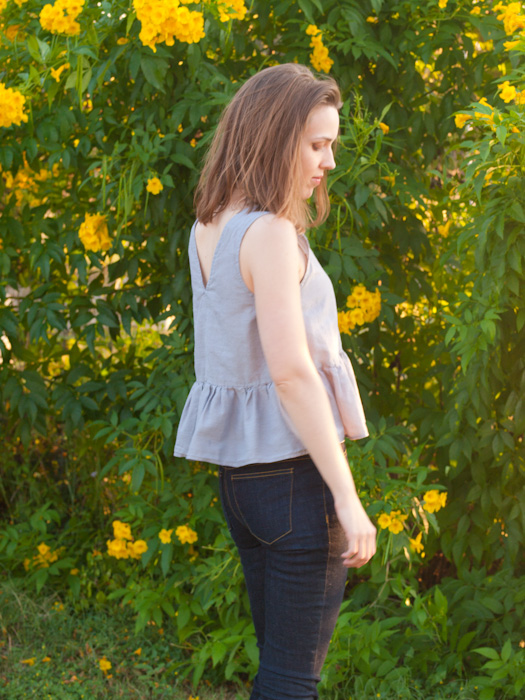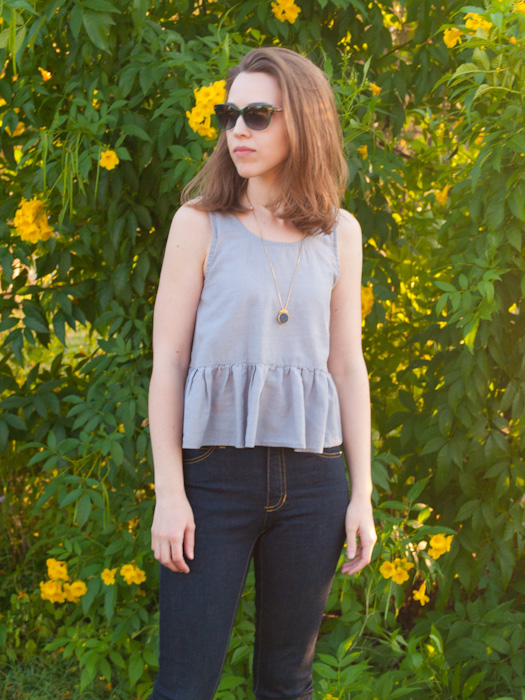 Even though it's a free pattern, the instructions are excellent. It was really a joy to sew – all the pieces fit together so perfectly. I was especially impressed by how well the V-neck bias binding turned out.
You can't see it too well on mine, but there are shoulder panel pieces that would be great for color-blocking. Maybe on my next version!
The only thing I would change next time is to add just a bit more length. I feel like it's a little too short to wear with my mid-rise jeans. I'm wearing it here with my high-waisted Gingers.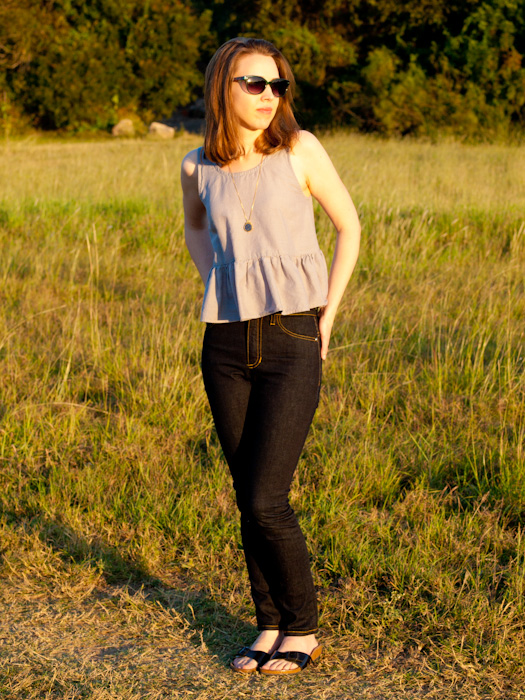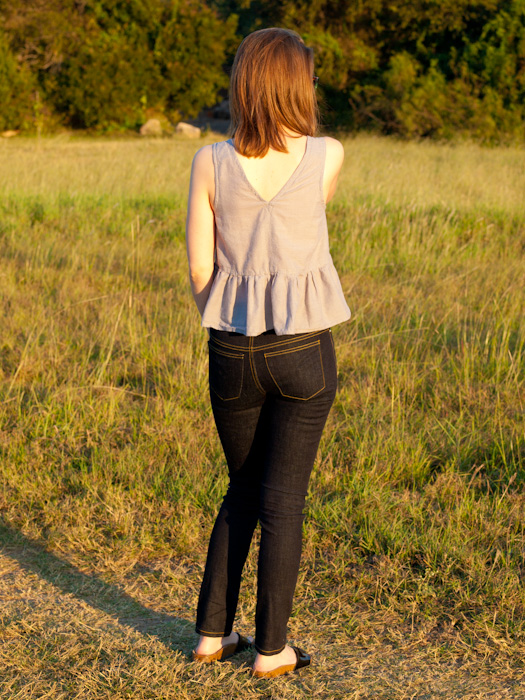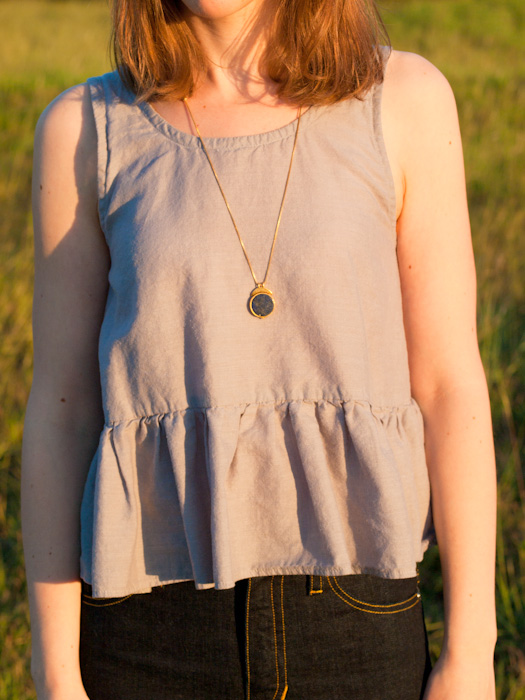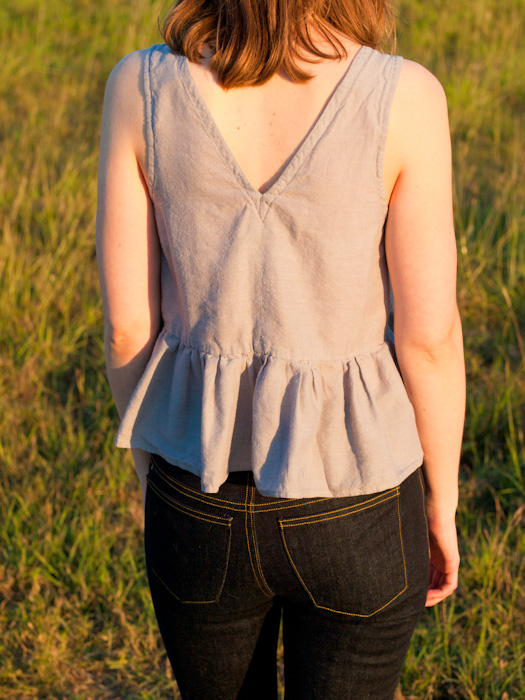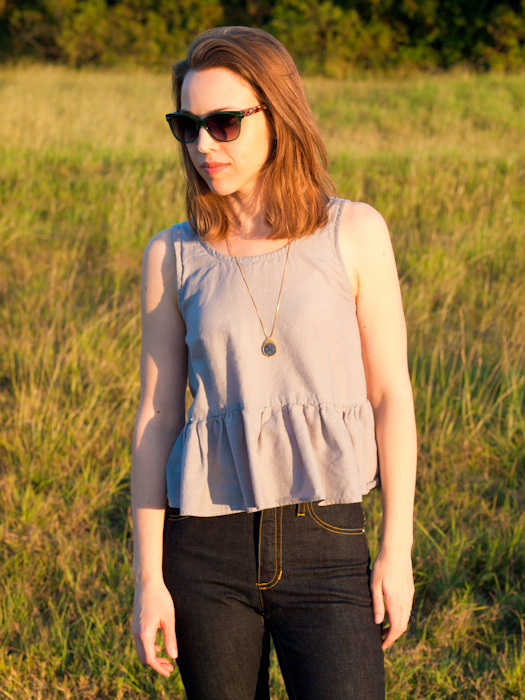 I've been eager to try another In the Folds pattern, and ever since the Acton Dress was released recently I've had my eye on it! I imagine the wrap skirt version would be fantastic for holiday parties, and I think I have the perfect stash fabric to go with it…
Thanks for reading!
<3 Lindsay