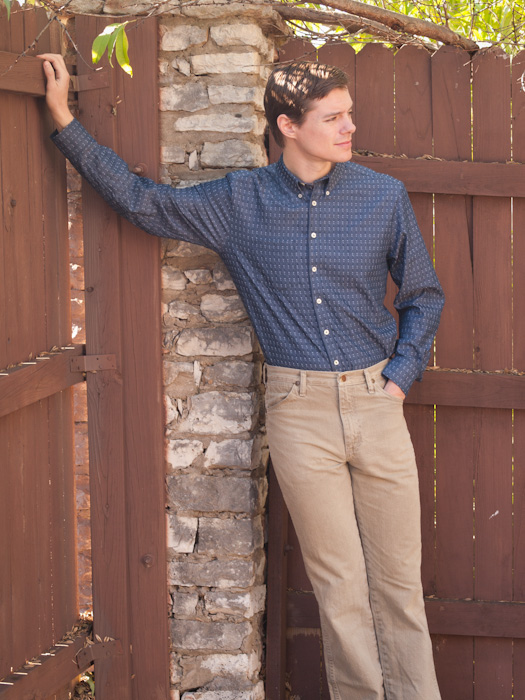 It's become something of a tradition to make my husband Nathaniel a new shirt for his birthday. He picks the fabric and the style, and I do the rest. Button-ups are one of my favorite things to sew, so it works out well for everyone!
There's not much to say about this pattern that I haven't said before. It's the Frank Shirt from Burdastyle: Sewing Vintage Modern and I must have sewn it at least 15 times by now.
Alterations this time:
reduced the collar height and flare
added buttons to the collar
used the tower placket piece from my Quinn shirt instead of doing a continuous sleeve placket
made two pleats instead of one at the cuff
added an (almost invisible) pointed pocket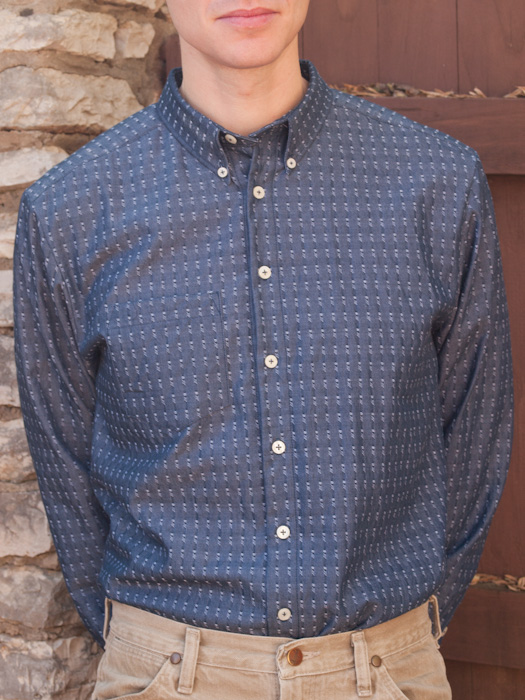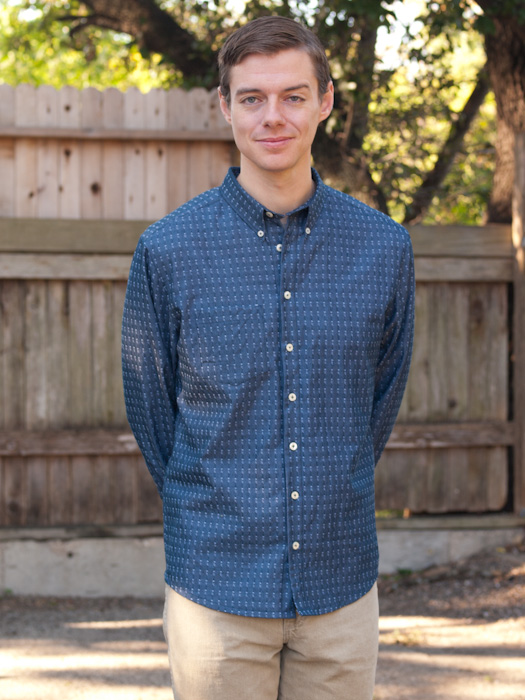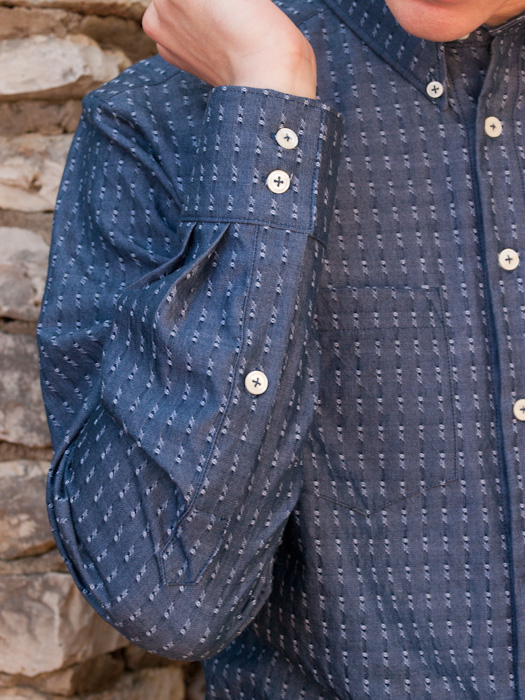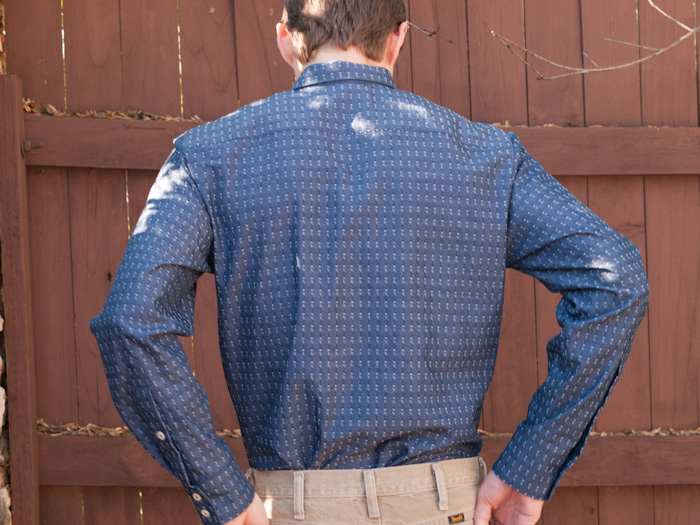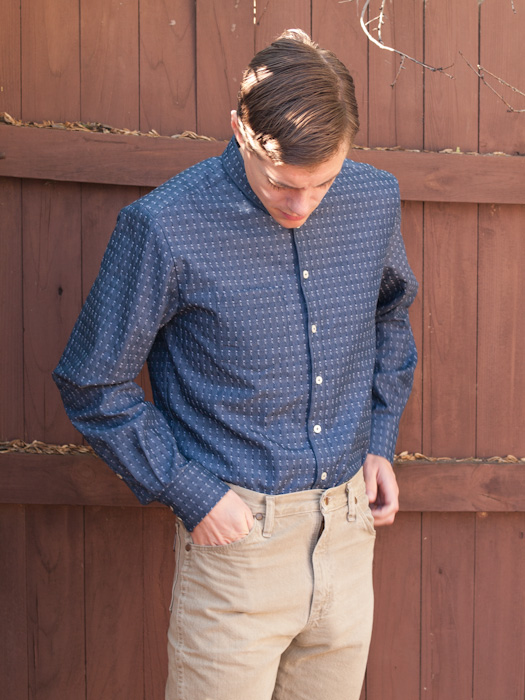 The fabric is a Kaufman chambray with woven dobbies. I love Kaufman chambrays, and this one was no exception.
My favorite part of this shirt is the double pleat + tower placket combo. I think it ended up looking really sharp.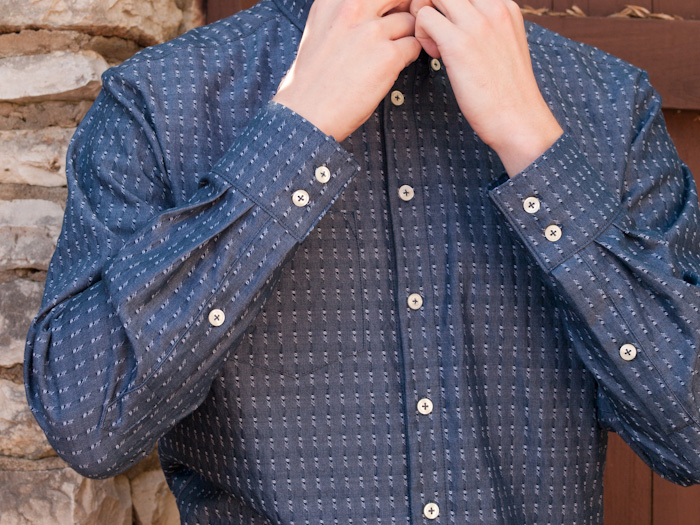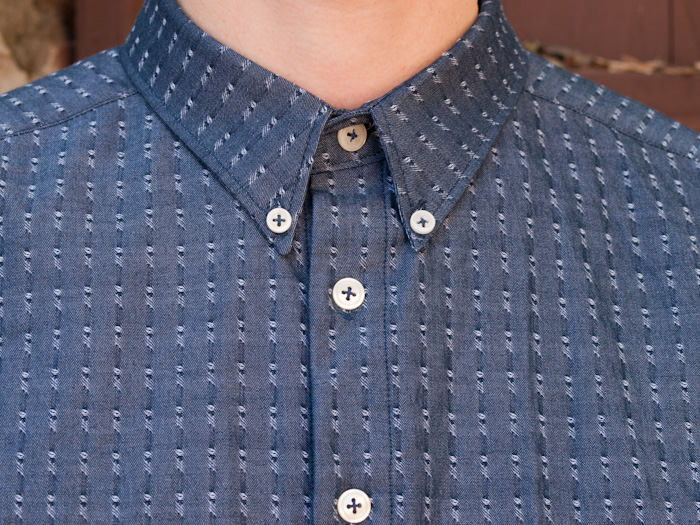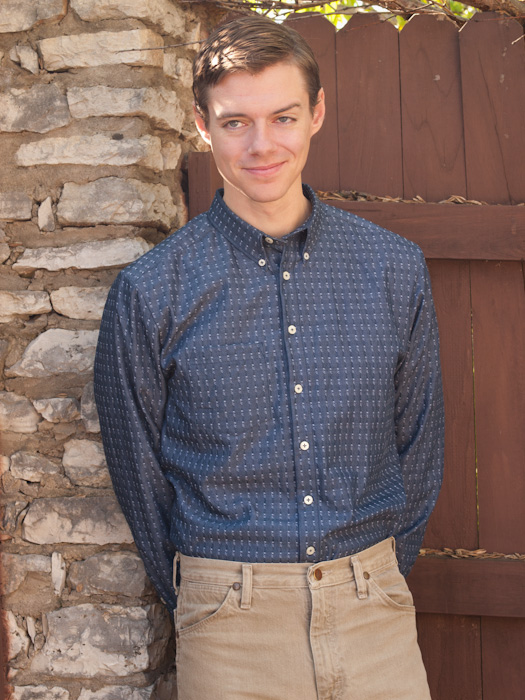 Overall a successful and satisfying make!
In related news, have you seen Joost's new Singular Shirt pattern? It's available for free and has 38(!) different options. I'm really curious to try it out. You input about 15 different measurements and are given a custom-fit shirt pattern. There are no instructions, but that shouldn't be a problem if you have prior shirt-making experience. I'm definitely going to give it a go for Nathaniel's next shirt!
Has anyone else been sewing menswear lately? I know Katie's been making some awesome stuff for her guy – check out these rigid denim jeans! I'm also really excited about Thread Theory's new foray into selling tailoring supplies and fabric!
<3 Lindsay