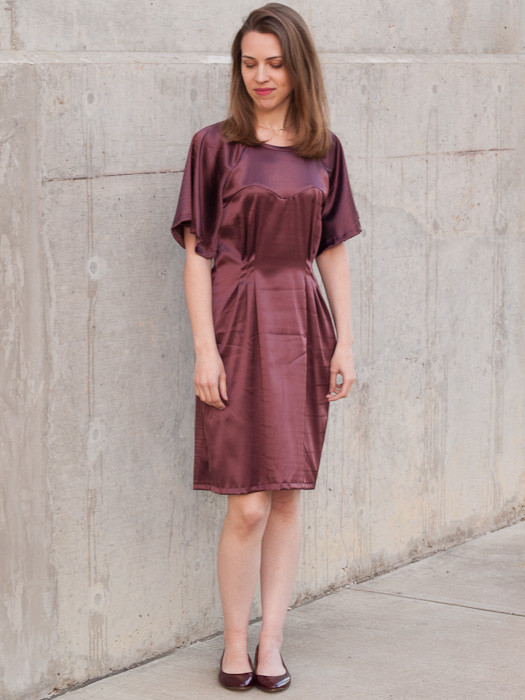 This winter I had the opportunity to test a design from the new Named collection, and I chose the Ansa Dress, a modern and feminine cocktail dress!
I think the style lines for this pattern are so interesting! The raglan butterfly sleeves, the waist pleats, and the curved bust panel are all really fun elements that I'd never sewn before. It's an untraditional take on a cocktail dress and I love that about it. The waist pleats are my favorite element – they provide the perfect amount of shaping and visual interest. And the lack of a waist seam means this dress is seriously comfortable!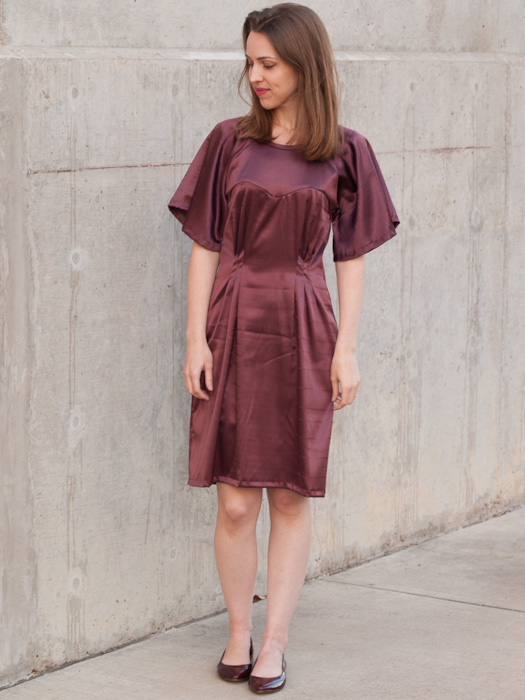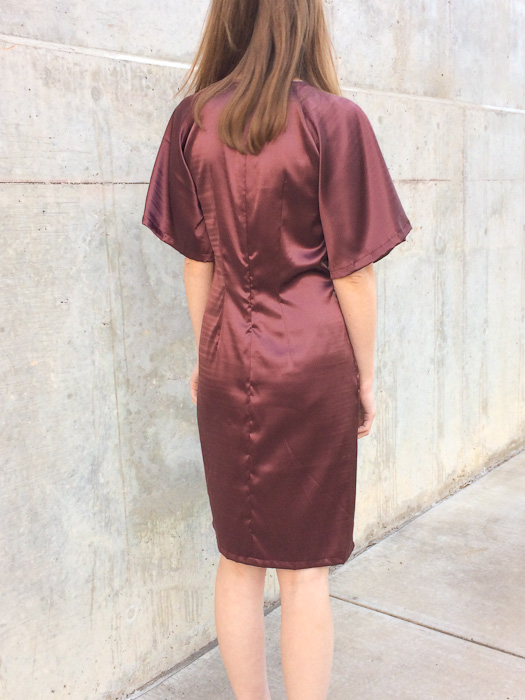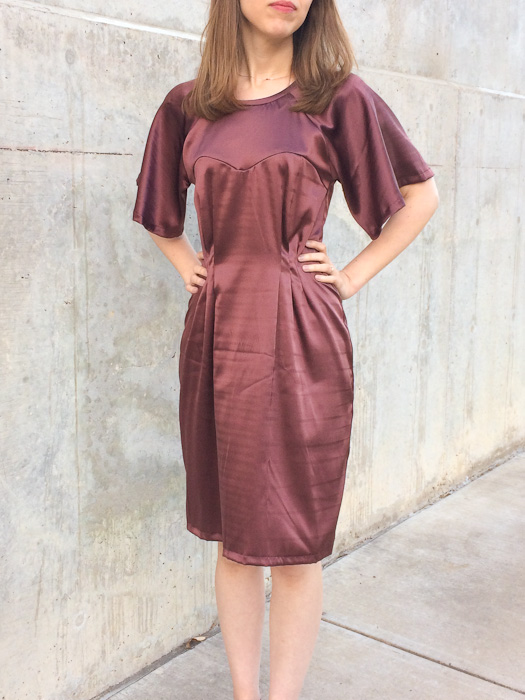 As usual with Named patterns, everything came together really smoothly. I had a few suggestions for the instructions and they were all incorporated in the final pattern – it's nice to see that Named really cares about the feedback process! The only pattern alteration I made was to shorten the dress by 2″. I probably should have shortened the bodice above the bust as well, as there's some extra fabric there. I've come to realize lately that I often need that adjustment, but I haven't gotten in the habit of doing it yet.
The fabric is a stretch silk satin that I picked up at Les Coupons de Saint Pierre a couple years ago. It was a three meter cut, so I still have enough left over to make a blouse – I'm thinking another Melilot! It's really nice to wear and wasn't too difficult to sew. It does show creases and puckers pretty badly though, which is especially evident around the zipper at the back. Ah well, I'm not too worried by it!
One thing I am really pleased about is how neat my neckline binding turned out. That's a skill I've definitely improved on lately!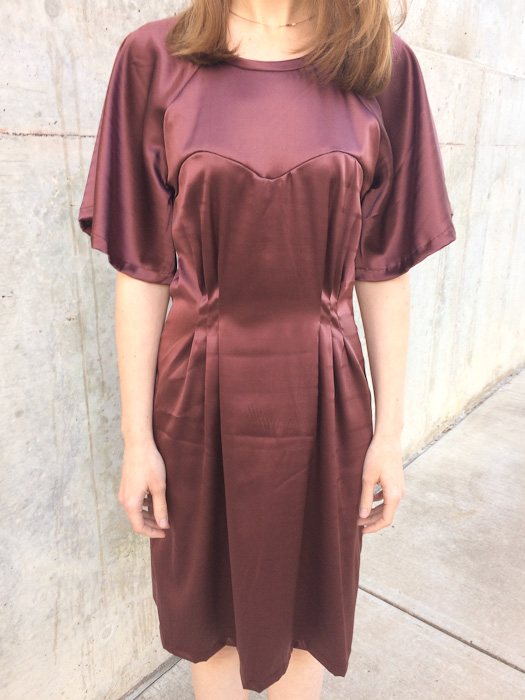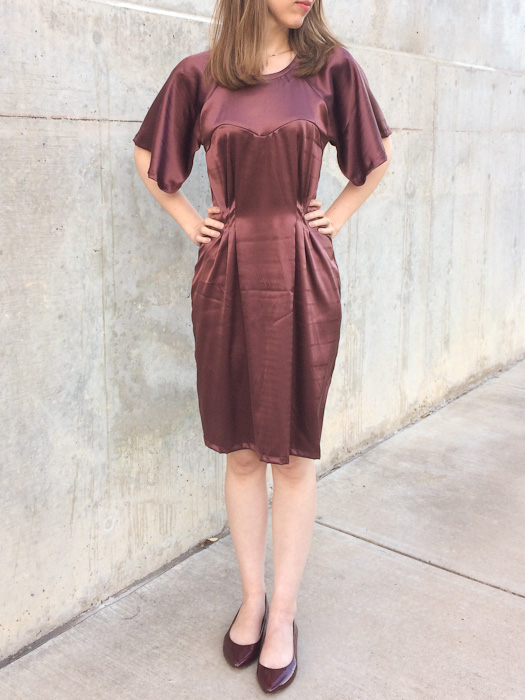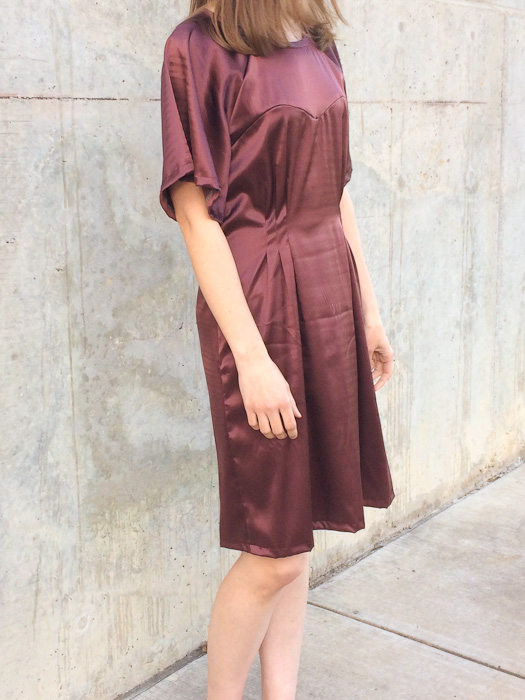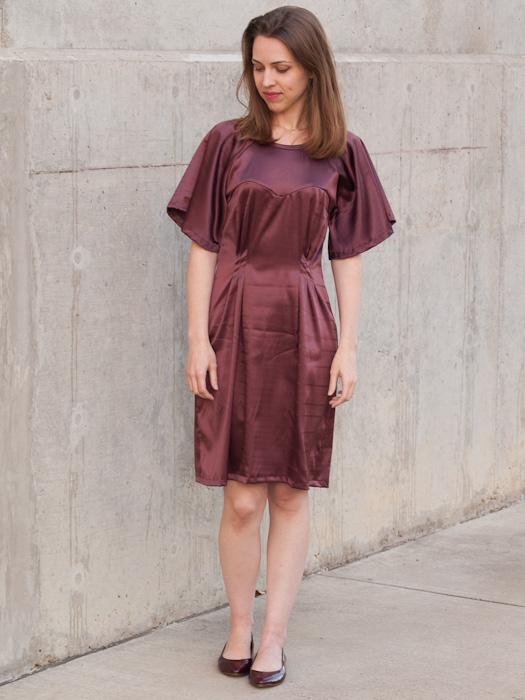 Have you added any of the new Named patterns to your queue? I have the Reeta midi shirt dress on my list, and I also love the look of the Ronja dungarees!
<3 Lindsay