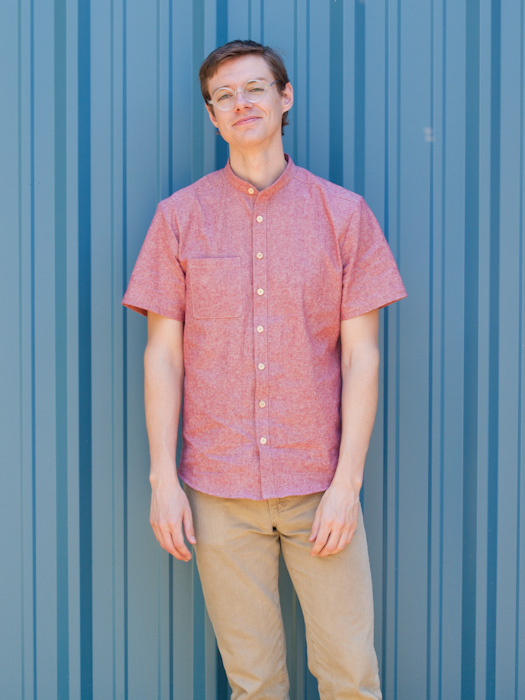 This is just a quick post to share the last shirt I made for my husband. I used the same BurdaStyle pattern (the one from the book Sewing Vintage Modern) that I've used many, many times before, so I don't have much to add. On this one I left off the collar, did short sleeves, and added a pocket with rounded corners.
The fabric is a mid-weight Kaufman linen/cotton blend. It sews up nicely and wears really well. I made Nathaniel a shirt in the green colorway a couple years ago and it's still going strong!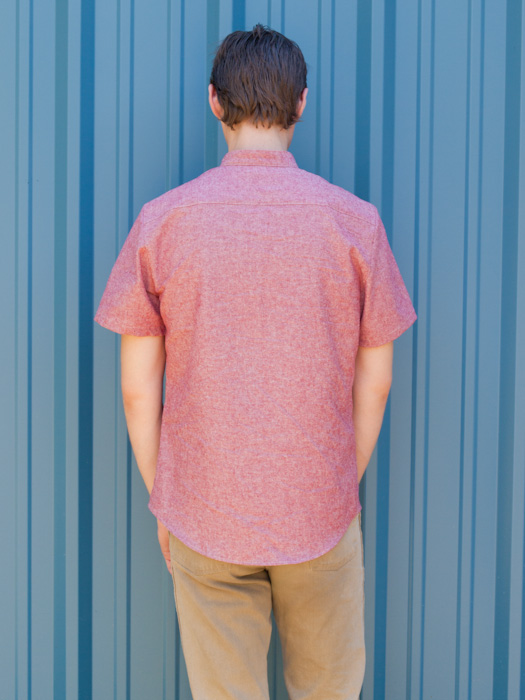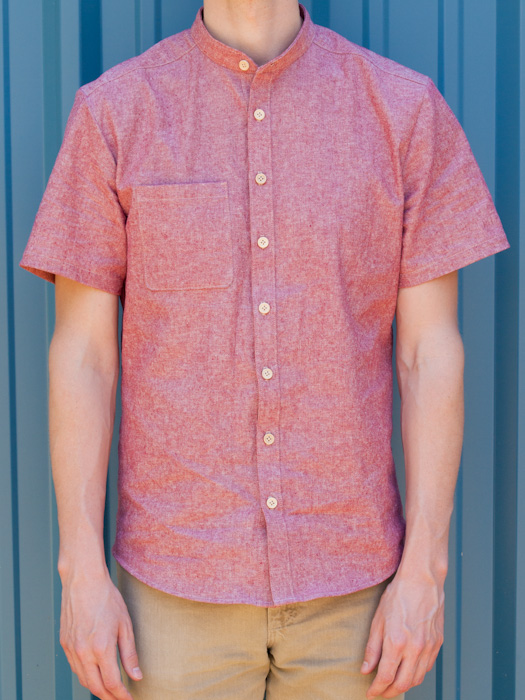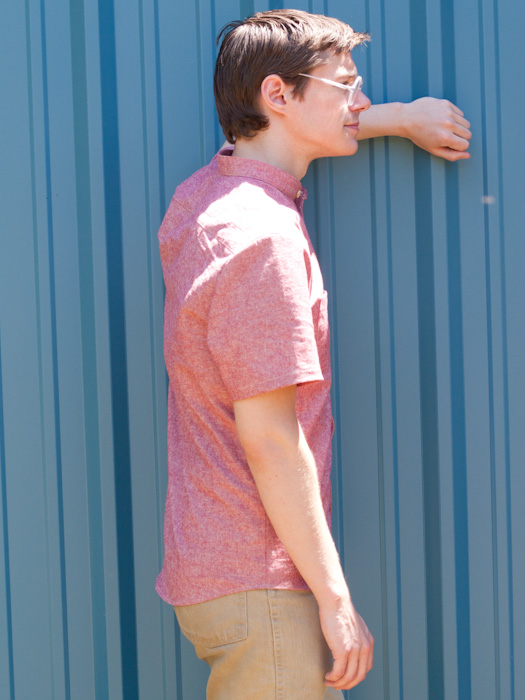 I recently bought Thread Theory's new button-up pattern, so I'll be using that one for his next shirt. It'll be nice to change things up a bit!
How many times do you usually sew up a pattern? Looking back I've probably used about half my patterns only once, many of them two or three times, and then there's a handful (like this one) that get used over and over again.
<3 Lindsay