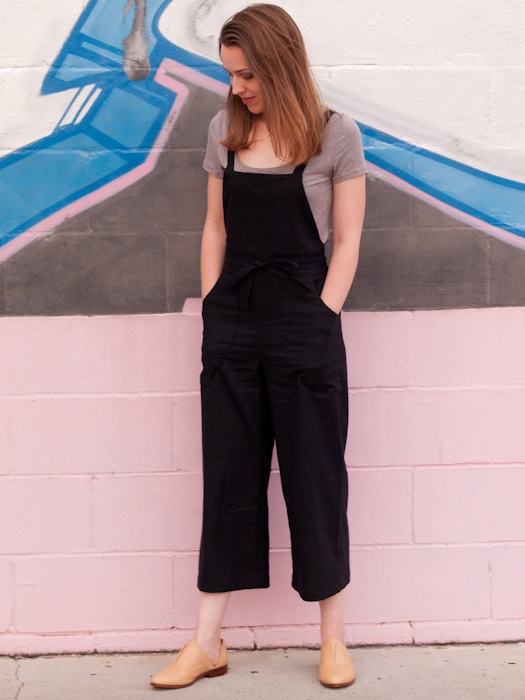 Lately I feel like my style's evolving. I've been paying a lot more attention to the quality of the fabric I buy, and in turn I'm trying to make garments that are made well and will last. I've been really thinking about how what I make will fit into my currently existing wardrobe, how it reflects my personality, and if it's something I can imagine wearing for at least a few years to come. Lofty goals of course, but I at least think I've gotten better at stopping projects at the planning phase, rather than going all the way through with something I'll only wear a few times.
That being said, these overalls were kind of a risk. I'd been wanting to try out a style like this for a couple years, but no other pattern quite ticked all the boxes for me. The instant the Burnside Bibs were released though, I was obsessed. Because I'm petite, I was always worried about looking too child-like in overalls. However, I think this pattern's really feminine and grown-up looking – I love the thin wrap-around straps and the proportion of the bib.
True, from the back they're a little reminiscent of hobbits, but as a huge Lord of the Rings fan I'm okay with that :) I think there's a cool nonchalance to the semi-relaxed fit.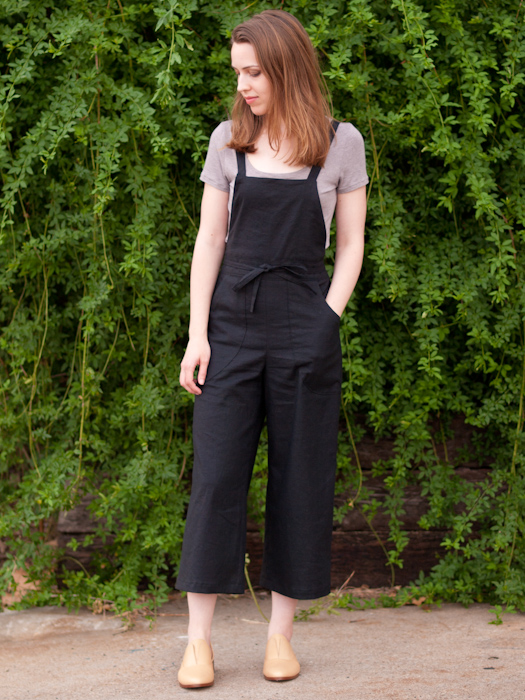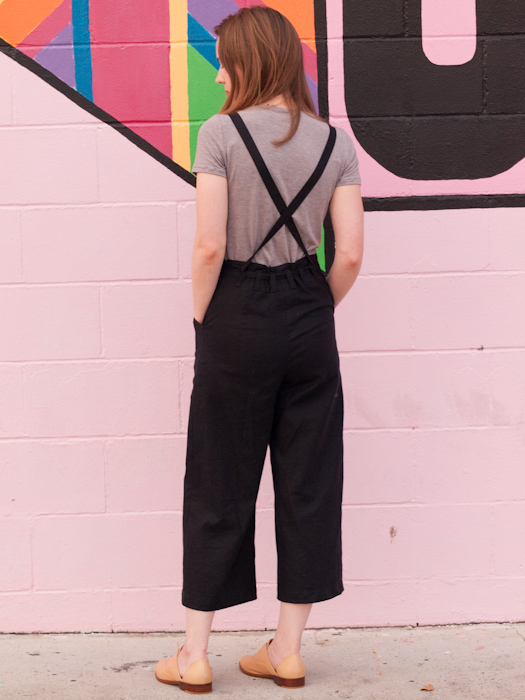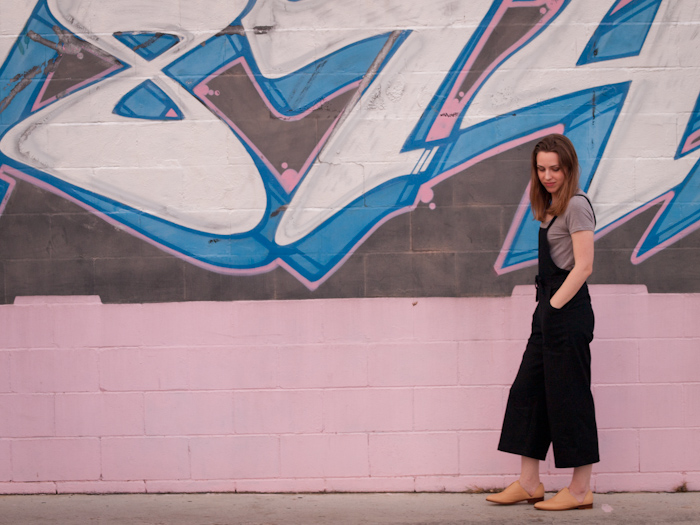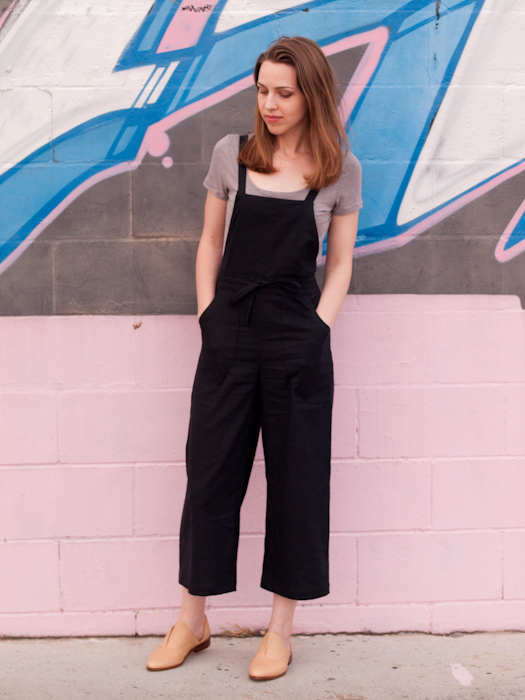 I made the Version 1 pants (more fitted, with a side zipper) with the Version 2 bib (straight across instead of scoop neck). My measurements put me in-between 00 and 0 for the bust and hips, and 2 for the waist. Looking at the finished measurement charts I decided to just size down and do a straight 00. That means that at the waist these are a full two sizes smaller than what my measurements put me in, so just be aware that mine are quite a bit more fitted at the waist than the samples are! I think they fit pretty perfectly, and it's nice that you can easily choose how fitted you want them to be and how much gathering you want at the back just by sizing up or down, and not having to do any pattern hacking.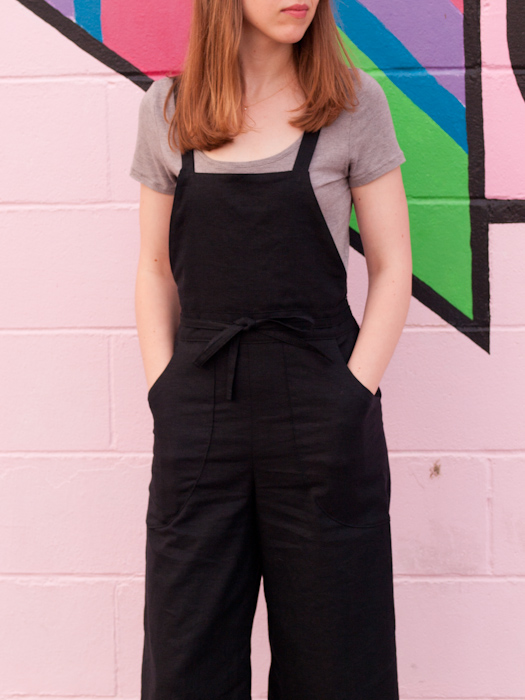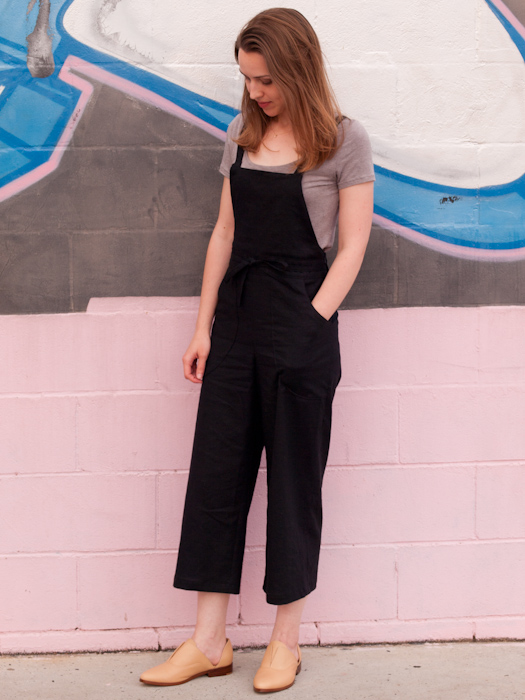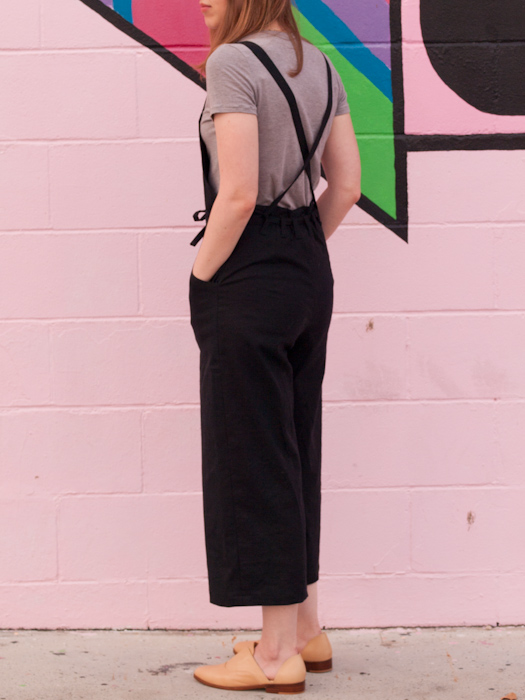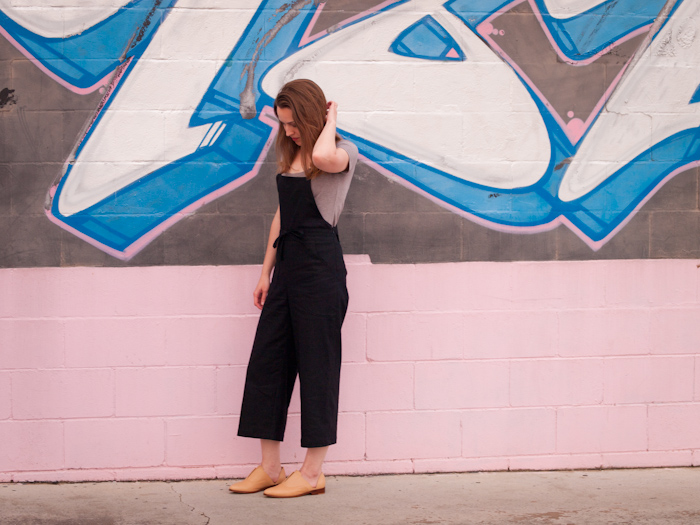 The fabric I used is a lovely linen/rayon blend from (where else?) Blackbird Fabrics. I scored a 1.5 meter remnant with a tiny flaw and just *barely* had enough to cut these out. It was definitely a close call though. They're super comfy with a little bit of stretch, and in black I think it's easy to dress them up or down.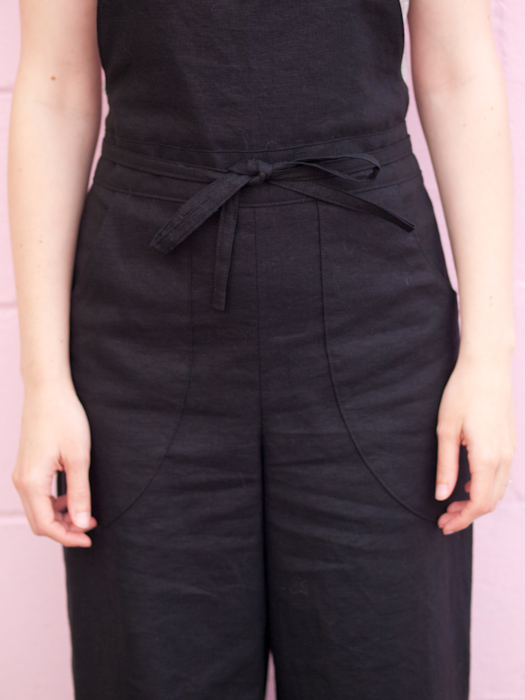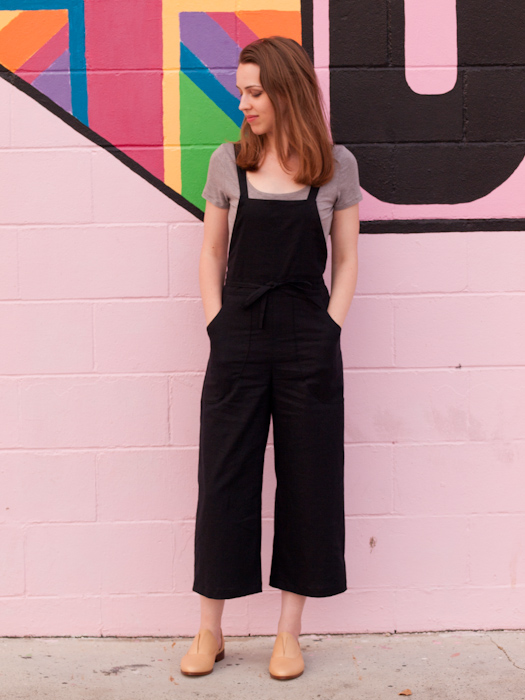 The instructions for this pattern are excellent and super thorough. I didn't have any issues at all, and I think they're really professional looking inside and out. The only alteration I made was to shorten the legs by about 2″. This was my first time sewing with a Sew House Seven pattern, but it won't be my last! I know both the Tea House Dress and the Toaster Sweaters have been really popular, and I have my eye on both of them.
<3 Lindsay