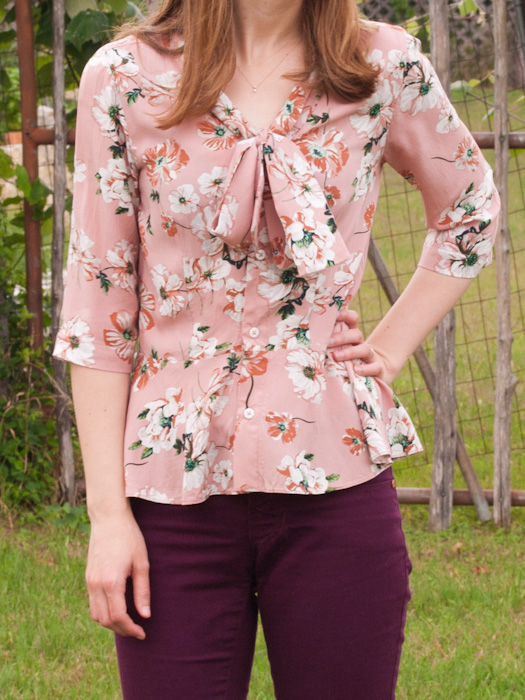 I've had the La Sylphide pattern from Papercut Patterns in my stash for a few years now, but I could never decide on the right fabric for it, or on which version I wanted to make (dress, blouse, or skirt). I finally decided that I'd get the most use out of a blouse, and when I saw this gorgeous floral at Blackbird Fabrics I knew it was the perfect match.
I don't feel like my usual style is super feminine, but every once in a while I like to go all out. Even though this blouse is pink and has a big bow and a peplum, it still feels very "me" somehow and I love wearing it.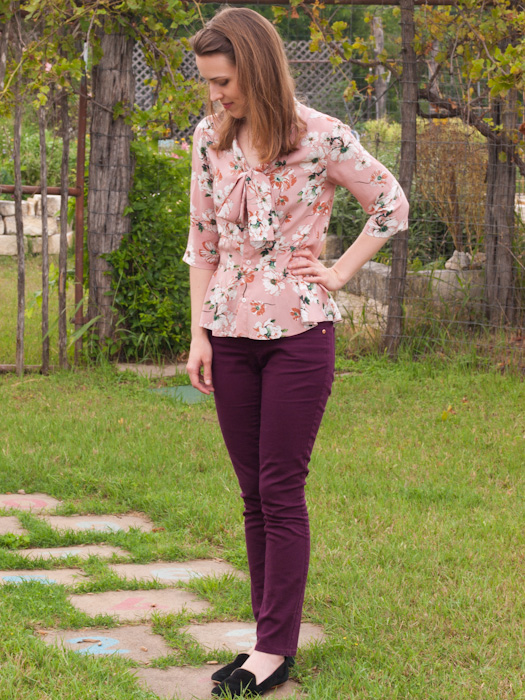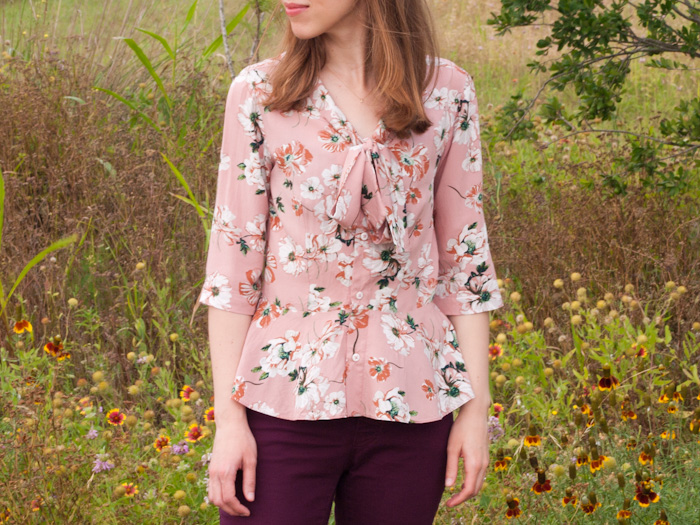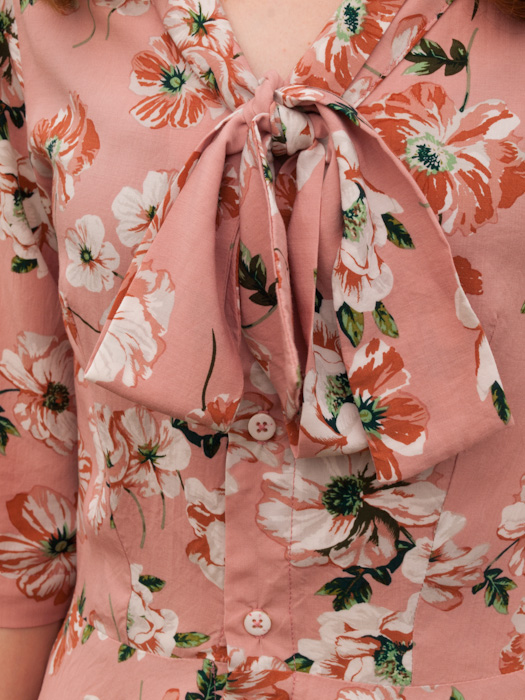 I didn't make any alterations and I feel like the fit is pretty great. Sewing the tie neck was a little fiddly, but other than that everything came together smoothly.
I'm also wearing a pair of Ginger Jeans that I made this spring out of stretch twill. I like them, but I'm not totally convinced colored jeans are for me. These particular pants are also a cat hair magnet, so that puts them firmly in the "just okay" category in my book. Ginger's still one of my favorite patterns though, and I have some Cone Mills denim earmarked for another pair next fall.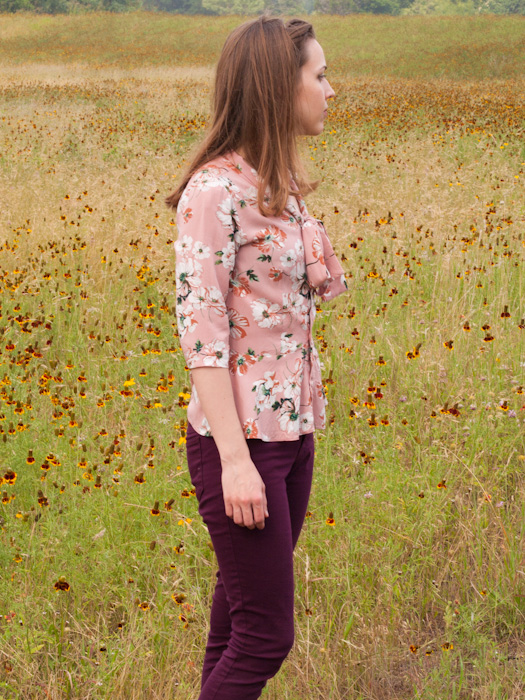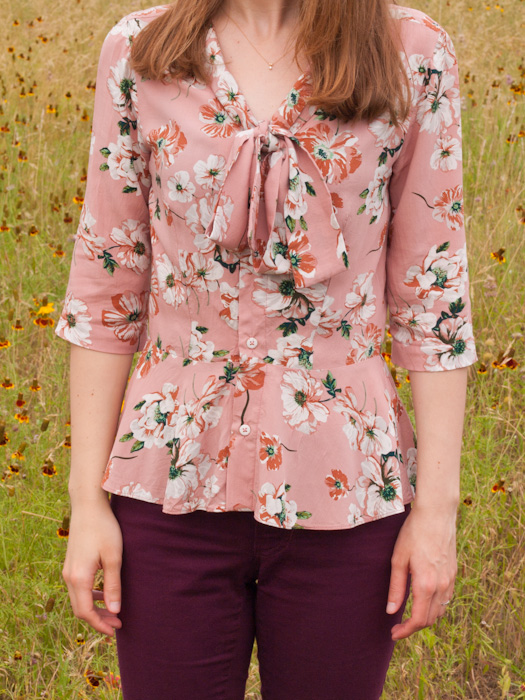 This blouse is a new style for me, so I'm really happy it turned out so well! I've already worn it on lots of different occasions.
I hope you're having a great summer, and thanks for reading!
<3 Lindsay