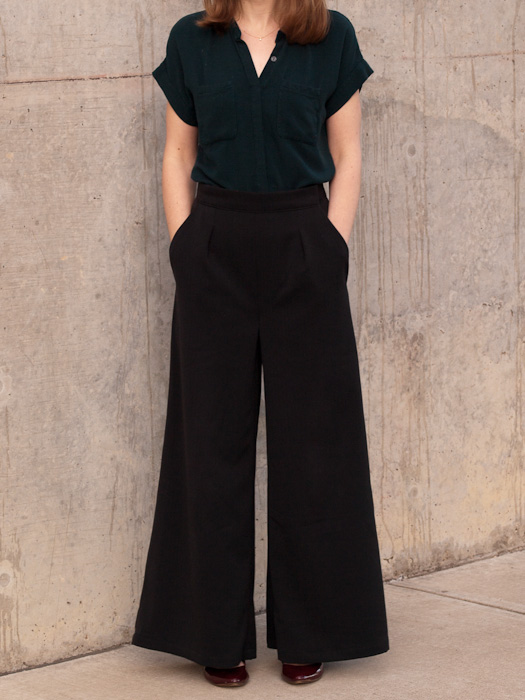 Last fall I had the opportunity to test the newest Megan Nielsen pattern, the Flint Wide Leg Pants. I was excited to try them out because it's a style I've been curious about but never worn. And it turns out I like them quite a bit! They're fun and swishy to wear, and I think they create a really cool silhouette.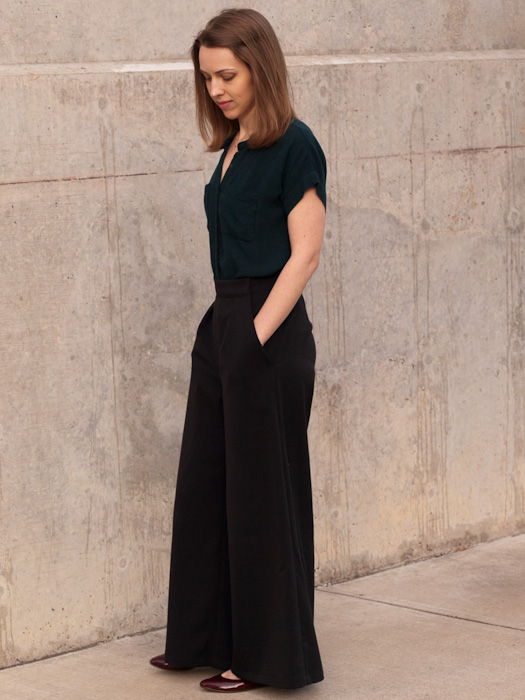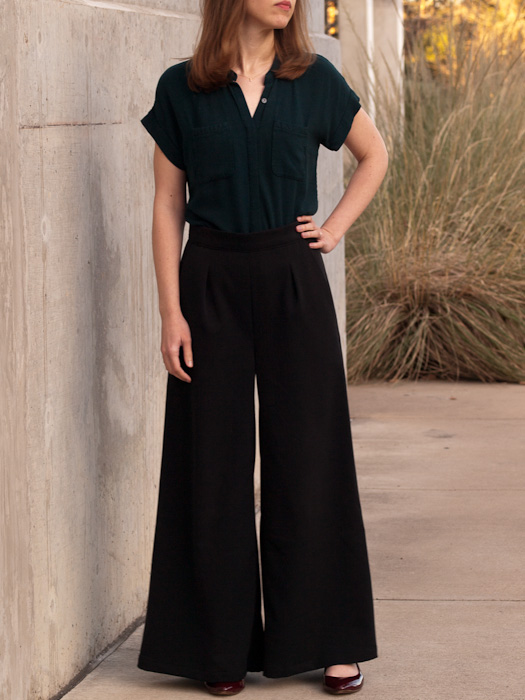 They remind me of '20s-era Oxford Bags, as well as this super-stylish David Bowie (and fam) photo shoot: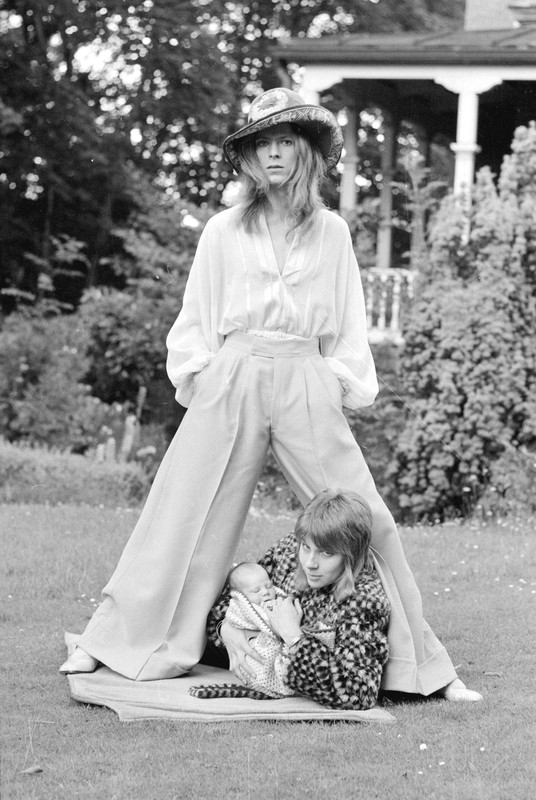 The fabric I used is a poly-blend suiting from Style Maker Fabrics. Michelle kindly helped me pick out an appropriate fabric, and I think the weight and drape is perfect for these kind of pants. I'm always wary of polyester, but this fabric feels great and looks high-quality.
When I was testing I wasn't sure if the pants were meant to be full-length or cropped. I cut them out as-is and they were definitely long enough for full-length pants on me. I figured I'd wear those more than cropped pants so that's what I did. It turns out they are supposed to be cropped, and the pattern pieces have been shortened by 2″ in the final pattern, although if you're around my height – 5'4″ – you'll probably need to shorten them more than that.
The pants ended up being just a smidge too big, which was probably to be expected since my measurements are a bit smaller than the size I made. I do wish Megan Nielsen would expand their size range – only having five sizes is a bit limiting.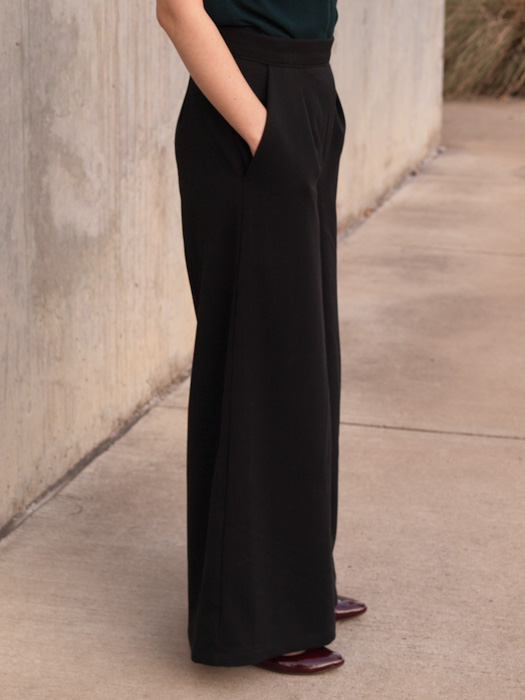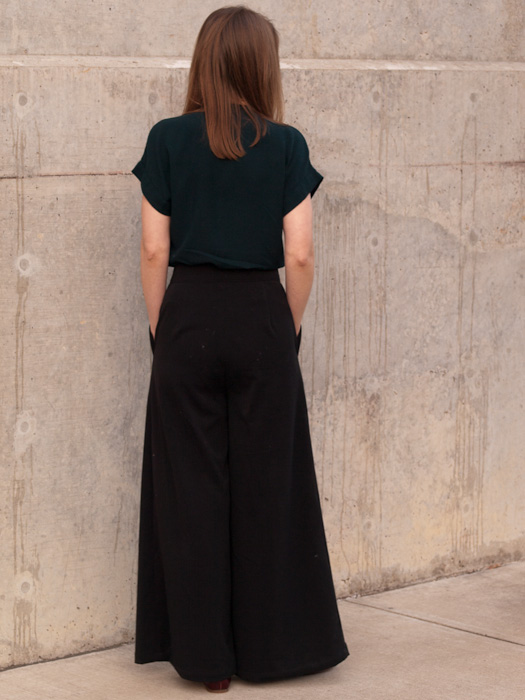 The pattern was really straightforward to construct and didn't take too long at all. I think it would be a good intro to pants-making since it's a looser fitting style and there's no fly zip to deal with.
My favorite thing about these pants is the cross-over opening! I'd never seen that feature before. Basically, the left pocket opens up enough that you don't need a zipper to get in and out. You can't really put anything (other than your hand) in that pocket, but you still have a fully functional right pocket. I also love the look of the release tucks!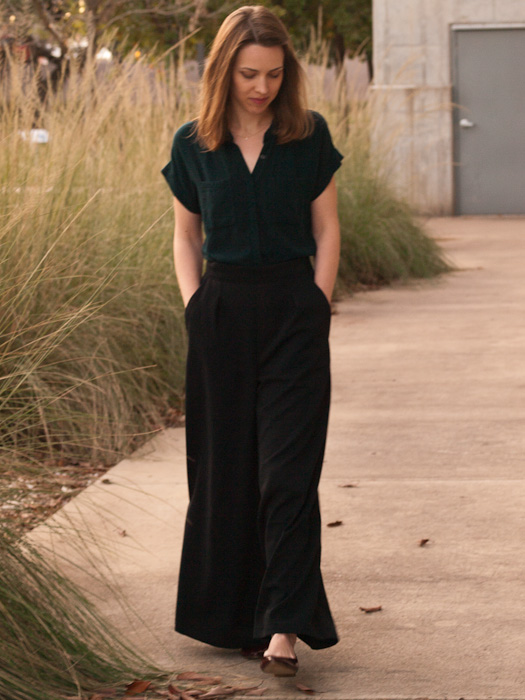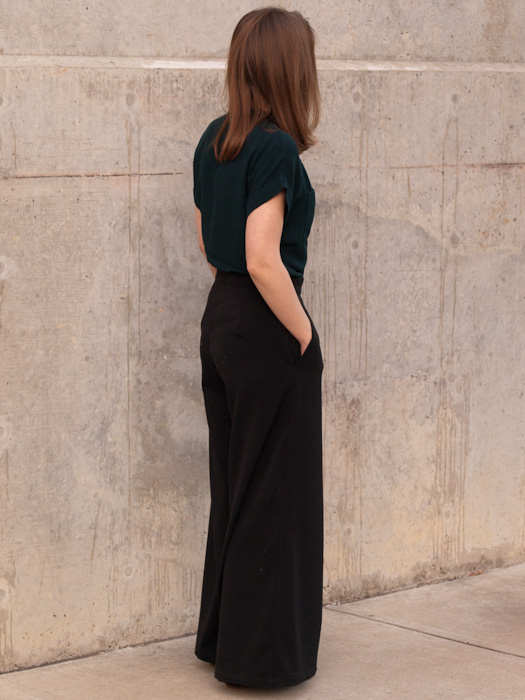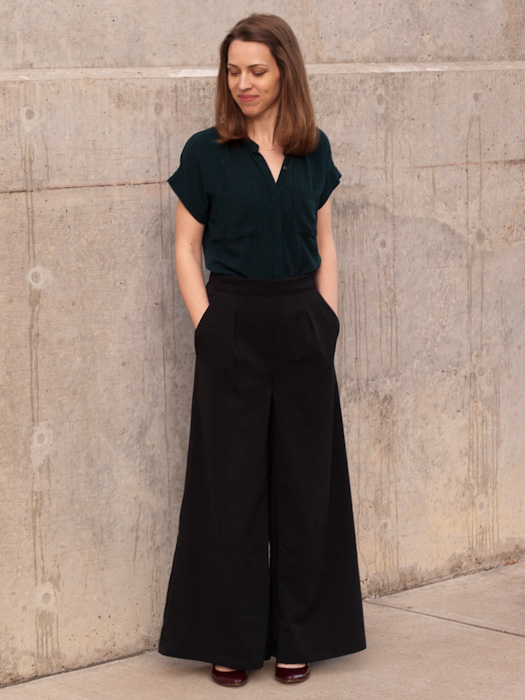 Overall I'm pretty happy with these pants, and it was fun to try out a new style! I'm working on another new style of pant for me right now – the Style Arc Sadie. I'm using some gorgeous tencel from Blackbird Fabrics, so fingers crossed they turn out!
<3 Lindsay