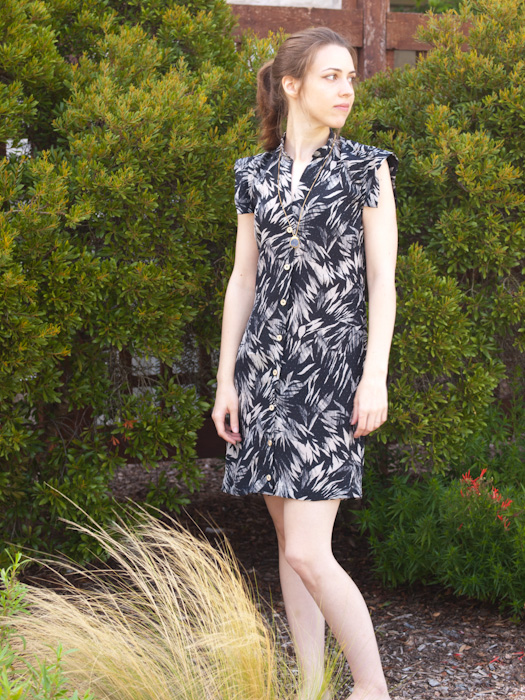 It's been a while since I've sewn with a Big 4 pattern, but I was looking for a new shirt dress pattern and was really drawn to this one, Vogue 8903. I wanted something casually loose-fitting that would work well with silk. Specifically this gorgeous Jason Wu crinkled silk crepe de chine (sold out, but available in an almost identical colorway here) that I bought with my Mood Fabrics gift card last spring.
As far as silk goes, this one was pretty easy to sew with due to its textured nature. And it's such a beautiful fabric; I love the tiny metallic polka dots scattered throughout. Plus it's crinkled, so it can't wrinkle – a definite win!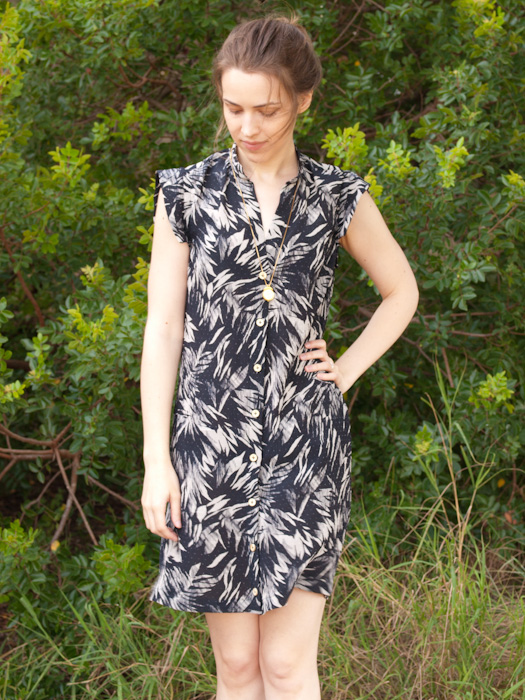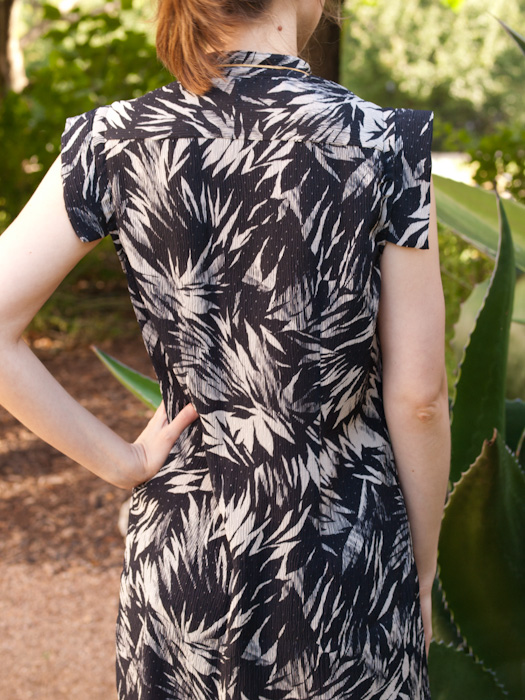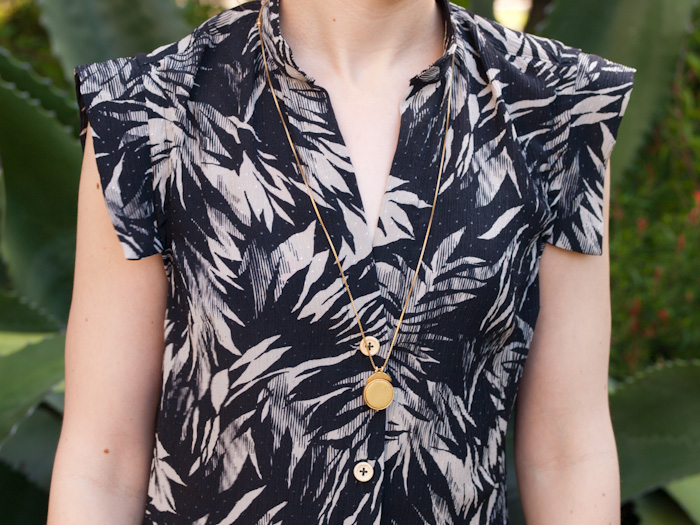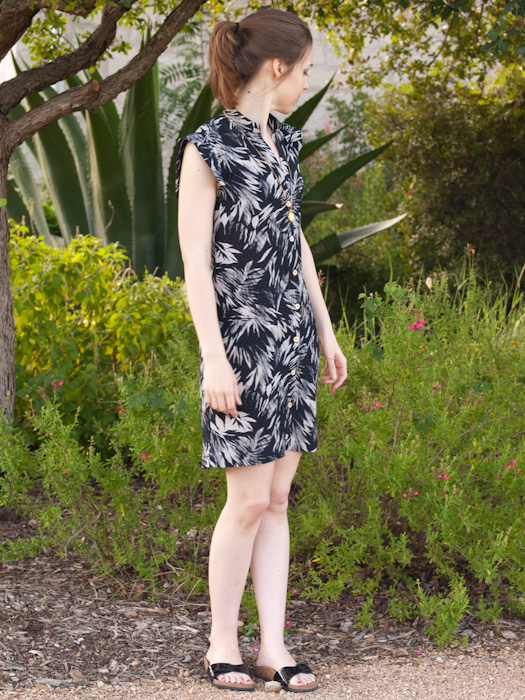 I finished this dress weeks ago, so the details are a little hazy, but I know I didn't make any major pattern alterations. I sewed up View A sans collar. The one feature I was unsure about were the arm bands, so I basted them on to check the fit. They ended up being extremely wide and droopy on me, so I reduced the width by an inch or two before I sewed them back on. I also shorted the dress by a few inches (as I usually do).
I didn't make a muslin since I figured this would be an easy-fitting kind of dress, but there is one major fit issue. Luckily the patterned fabric hides it pretty well, but there's some definite drag lines going on in the shoulder/upper chest region. Weirdly, they're sloping in the opposite direction than the ones on my Granville shirt (which indicated I needed a square shoulder adjustment), so I'm not sure what's going on there.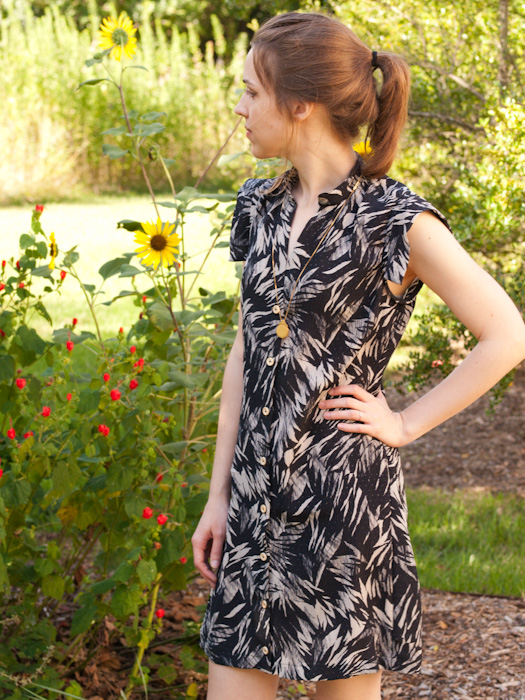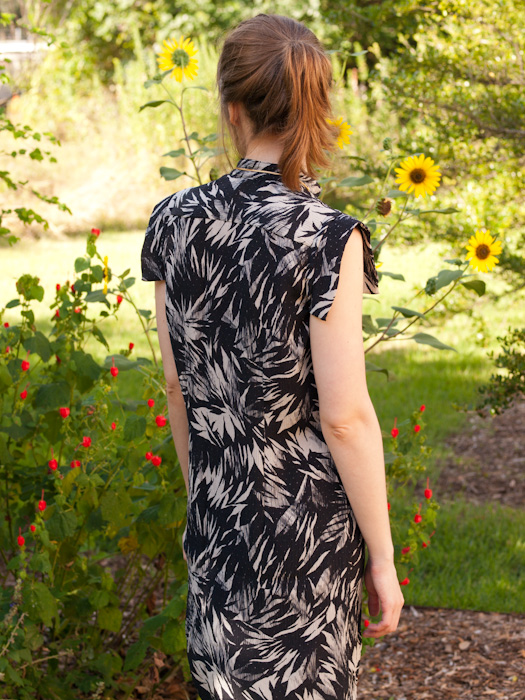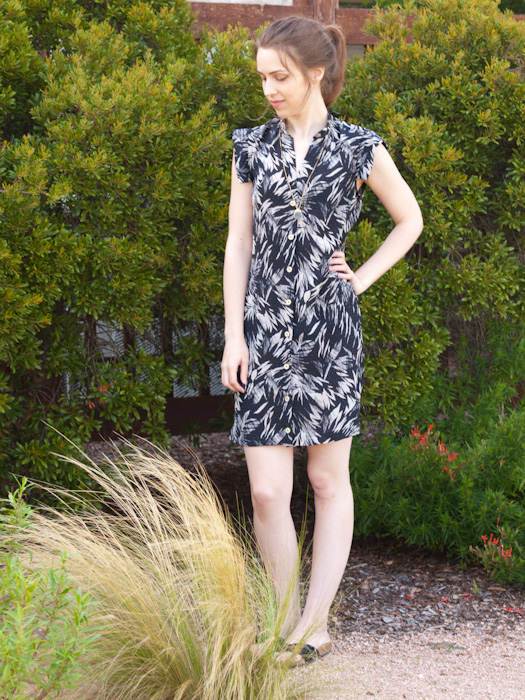 I went down one size to a size 8, and the fit is pretty good except for the shoulder issue. I like that there's some gentle shaping from the back darts, but since there's no restrictive waistband the fabric just skims over the body.
Overall I love the casual cool vibe of this dress. It's insanely lightweight and comfortable, and it pretty much feels like I'm wearing nothing at all, which is perfect for hot and humid summer days.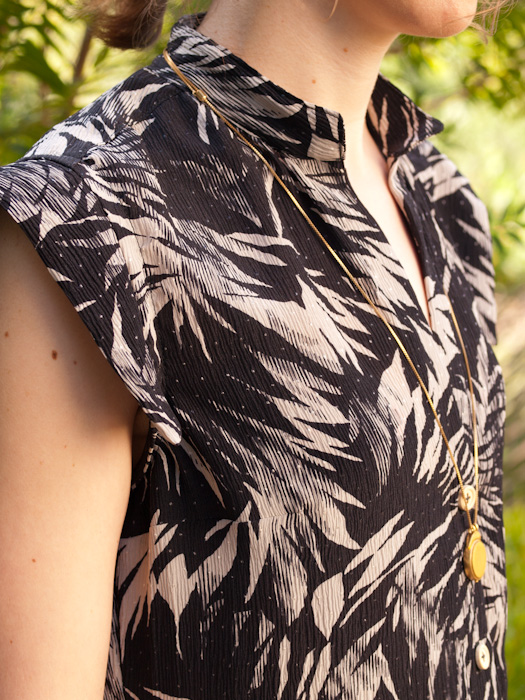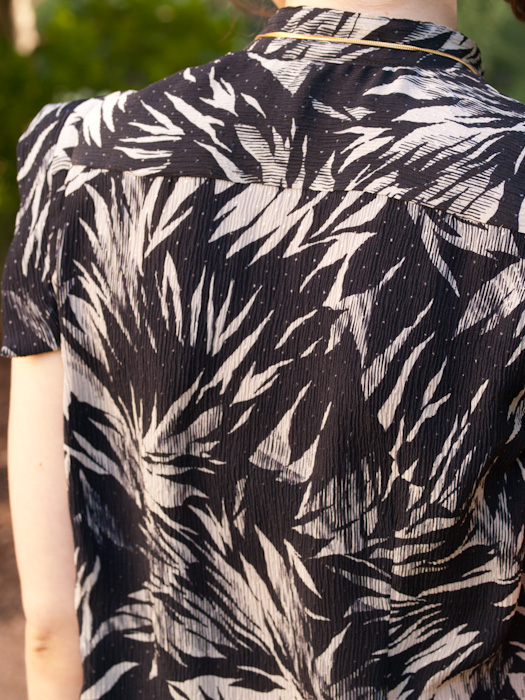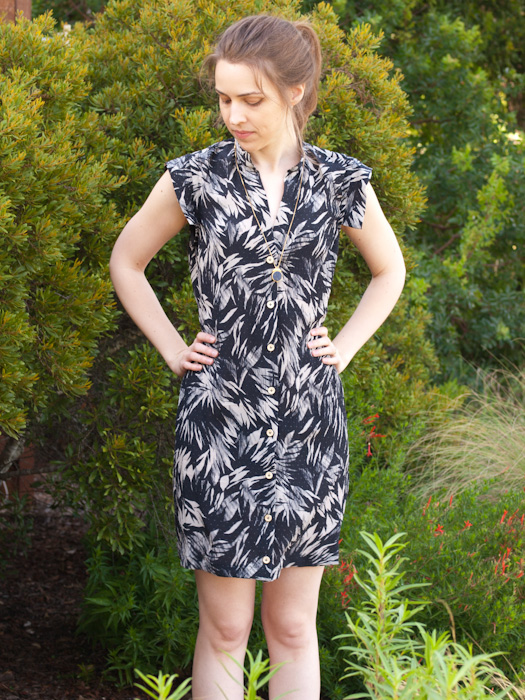 I think this might be the last hurrah of the summer dress. I had planned on making one or two more, but the early arrival of some very rainy and unusually cool weather has me more in the mood for fall sewing. Plus, I'm about to be spending a lot of time in cold air-conditioned buildings at grad school, so I've definitely got cardigans on the mind!
Does anyone else get super excited about wardrobe planning every season? I think I like making lists almost as much as I like sewing!
<3 Lindsay