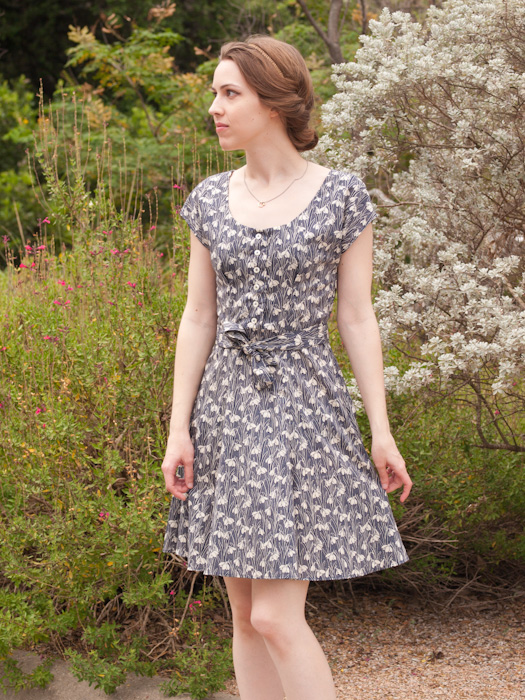 This is definitely the most feminine thing I've ever sewn. Something about the design of Sew Over It's Doris Dress struck a chord with me the instant I saw it and I decided I needed to make one. The vintage-inspired style is a new one for me, but it was really fun to try out. Sometimes I like to sew outside my comfort zone as much for the new sewing experience as for the finished garment I end up with.
I made this dress back in May, so, as is the danger of blogging so far removed from sewing, the details of making this dress are a little fuzzy.
I sewed the smallest size – a size 8 – even though the measurements were 1.5″ too big in the bust. I made a muslin of the bodice, thinking it would be too big, but I actually didn't end up making any changes. Because the bodice is meant to be loose fitting and the waist can be cinched in with the tie this is a pretty easy pattern to fit. The only alteration I made was to cut the length about halfway in-between the above knee and below knee options. I ended up shortening it by a few inches when I hemmed it though, so I think it ended up pretty close to the original above knee length – maybe an inch or two longer.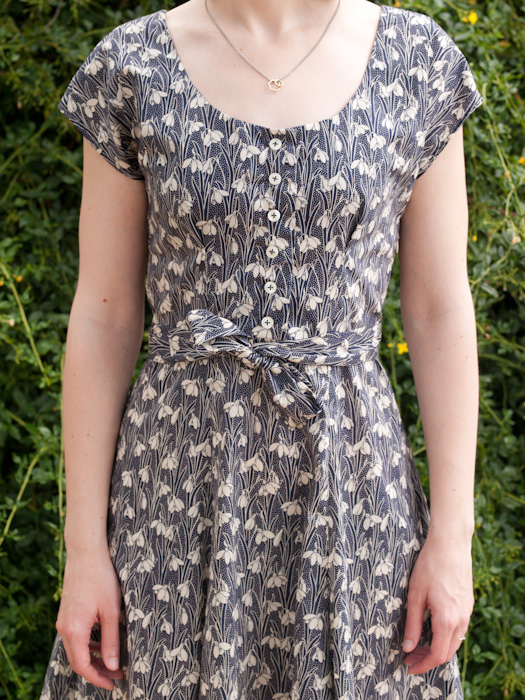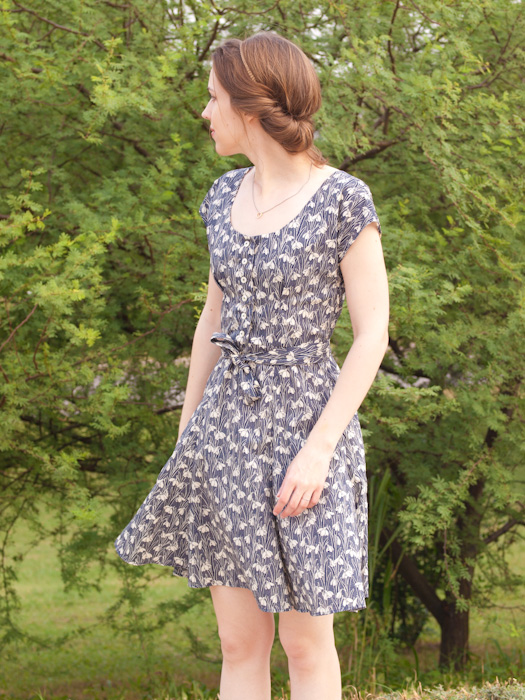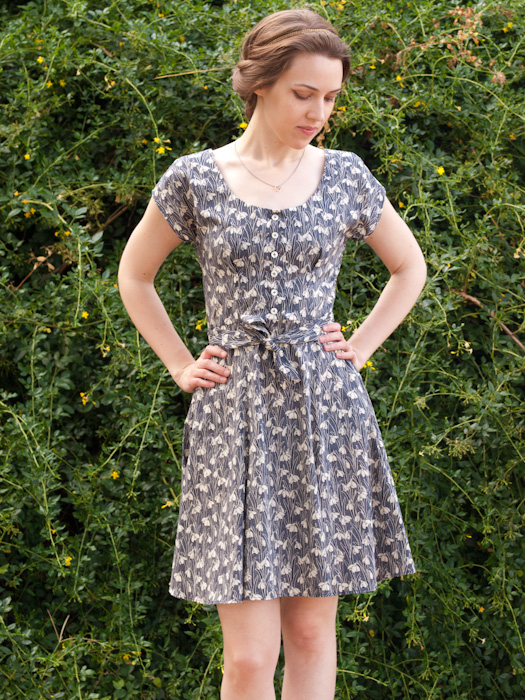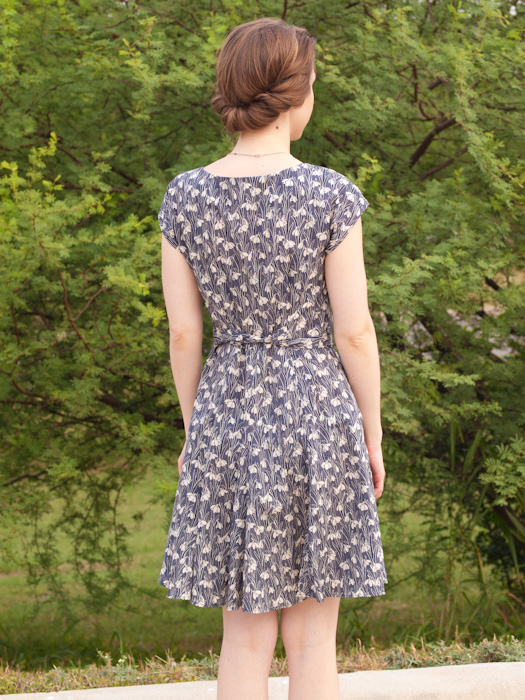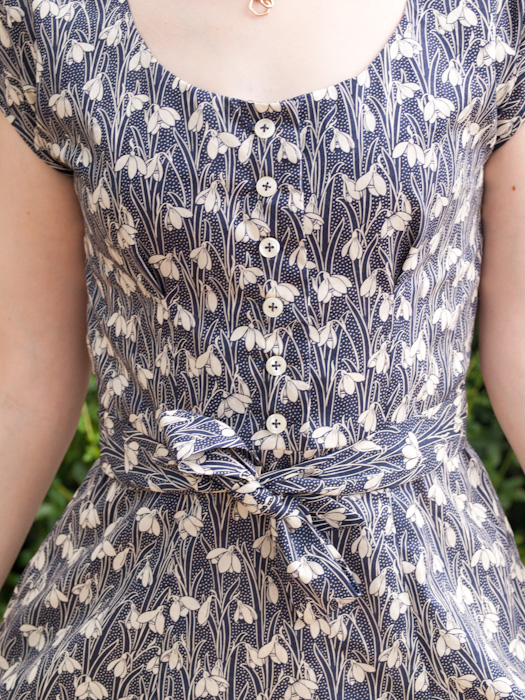 I used Liberty tana lawn in the classic Hesketh print, featuring snowdrops. This design was originally produced in the 1890s, and I love the art nouveau vibe it has. I bought the fabric on eBay from katsfabrics. She sells 'seconds' for much cheaper than the retail price, and I couldn't find any defects in the fabric I bought.
This dress had a lot of fun, new-to-me features: bust pleats, a side zipper, a buttoned front integrated with facings, and a skirt made from seven flared panels. The skirt does use up quite a bit of fabric (especially if you have a directional print), but it's a really nice shape.
This was my first time sewing with a Sew Over It pattern and I was impressed with the quality of the instructions: they're very detailed and easy to follow.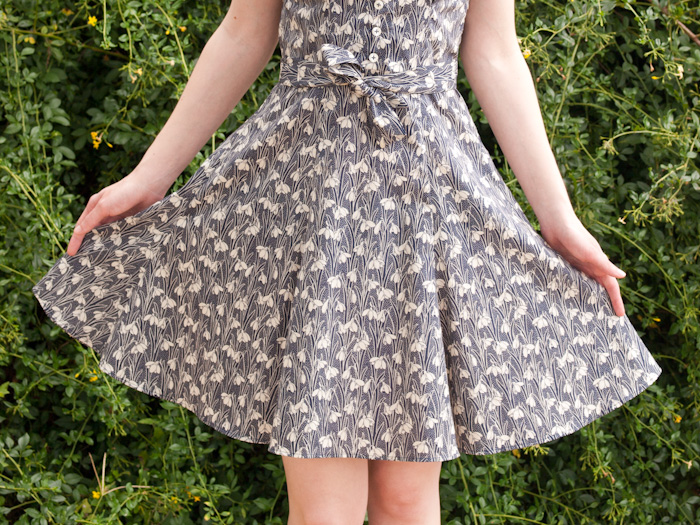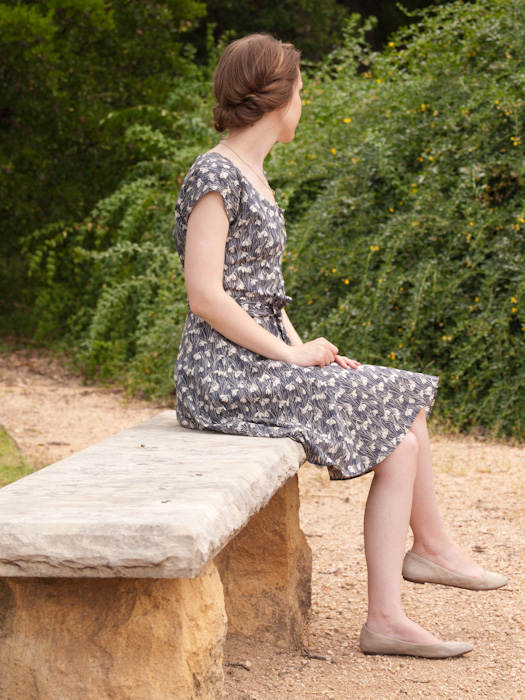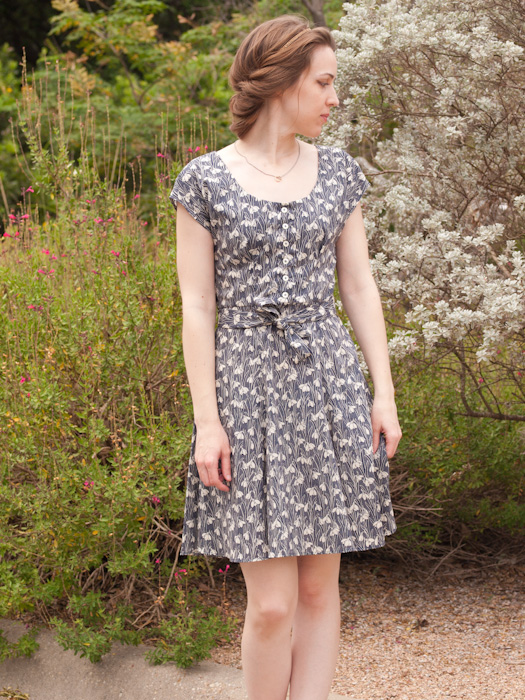 This was originally meant to be my birthday dress, but I was sick on the days leading up to my birthday (so I didn't finish it) and on my birthday itself (so I didn't go out anywhere fancy anyway). My birthday wasn't a total bust though, because I did manage to go to the cat cafe, play pub trivia, and eat a deep dish pizza, so that's a win in my book!
Instead I ended up wearing this dress to Nathaniel's grad school graduation a couple weeks later. He got his Masters in Statistics en route to a PhD in Educational Psychology – I'm very proud of him!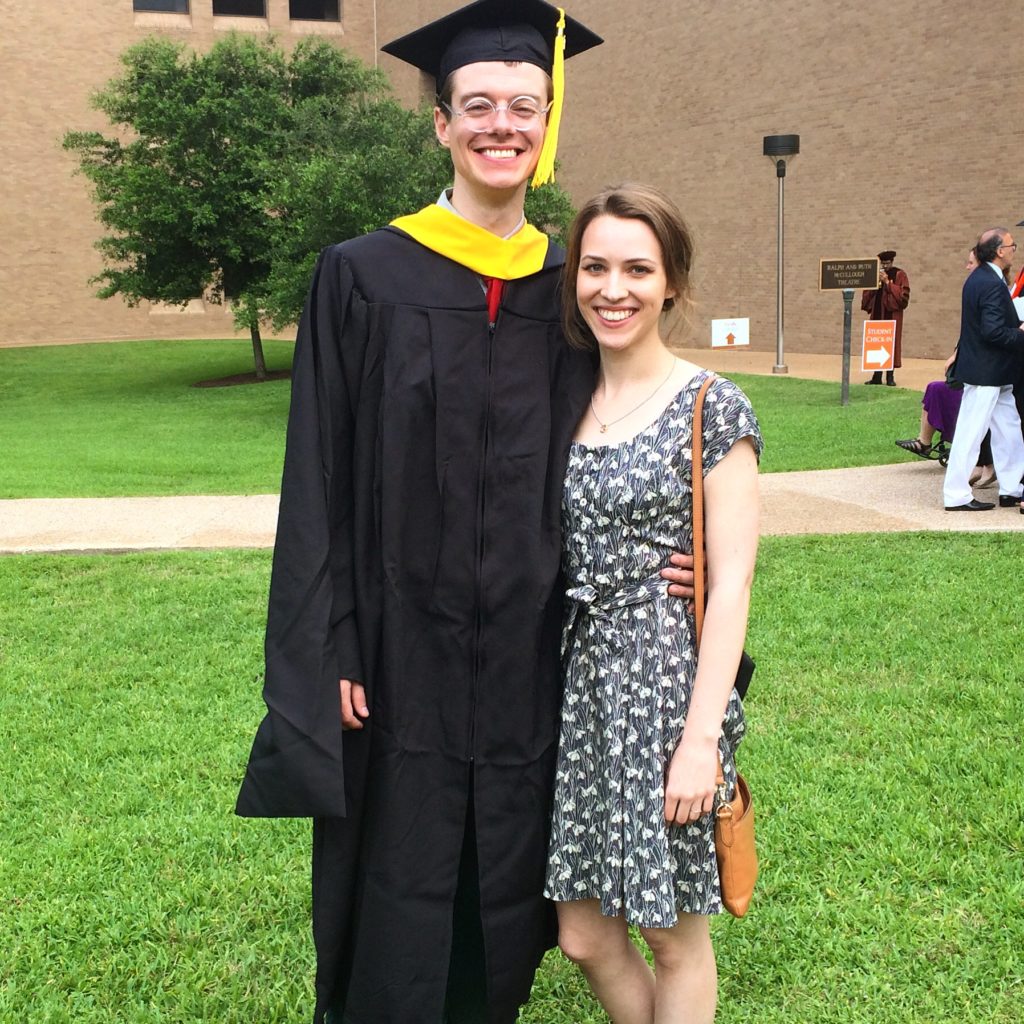 I don't think vintage-inspired will be my usual thing, but it was definitely a fun style to try, and I love the way the dress turned out. Do you have a favorite Sew Over It pattern? After my success with this one I'd love to give another one a try!
<3 Lindsay