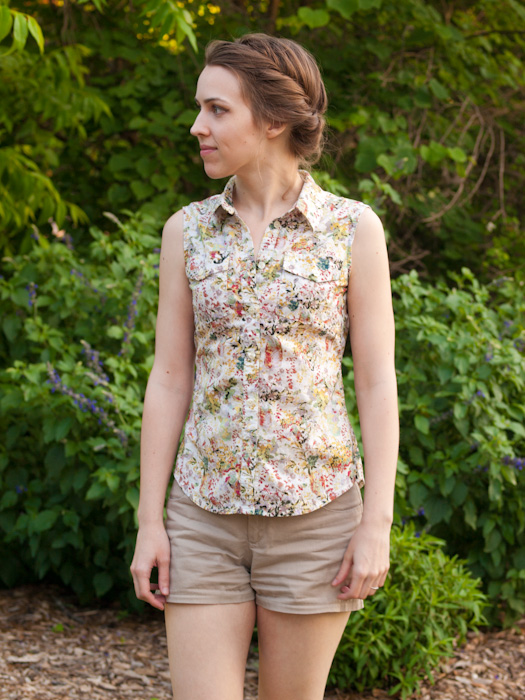 This was my first time sewing with (and wearing) Liberty fabric and I'm in love. In fact, after sewing this shirt I promptly ordered a couple yards of the Hesketh print to make my birthday dress. This particular fabric is a tana lawn with a floral design by the artist Hugo Grenville.
I bought this fabric a year ago during a fabric.com sale with the intention of making a sleeveless buttondown shirt last summer. I'd used the Archer pattern for similar style shirts in the past, but I wanted this one to be more fitted. I played with drafting my own for a while, but the fit wasn't right and the project ended up getting sidelined.
Last winter I finally decided to buy the Granville shirt pattern (again tempted by a sale). I hate making muslins but I knew it would be a necessity for this pattern, especially if I didn't want to mess up my precious Liberty fabric.
Before I made the first muslin I started with a size 2 pattern and made the following changes:
Sleeveless adjustments (-1″ from shoulder line and -3/8″ from yokeline as detailed in this tutorial)
1/2″ SBA
Slim hips by ~1.5″ total (Sewaholic drafts for a pear shape, which I'm not)
Then I made Muslin #1, assessed the fit, and made these additional alterations:
Petite adjustments – shorten by 1/2″ above bust (which fixed armhole gaping) and by 1/2″ at hip
Swayback – took out 1/2″ at both lower back princess seams
After I applied these to my pattern I made Muslin #2 and thankfully the fit was much better! At this point I forged ahead with my sewing, which was all pretty straightforward. I took my time with this make and tried to finish everything as neatly as possible. I did flat-felled seams, a twice-turned hem, and made self bias tape for the armholes.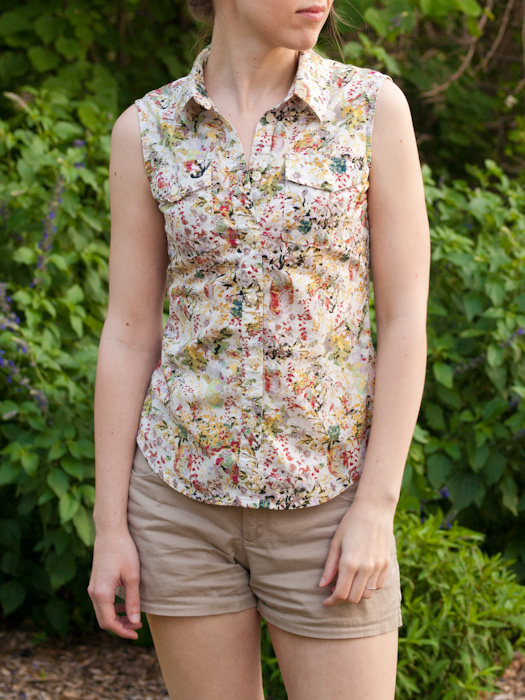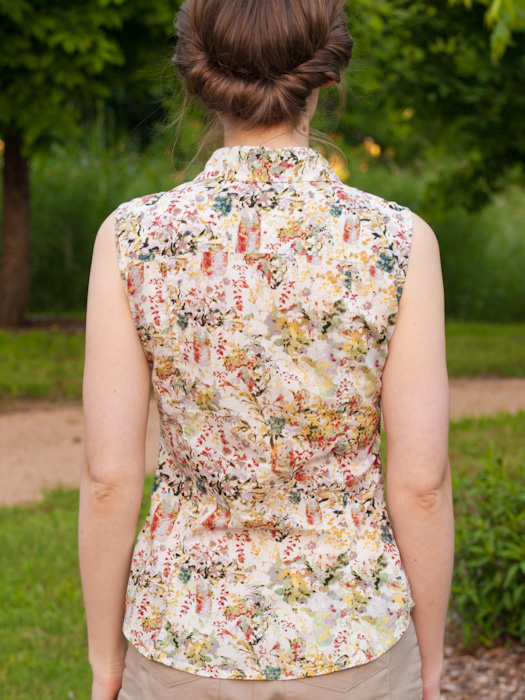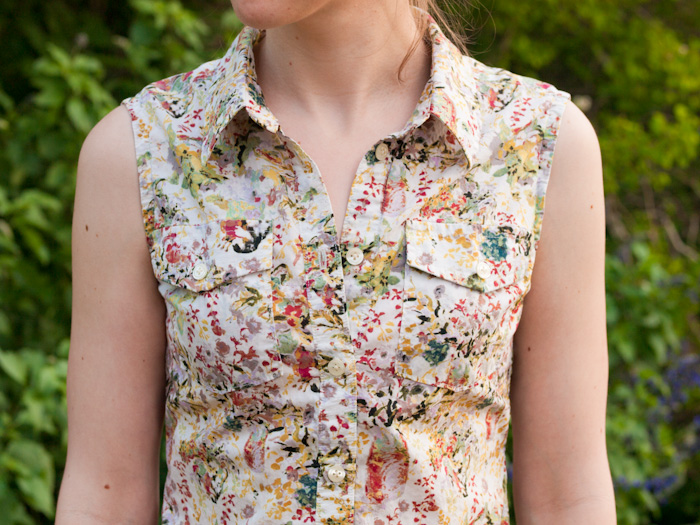 Overall I'm really happy with the fit! The only slight problem is a dragline between the shoulder and the center front at the bust. It's not super visible in these pictures, but it becomes more obvious if I do up another button. I think I must have over-fit something in this area. Any ideas what I should do to fix it for my next version?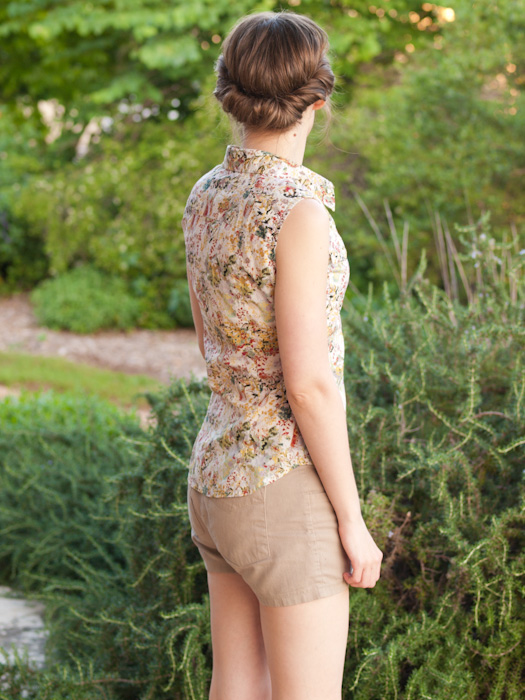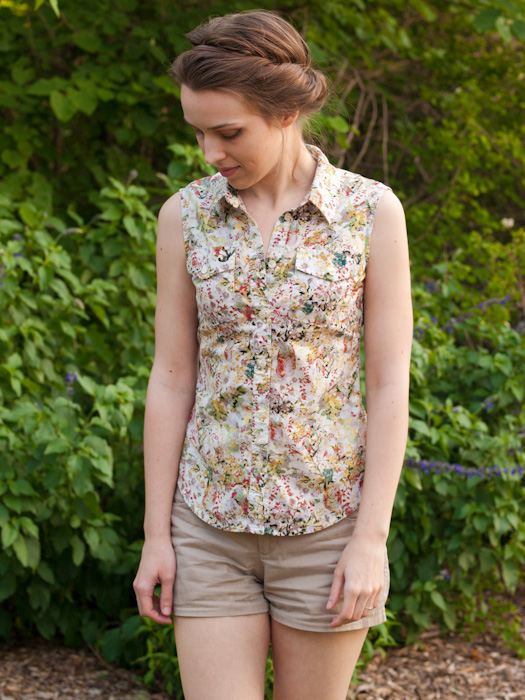 I've already worn this shirt a ton and I'm totally in love with both the fabric and the style. I'll definitely be making a couple more sleeveless Granvilles this summer!
…
And in other news, I got into grad school! I'll be staying in Austin and attending the University of Texas to get an MS in Information Studies. I'm really excited even though I imagine it'll cut pretty dearly into my sewing time. ; )
<3 Lindsay