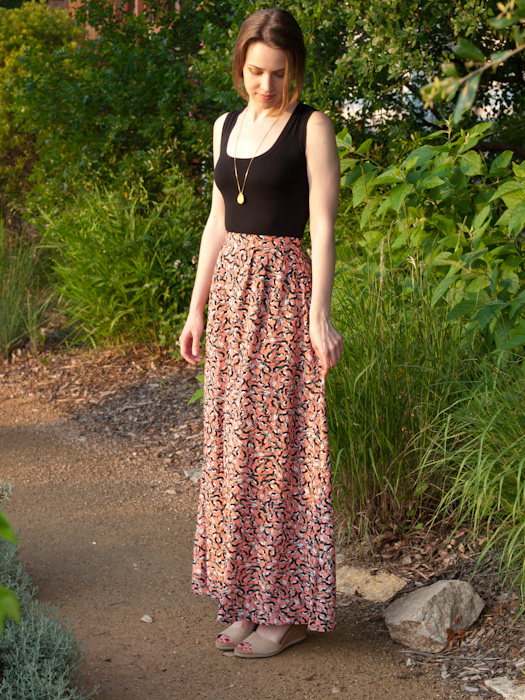 Meet my new favorite skirt! Ever since I made this dress last year (and realized I both could wear and enjoyed wearing maxi-length clothing) I've been wanting to try out a maxi skirt. It's a silhouette I've never worn before, but I definitely love it.
I found the perfect skirt pattern, the Lauha Vent Skirt, in one of Named's older collections. It has a gorgeous deep vent at the front and multiple small pleats at the front and back waistlines.
The fabric is a really fun parrot print rayon from Blackbird Fabrics (sadly sold out). It's perfectly swishy for this pattern!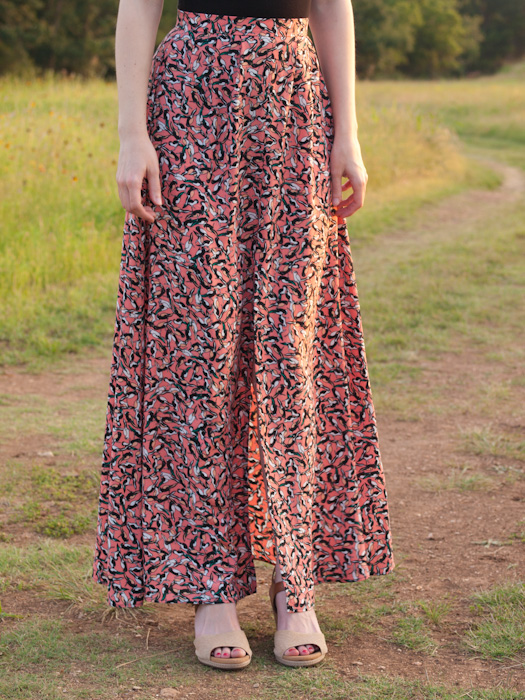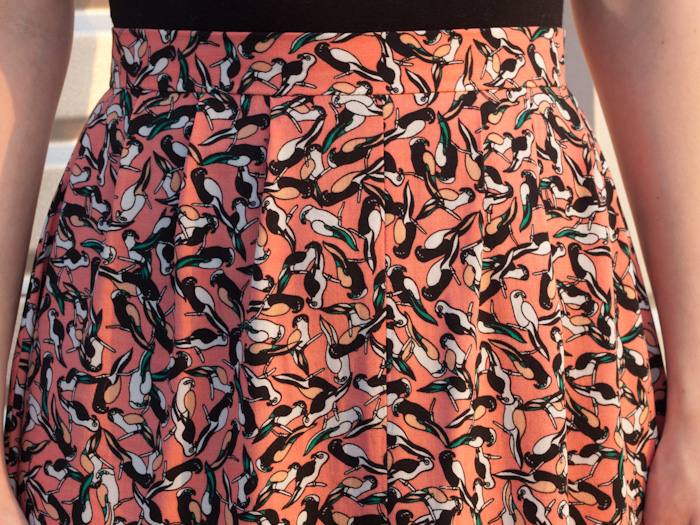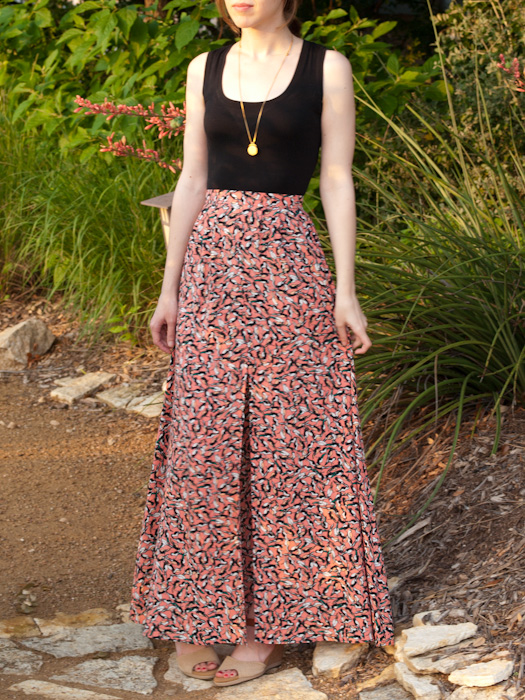 Demonstrating the width… they kind of look like palazzo pants in this pic!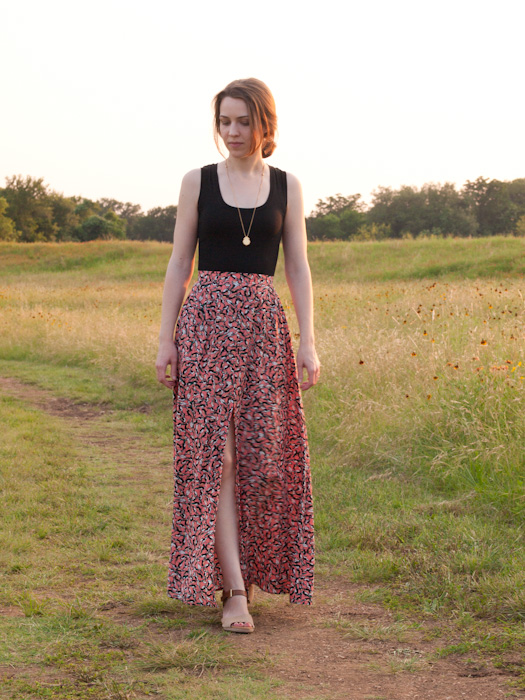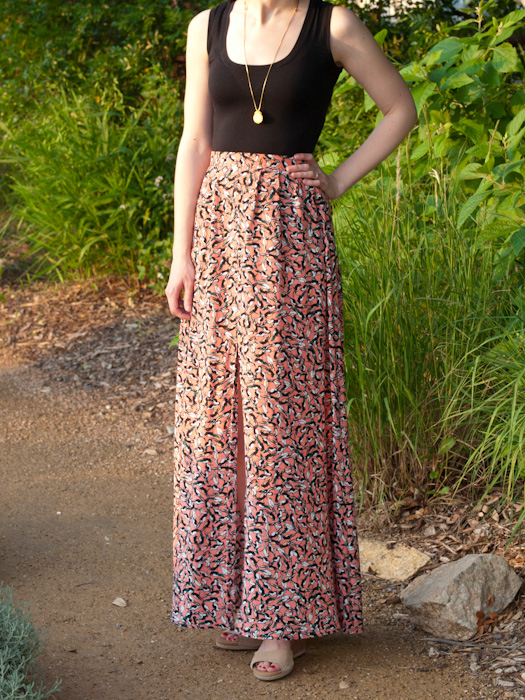 I made my usual Named pattern size of 34 and the fit is perfect! I shortened the skirt by a few inches (I forgot to write down the exact amount – oops!) before I cut it out which allowed me to just barely squeeze it out of 1.5 meters of fabric.
Construction is super straight-forward. The most challenging bit was probably cutting out those long pattern pieces while making sure the fabric stayed on grain. After that it came together really quickly!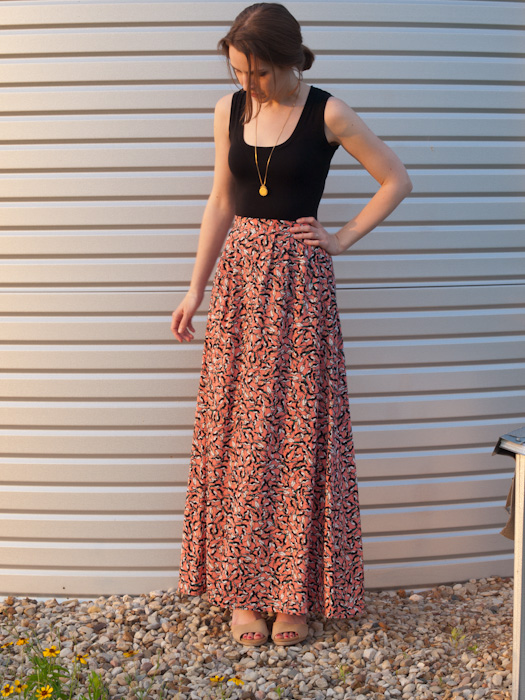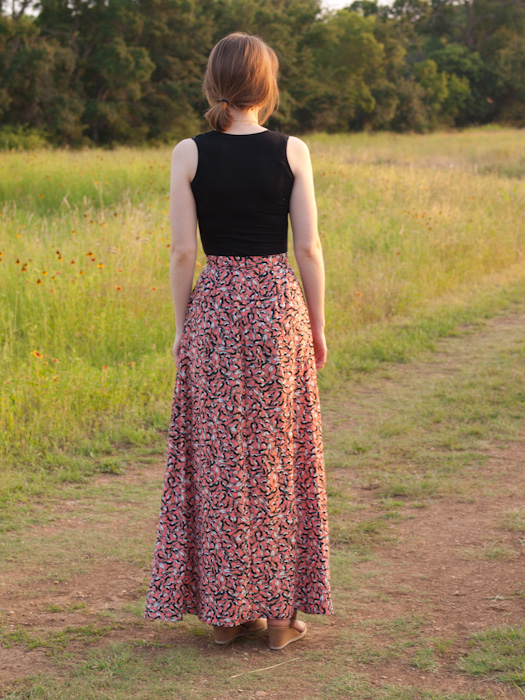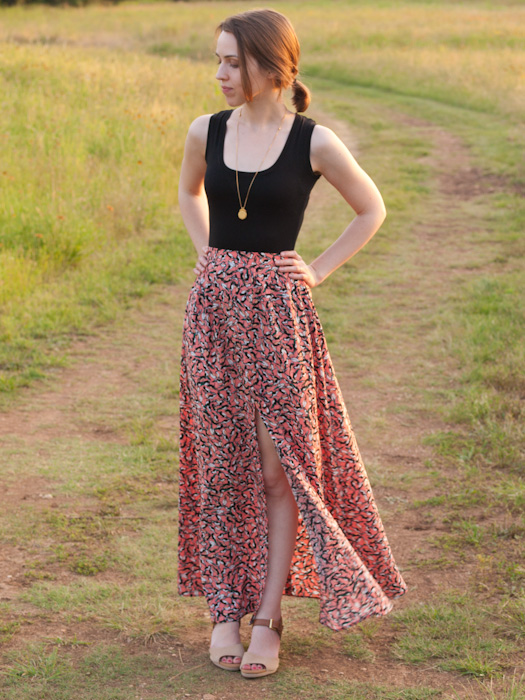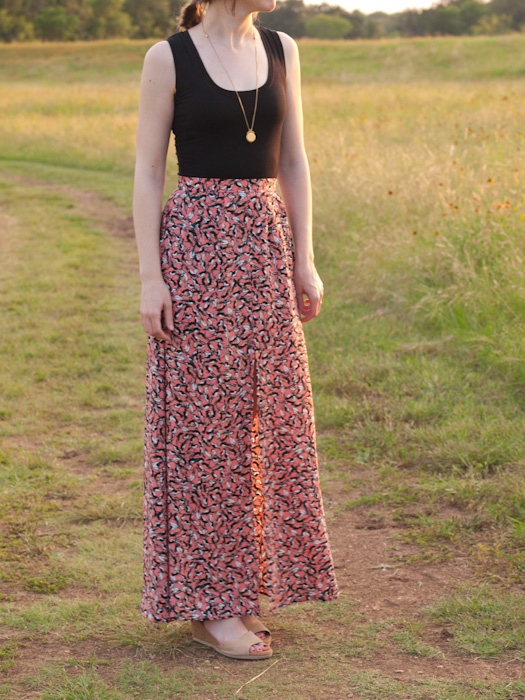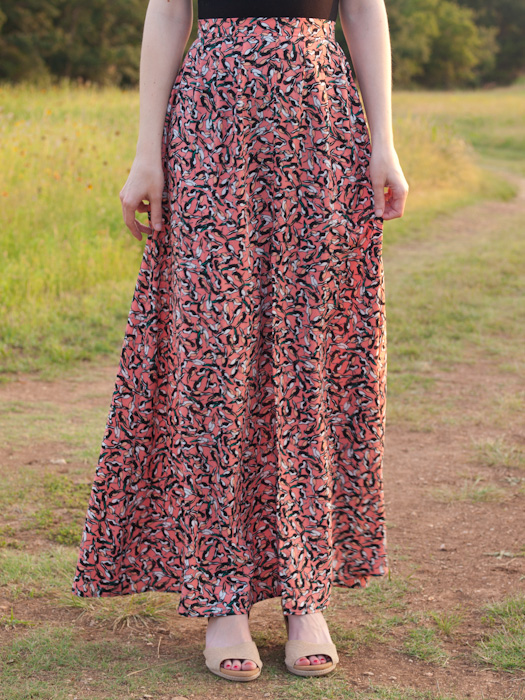 I'm totally in love with this skirt! It was one of those cases where the stars aligned and the fabric and pattern were just perfect for each other.
Do you have a favorite maxi skirt or dress pattern? I'd definitely like to explore this silhouette some more!
<3 Lindsay