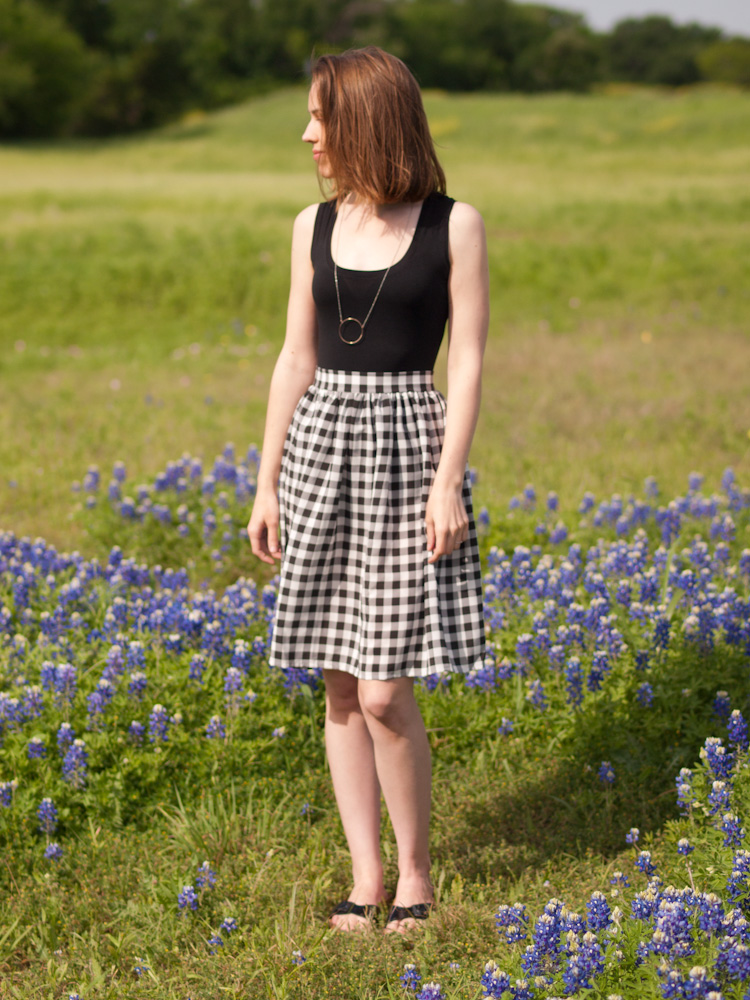 Ever since I saw this Madewell skirt I've been planning on making my own version. So when  I was contacted a while back by My Fabric Designs to try out their fabric printing service I realized it would be the perfect opportunity to create the exact fabric I was after.
I recommend ordering the swatch book first – it's a lot better than just guessing what the fabric will feel like, and it's kind of a fun reference on its own! I made a simple gingham repeat in Illustrator at the scale I wanted (.6″ squares) and uploaded it to the website where I could see how it looked as a full repeat on the fabric. I chose the silk crepe de chine for this skirt and I'm really pleased with the quality. I was worried the fabric would be a bit see-through in the sun, but happily it's not at all. I was also glad to see how dark the black ink is – sometimes the black on printed fabric looks kind of washed out and gray, but it seems that the silk takes the dye really well.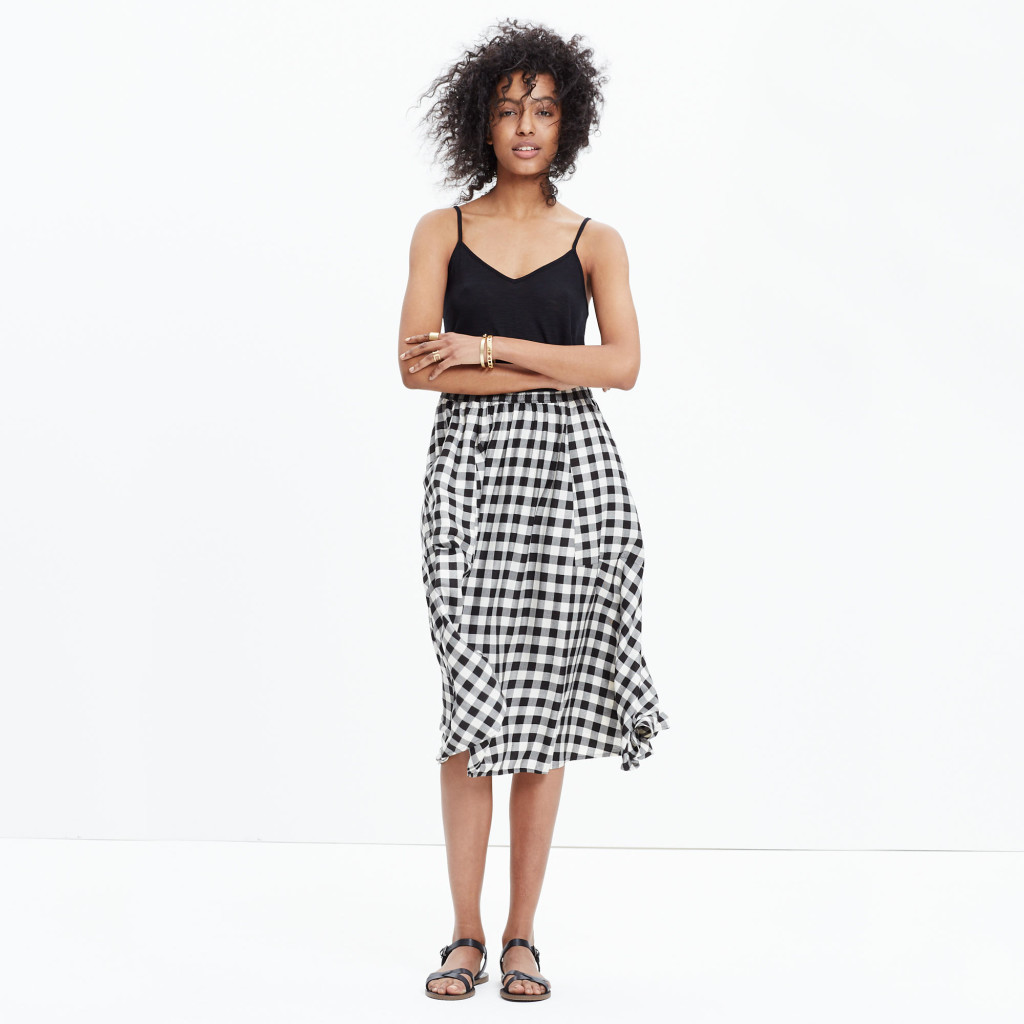 This was the inspiration – a flowy, gingham skirt – but I didn't copy most of the particulars. I considered a few different patterns, but eventually I decided that I just wanted a simple gathered skirt. It's "self-drafted" in that it's two rectangles – one for the skirt and one for the waistband. I used approximately three times the width of my waist in fabric for fairly full gathers. Even though it's a simple design I took my time with this make and made sure to finish everything neatly: french seams, invisible zipper, waistband finished by hand, etc. It turned out exactly as I imagined, and it's so lovely and floaty to wear!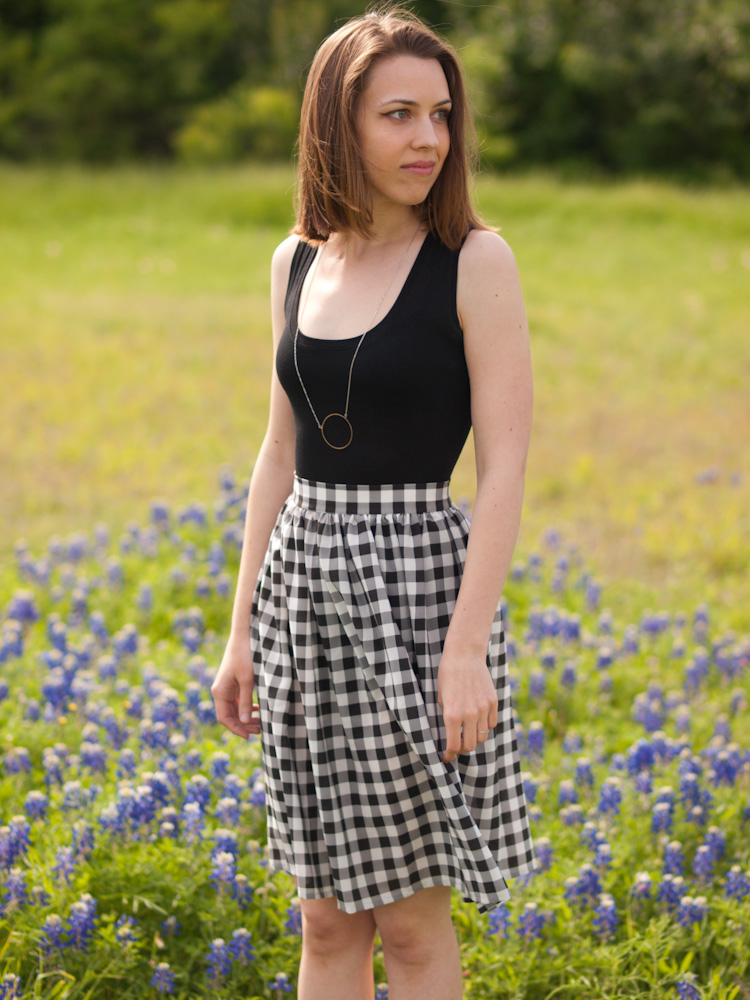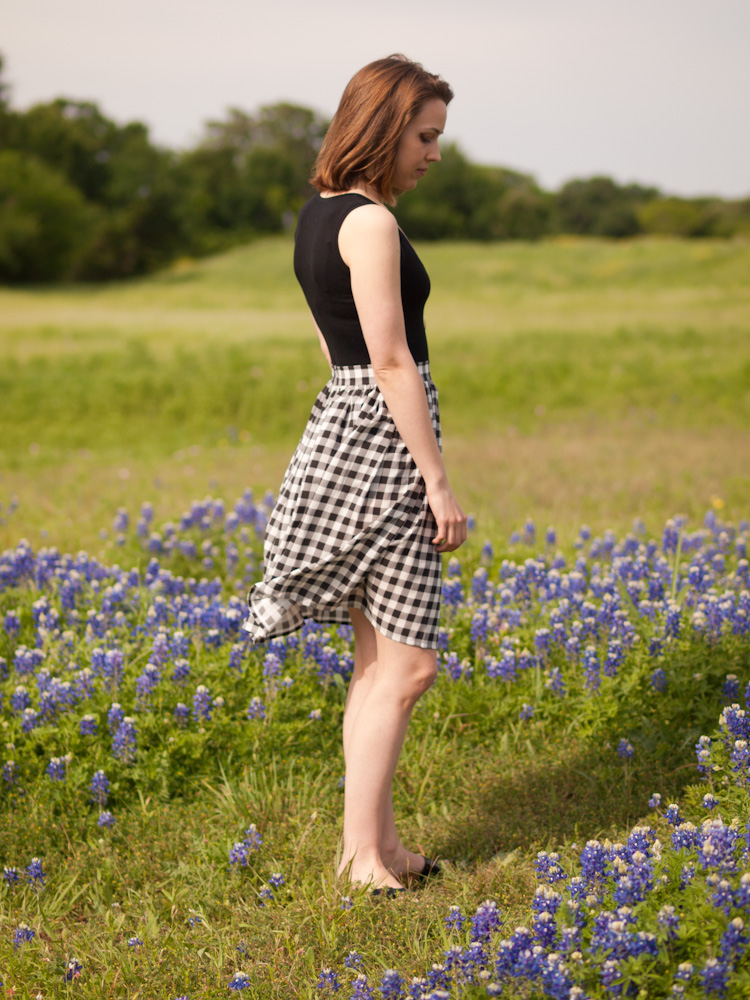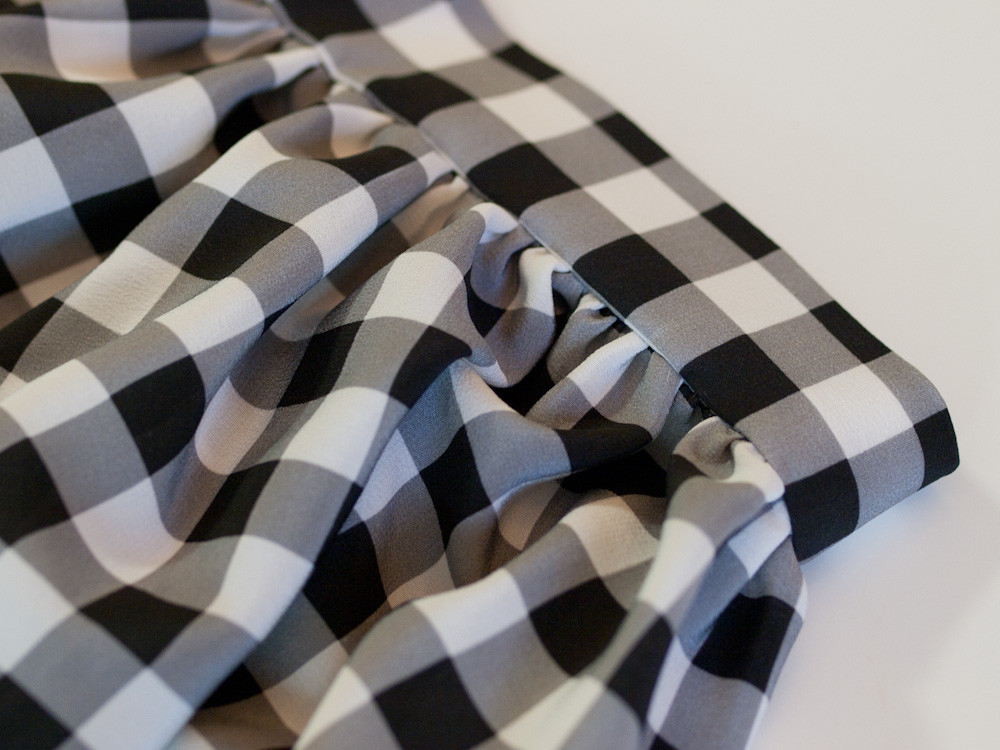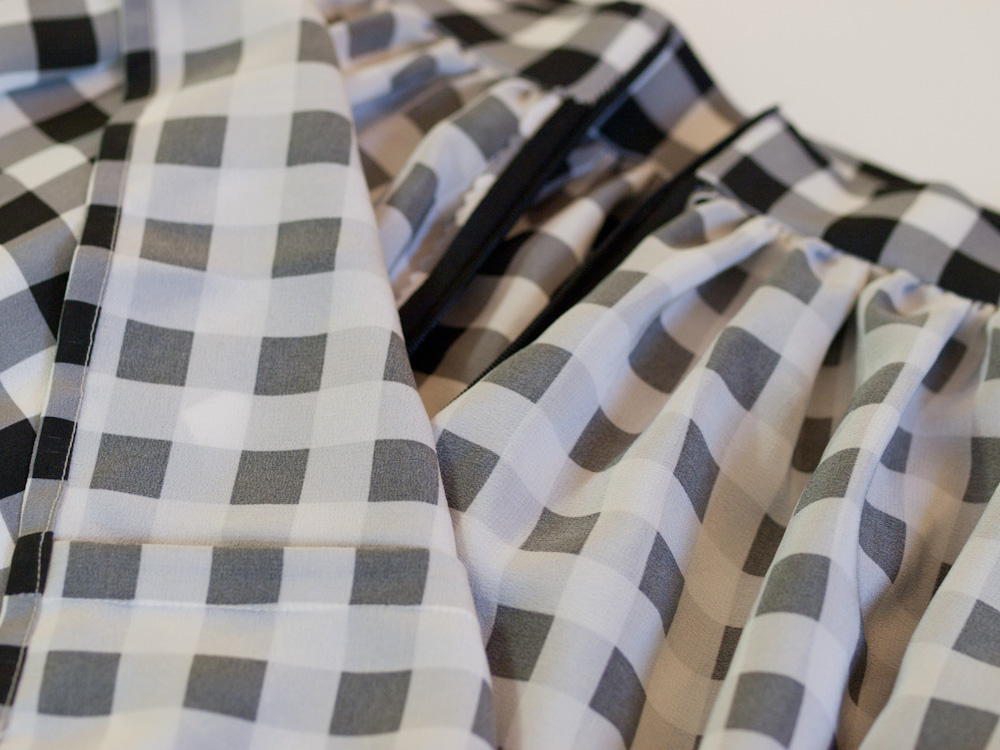 To go with the skirt I made a sleeveless black Nettie bodysuit. I'd forgotten how much I like this pattern – it really is perfect to wear with skirts! I thought I might have to alter the shape of the armhole when I made it sleeveless, but I actually liked it just how it was. To finish the armholes I made bindings the same width as the neckline binding (1.5″) but attached them with a 3/8″ seam allowance rather than a 1/4″ seam allowance.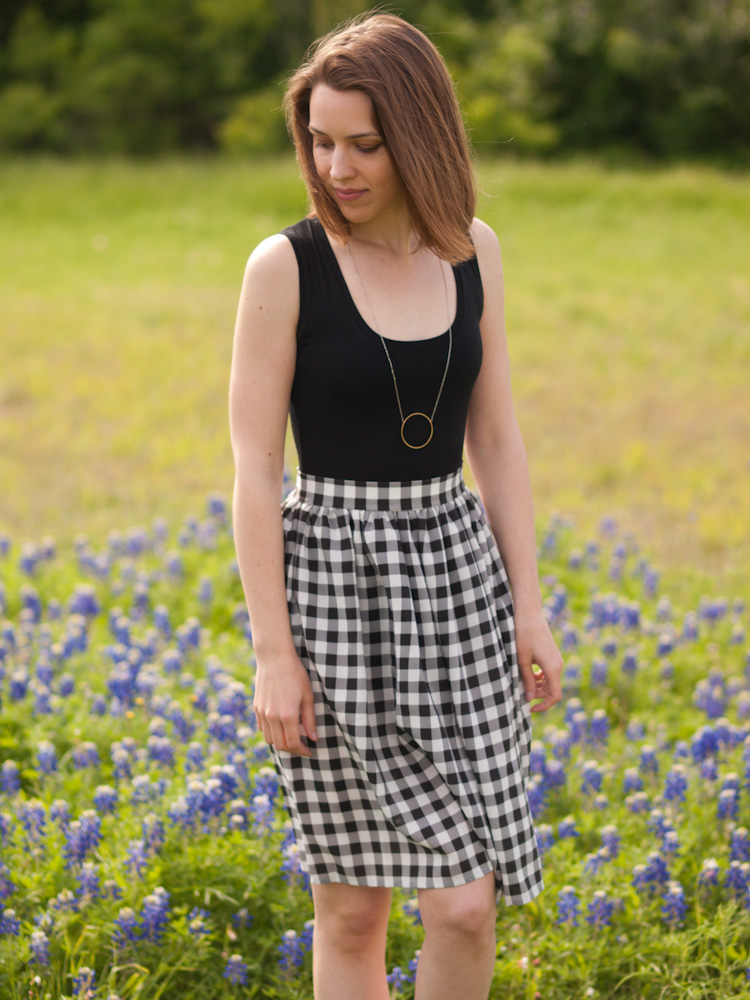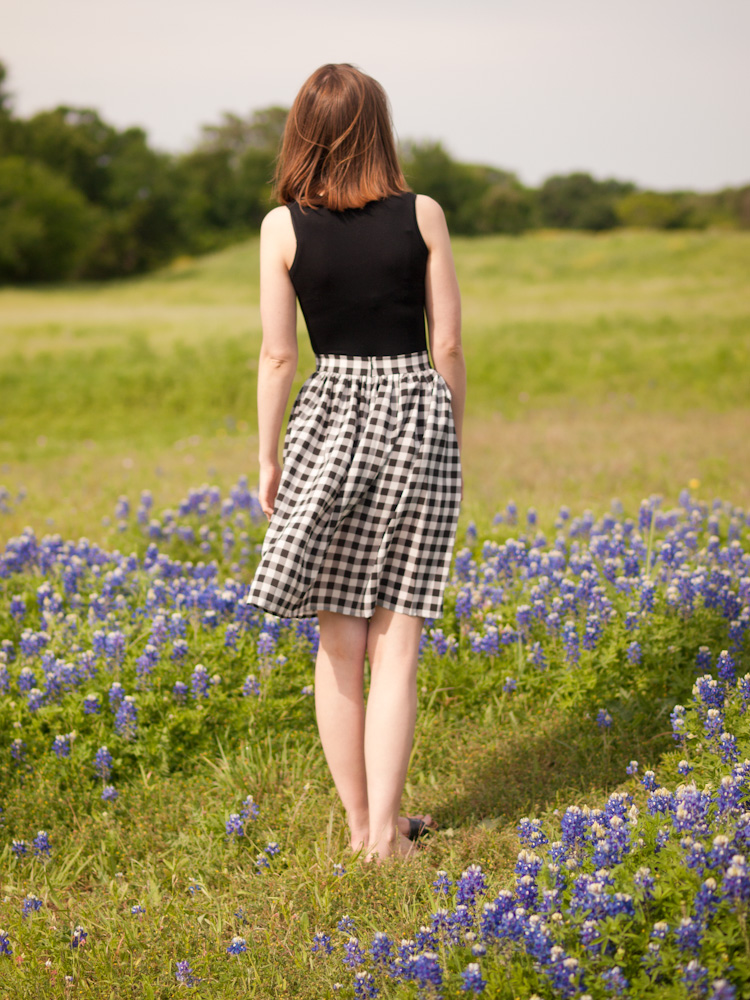 I'm really happy with My Fabric Design's service and how my fabric turned out. It seems like they're in direct competition with Spoonflower, but since I've never printed fabric there I can't really compare the two. Their pricing seems comparable, though they each have a few unique substrates not carried by the other. It's always good to have options, so I'm glad there are more companies like this popping up!
If you're interested in trying it out for yourself, they currently have a coupon running for 25% off with the code "photo25" through April 30th.
<3 Lindsay
The fabric for my skirt was provided by My Fabric Designs. All thoughts and opinions remain my own.