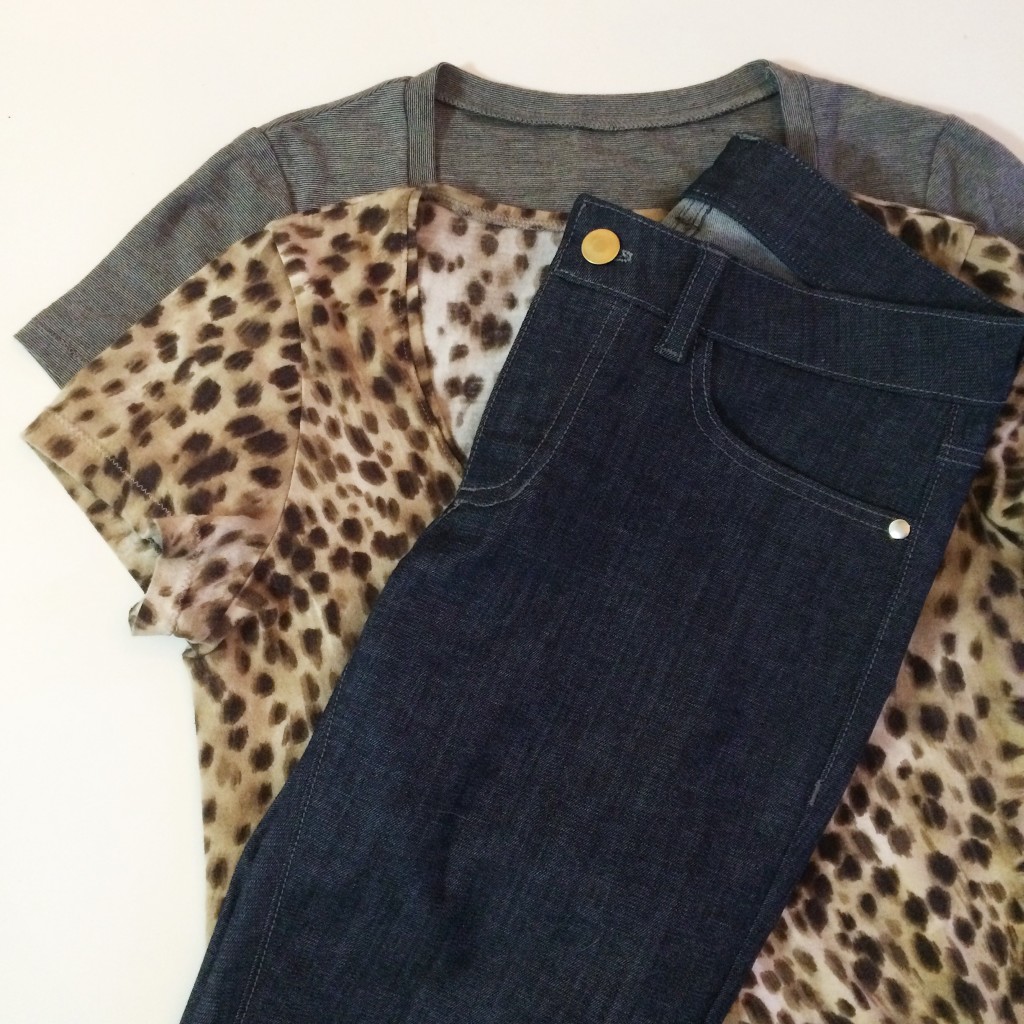 I've been all about basics lately. Great for my wardrobe, but not so exciting for photos – hope you don't mind the flat lays!
I finally tried out the free Tonic Tee pattern from SBCC and I love it! It's designed for petites, so the fit is great – I didn't even have to shorten it. For my first one I used a cheetah print cotton jersey from Mood, and for my second I used a lightweight gray merino with mini stripes from The Fabric Store. They're both already in heavy rotation, and I'll definitely be checking out more SBCC patterns in the future!
I also made another pair of Ginger Jeans – this time with a mid rise, straight leg, and neutral gray topstitching. Heather recommends lowering the high-rise rather than vice versa to make the mid-rise, but I prefer the scale of the pockets etc. on the low-rise version so I used it instead. I just raised it by one inch, and now the rise is perfect for me – it's crazy what a difference an inch makes! I used the 9 oz Cone Mills denim from Threadbare Fabrics for this pair. It's lighter weight (perfect for spring!) but still feels substantial. These are currently my favorite jeans and I've been wearing them almost every day!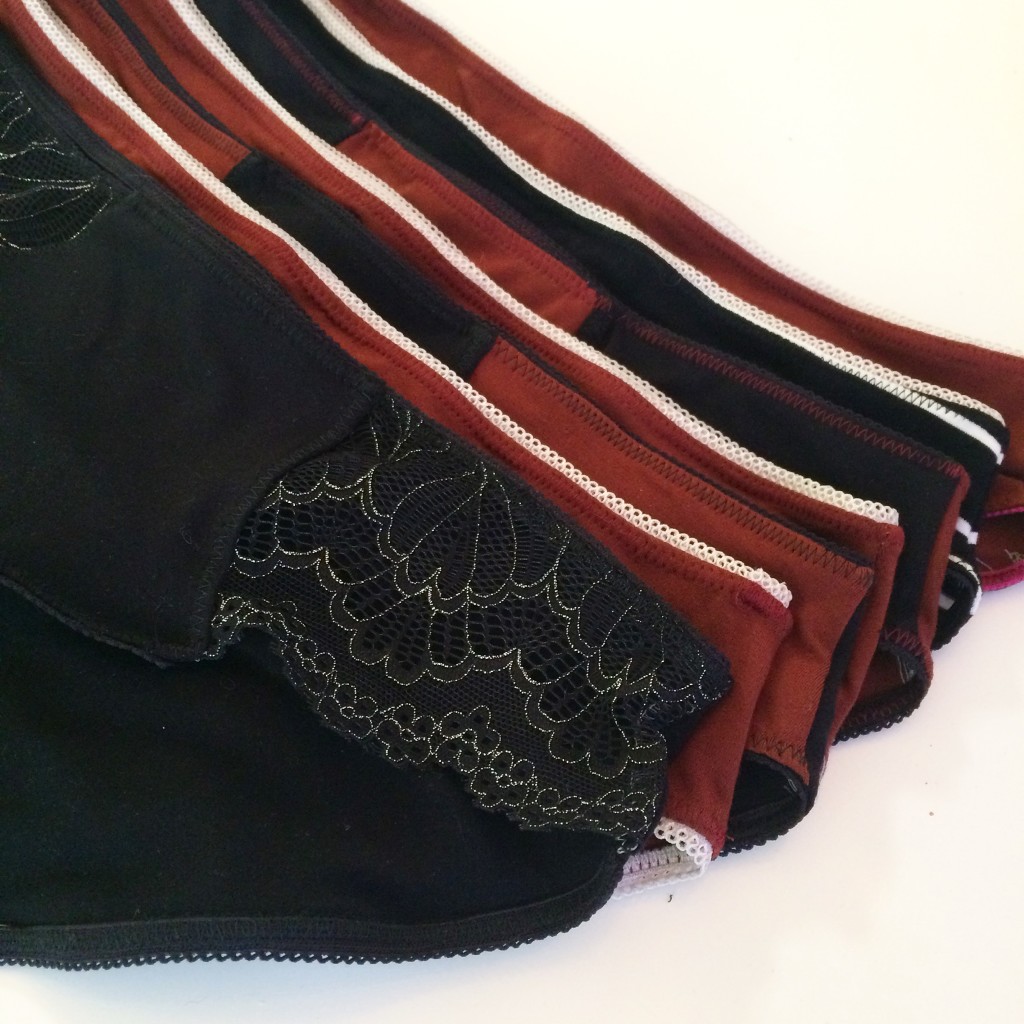 I've also been on a scrap-busting kick. I just finished some pillows for my couch made from upholstery fabric scraps, and a couple weeks ago I used up all my bamboo jersey scraps making seven pairs of Geneva panties. Geneva's my favorite underwear pattern and in combination with bamboo jersey I think I can safely say they're the most comfortable undies I've ever owned. I do hate the endless elastic zig-zagging required for construction, but it's totally worth it in the end.
And now for some spring planning:
Last summer was definitely the Summer of the Dress for me. I made 7 different dresses between May and August and I feel like I finally got comfortable wearing dresses on a regular basis. I'm hoping the same thing will happen this year with skirts!
I have three skirts planned: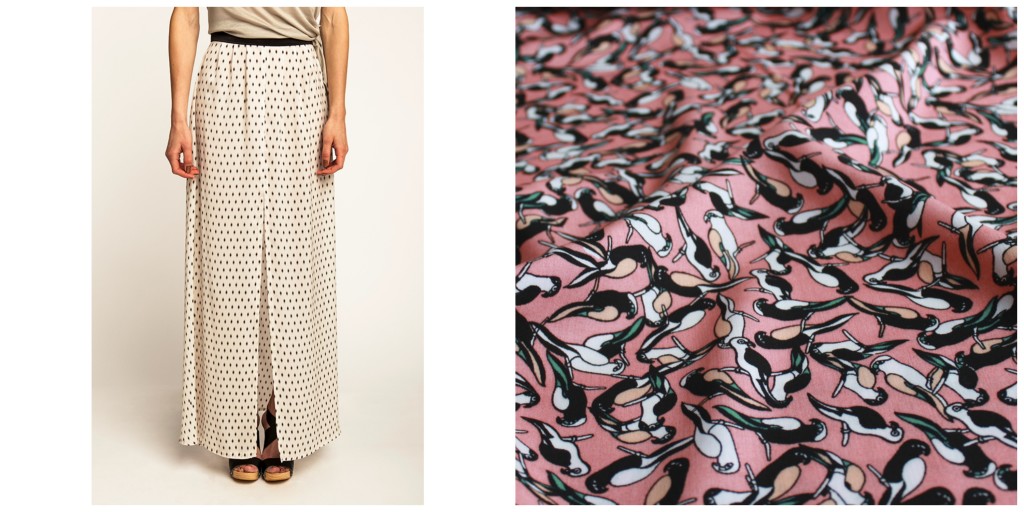 A Named Lauha maxi skirt with parrot print rayon from Blackbird Fabrics (sold out).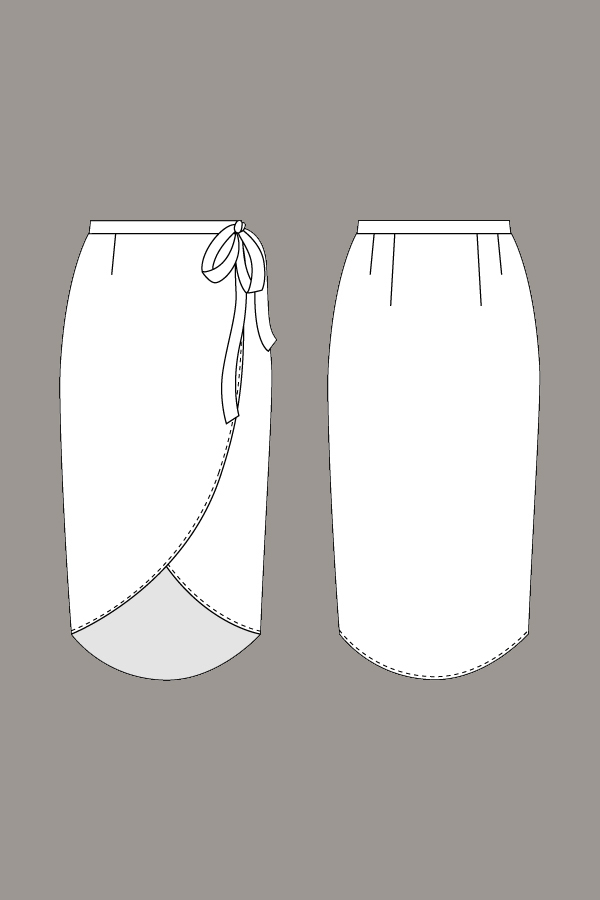 A Named Reese wraparound skirt. Undecided about fabric, but I'm considering this abstract printed rayon (also from Blackbird, also sold out).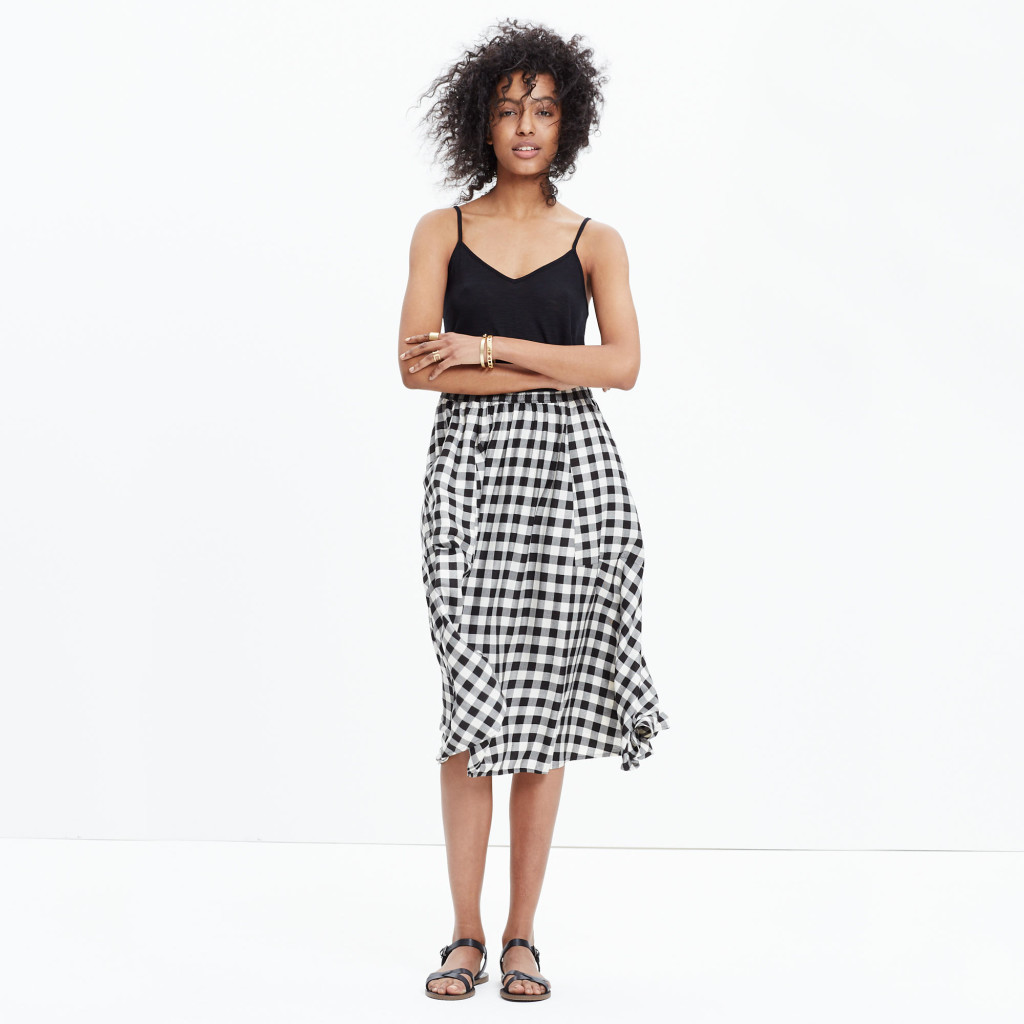 A simple gathered skirt made from buffalo check silk crepe de chine (inspo from Madewell).
I also have two dresses planned: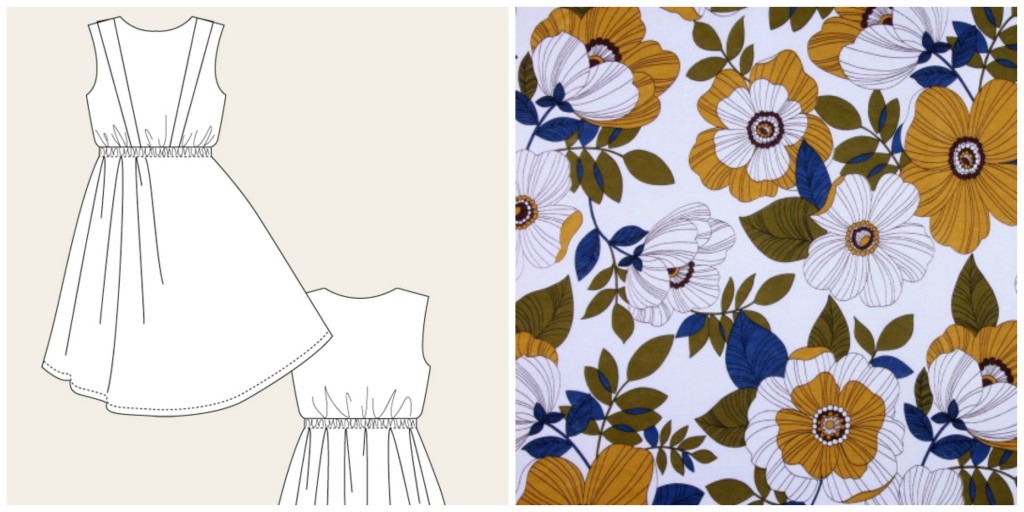 A Named Leini dress made with this retro floral jersey from Mood.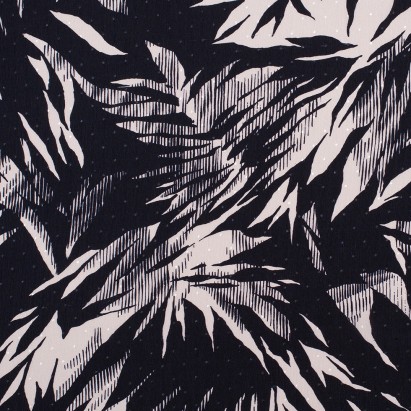 And some kind of shirt dress out of this gorgeous Jason Wu crinkle silk crepe de chine. Any pattern suggestions? The crinkle in the fabric gives it a bit more volume than your average CDC. I'm thinking maybe a sleeveless Bruyere with a lengthened hemline?
I also definitely need a few sleeveless buttondown shirts! My sleeveless Archers are pretty worn out. I'm planning on trying out the Sewaholic Granville shirt as a replacement – I really like the shaping of the princess seams.
Well, I'm glad to have gotten some basics and necessary items finished! Now I can sew some fun and interesting garments without any guilt. We hardly had a winter here in Austin, but I'm excited for spring nonetheless!
<3 Lindsay