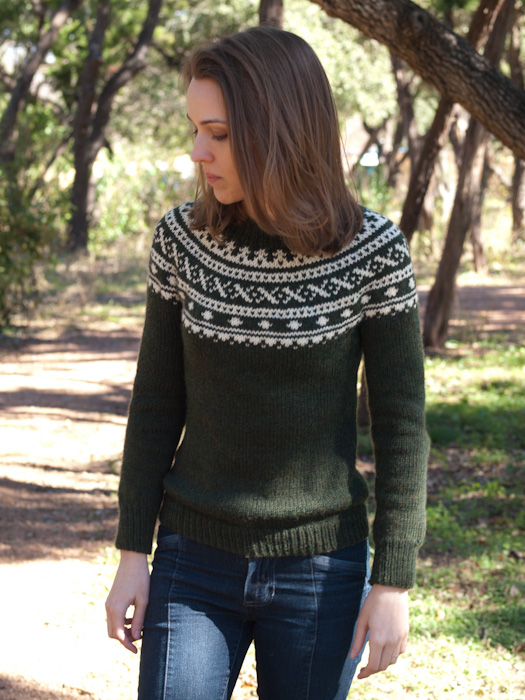 Just a quick post so I can show off my first knitted sweater! This is the Sundottir sweater, which I've been crazy about for ages. I think the colorwork yoke is so gorgeous!
I first fell in love with this sweater design when I saw Tasia's post about her finished Sundottir a couple years ago. Honestly, this sweater is the main reason I learned how to knit! I really wanted one and I knew there was no way to get one unless I made it myself. So I took a Craftsy class and made my first scarf around this time last year. I followed that up with a hat, took a break from knitting during the summer, eased back into it this fall by doing a more complicated hat, and then I decided I was ready to tackle this sweater!
I started swatching at the beginning of October, so it took about three months to complete. There were tons of new-to-me techniques involved (short rows, colorwork, etc.), but I just took it slow and watched plenty of youtube tutorials along the way. There's plenty of little mistakes if you look closely enough, but I'm so pleased with how it turned out! I think I'm more proud of this sweater than anything I've sewn, both because it took so long to make, and because I learned so much while making it. And it fits perfectly which I'm so happy about! I'm glad all that swatching paid off :)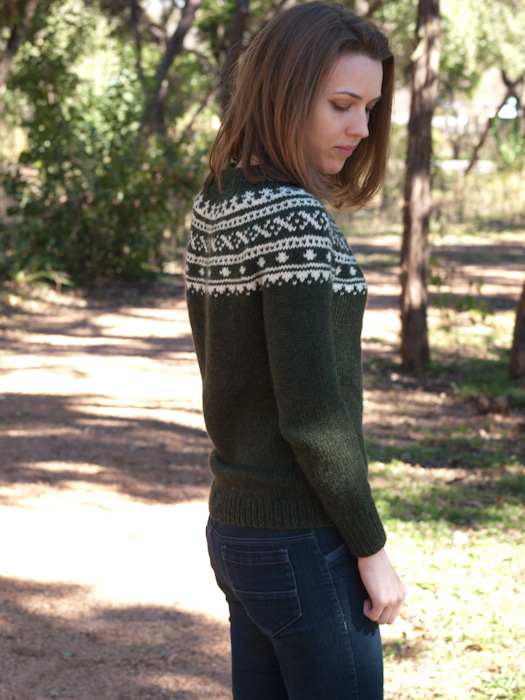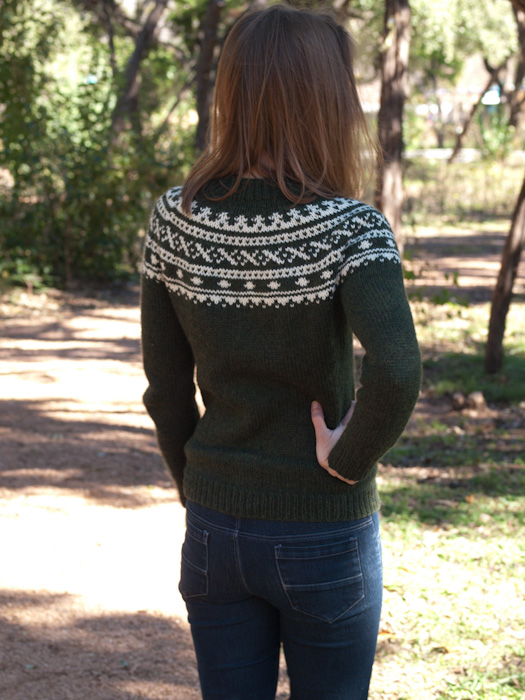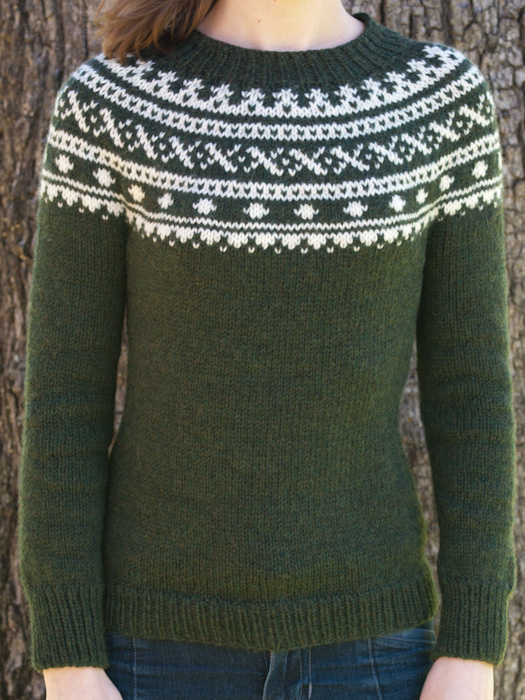 I need to get back in the habit of blogging! Hopefully I'll be back later this week with a post about the wrap dress I wore to Christmas tea.
Hope everyone's having a happy new year!
<3 Lindsay