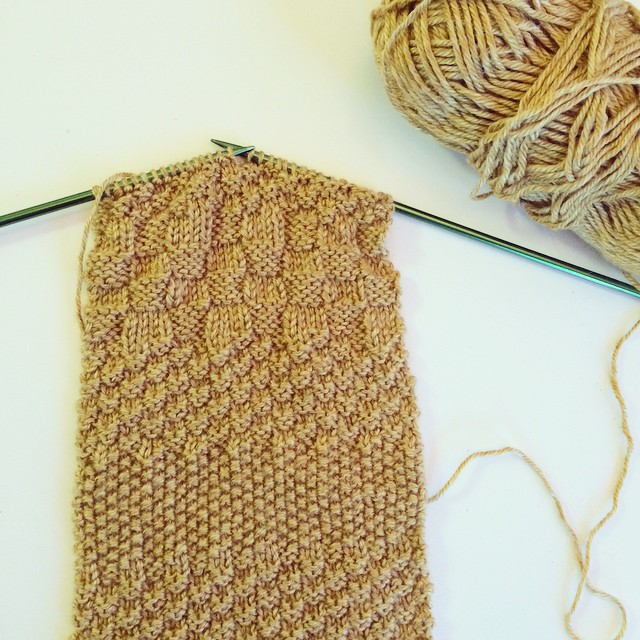 One of the side effects of finally signing up for Instagram last Me-Made-May was discovering that many of my sewing friends are also excellent knitters. And, being a crafty person, I of course wanted to understand how all these gorgeous projects were being made. I had zero experience with knitting, so I bought the Knit Lab Craftsy class. And then I waited for the heat of summer to subside enough that just the thought of wool wouldn't cause me to break out in a sweat.
During a couple rainy days in September I watched the first lesson and tried it out. It didn't look good. My yarn was a mess, the temps went back up to the '90s, and I put it aside.
Then there was the holidays, a new job, and lots of winter sewing to keep me busy, so it wasn't until February that I picked up my knitting again. This time I was determined, and after three days something finally clicked and the whole knit/purl thing finally made sense! First up I made the Seed Stitch Cambridge scarf that came with my Craftsy class. It took me about a month to finish, but it was really gratifying to see the scarf taking shape and to feel myself getting faster and more comfortable with knitting. The repeating stitch patterns kept it interesting and forced me to practice alternating knits and purls.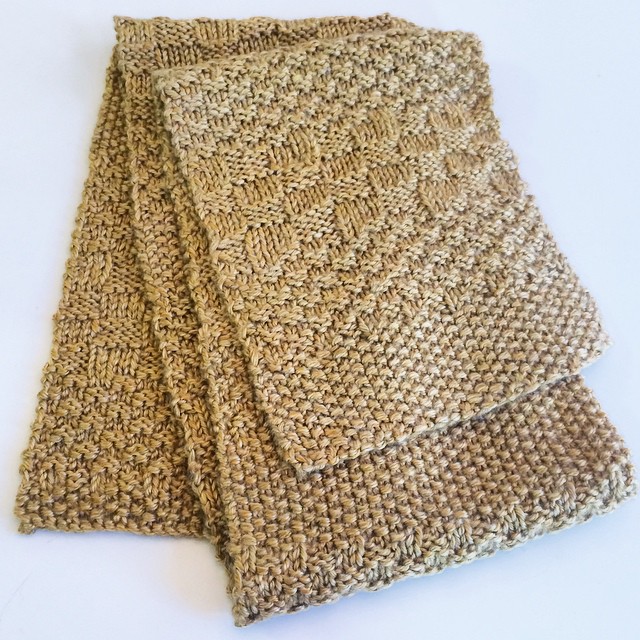 I was really happy with how it turned out, and eager to knit something else that wouldn't take quite so long. I found the free Man Hat pattern on Ravelry and decided to try it out. Since it's unisex I figured if it didn't fit I could always give it to my husband!
This involved learning a new set of skills (knitting in the round, decreases, double-pointed needles, etc.), which I did with the help of youtube. The chunkier yarn knit up much faster and I was able to knit almost the whole hat on my flight to Paris last month. I really enjoyed making it, but I'm not quite sure what it was that made it more enjoyable than the scarf. Three major factors were different: bamboo needles, knitting in the round, and chunky yarn. So I'm a fan of at least one of those things… or maybe all three?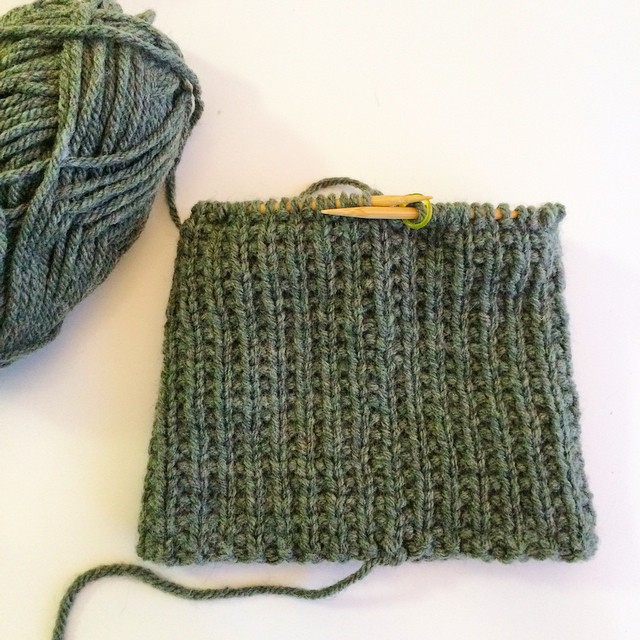 And luckily it fit! This picture's from when I finished it in March, as you can see by my long hair.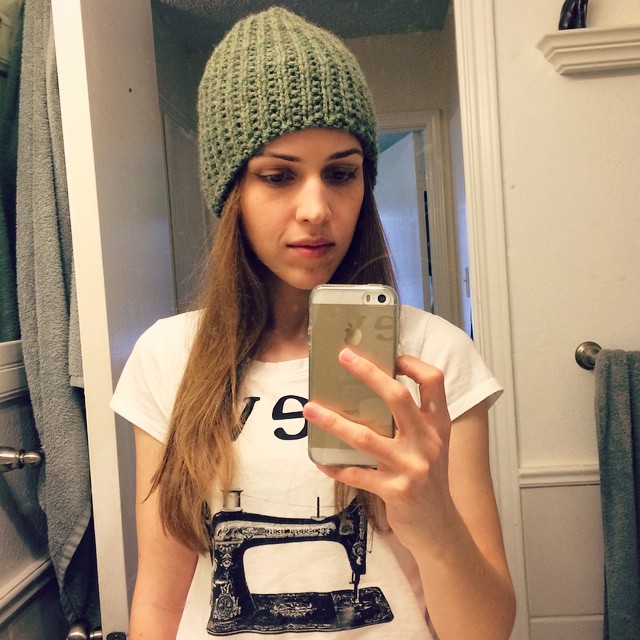 I'm really glad I gave knitting a try! I don't think I'll ever knit nearly as much as I sew, but I do love how portable it is. And learning a new skill satisfies my crafty spirit (at least temporarily). So, fellow knitters, I'm curious – what do you knit in the summer? I'd like to keep practicing my knitting, but wooly sweaters are the last thing on my mind right now!
<3 Lindsay