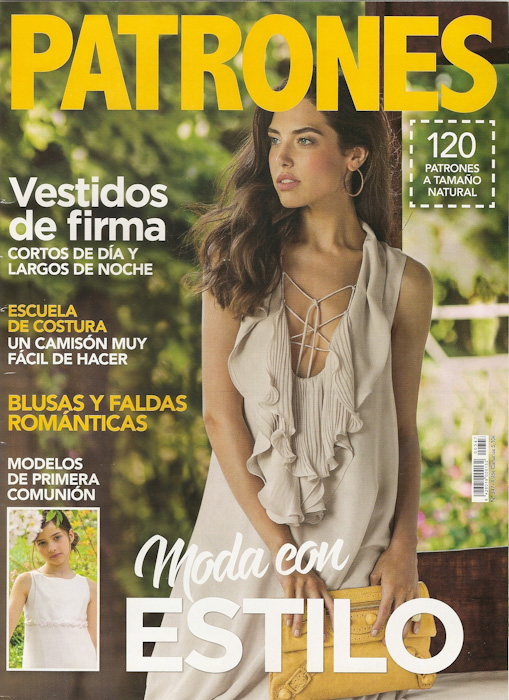 As I mentioned in my last post, I picked up a copy of Patrones magazine in Barcelona. I'd heard of it before, but didn't really know what to expect, so I was pleasantly surprised with how modern and fashionable a lot of the patterns were.
And at 40 patterns for 5€ it's a great deal!
The main drawback is that the patterns only come in three sizes. So a bit of pattern grading will be in order before I can make anything up. As with Burda, the pattern pieces are nested on sheets that you must trace off and add seam allowances to. This is more work than I like to put into a pattern before even getting to the muslin stage, but for 13 cents a pattern I think it's worth it. The pattern instructions are fairly brief (and in Spanish, of course) so I guess this will be a test of how far my sewing skills have come!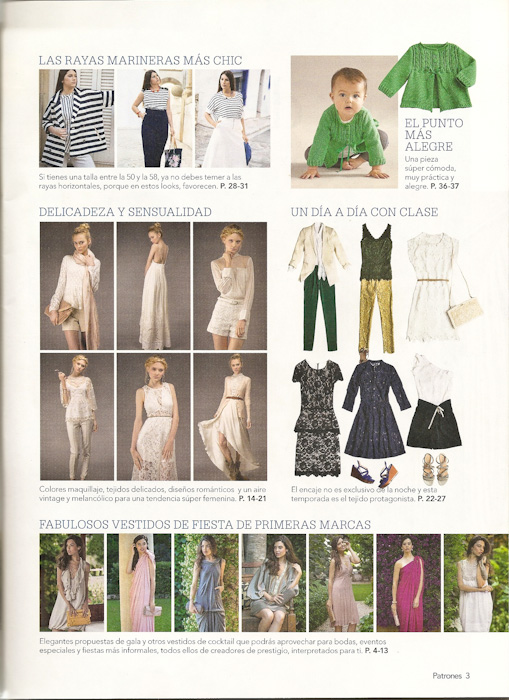 You can see an overview of the patterns here. The lace and day to day collections are my favorites.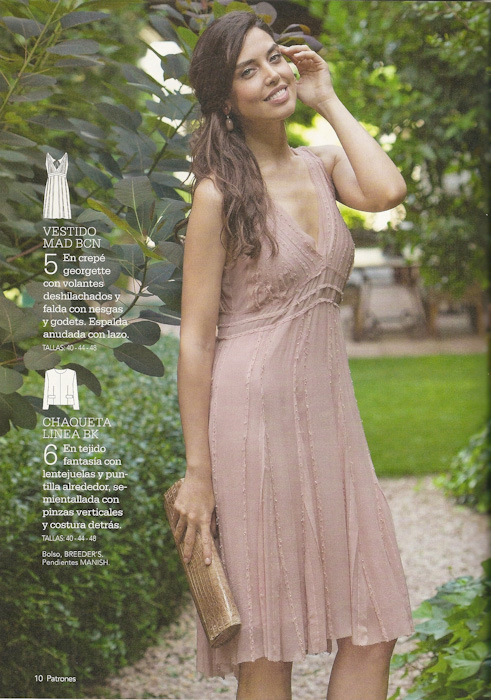 The first eight patterns are party dresses. And of those, this dress and jacket are definitely my favorites. I think the frayed silk edges are really pretty, and the back is gorgeous. However, with 23 pattern pieces and a gazillion seams, it's certainly not for the faint of heart.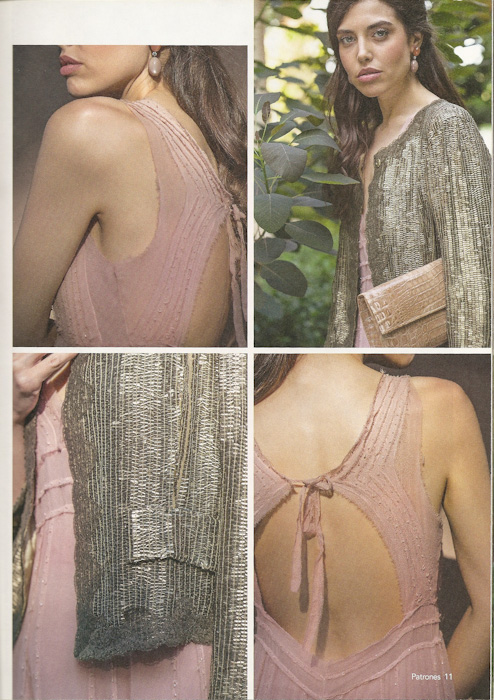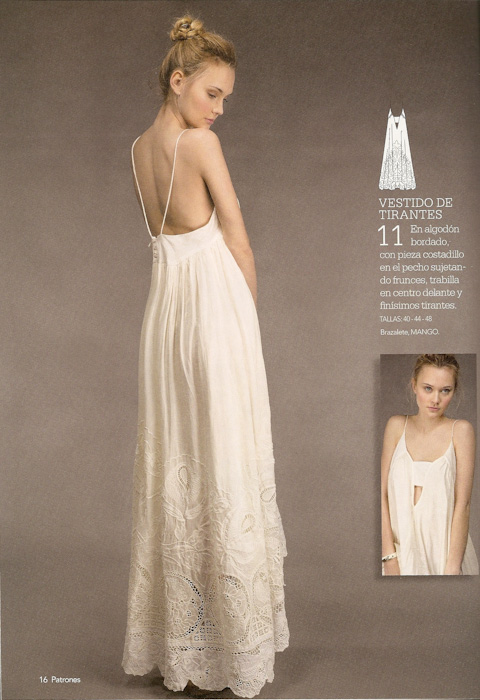 Another gorgeous back here. Not so crazy about the front bodice band thing though.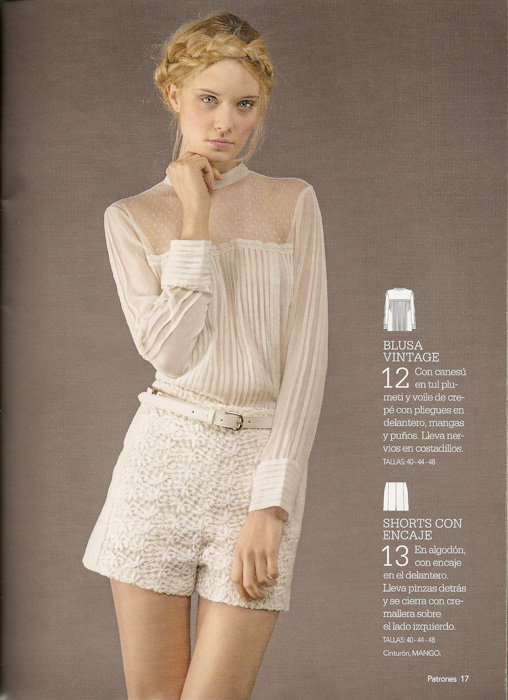 This look reminds me of something Taylor Swift would wear. They're both really nice pieces, and I would love to have that exact blouse. All those pleats are a bit intimidating though.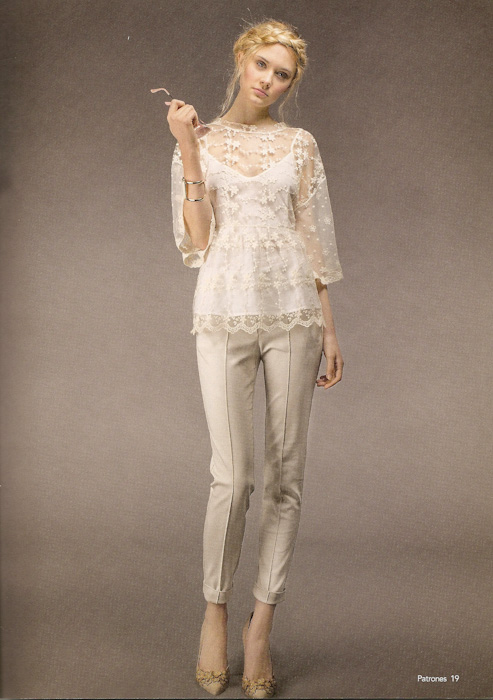 I really like the pants here. Those center front seamlines remind me of the Jamie Jeans. The lace top is also very pretty.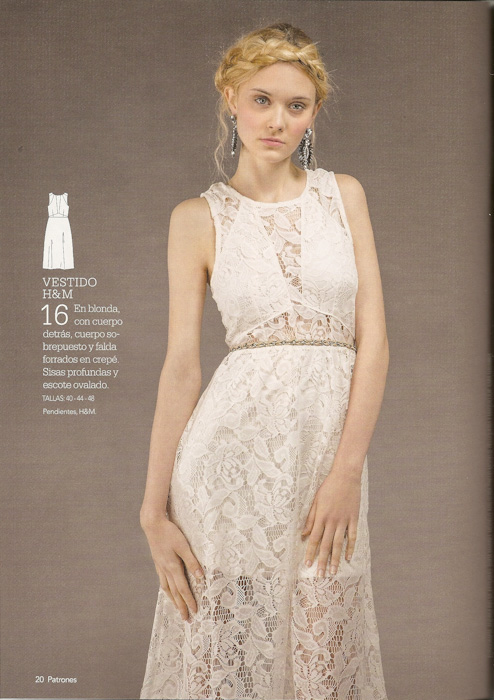 I love this dress! If I can find the right kind of lace I definitely want to try this pattern out.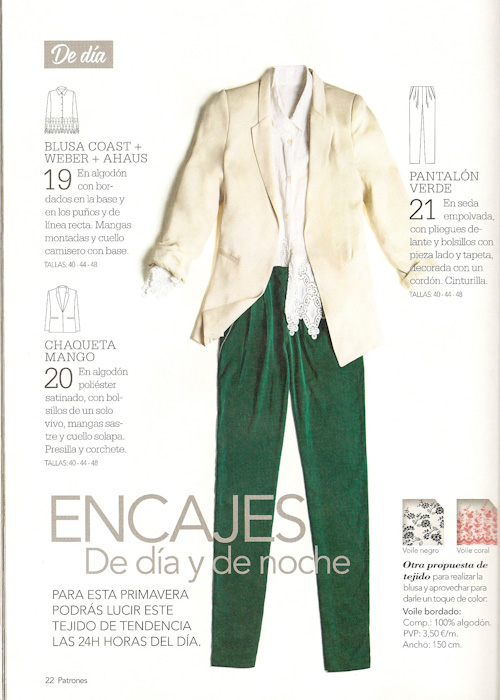 Three really solid pieces here: buttondown, blazer, and pleated pants.
I'm not sure if I'll ever have an occasion to wear lace pants, but I do like the look of these ones. The camisole top is really nice and will also go on my list if I can find the right fabrics.
This peplum top and skirt would work well as a set or as separates.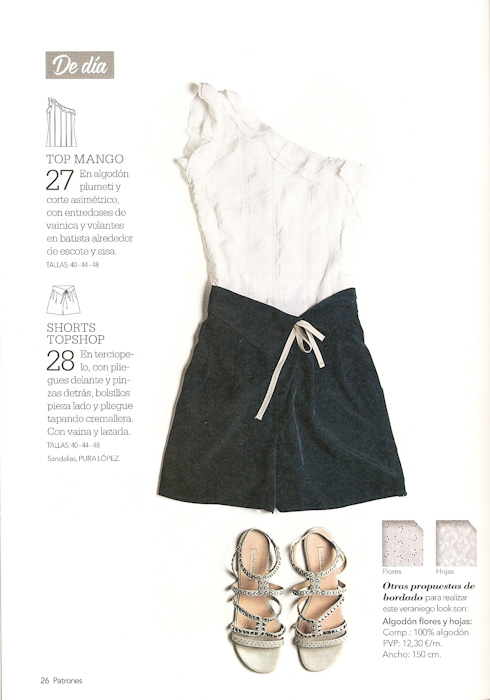 Not sure about the top, but I'm intrigued by the shorts. They're kind of hard to see here, but they have an interesting fold-over waistband, pockets, and pleats in the front.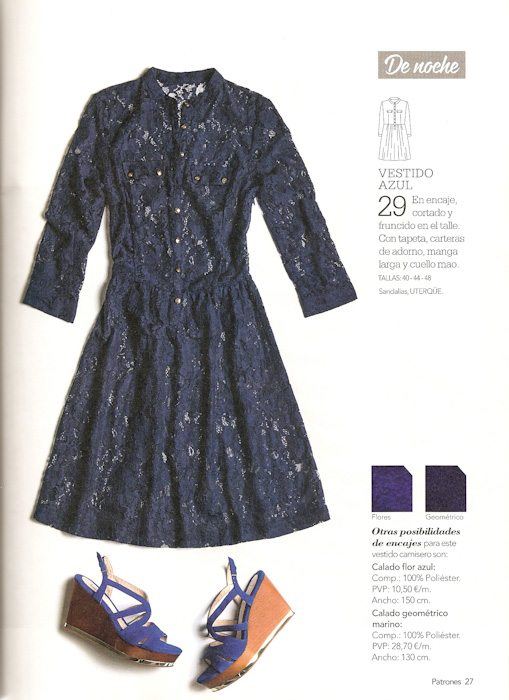 Really cute shirt-dress, although I probably wouldn't make it in lace. Side-note: I need those shoes.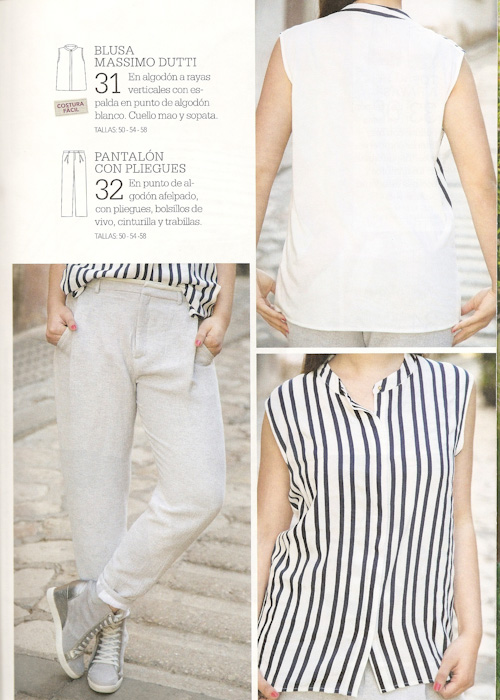 The plus-size section was a bit underwhelming. Seven fairly basic patterns, with the sleeveless blouse being my favorite.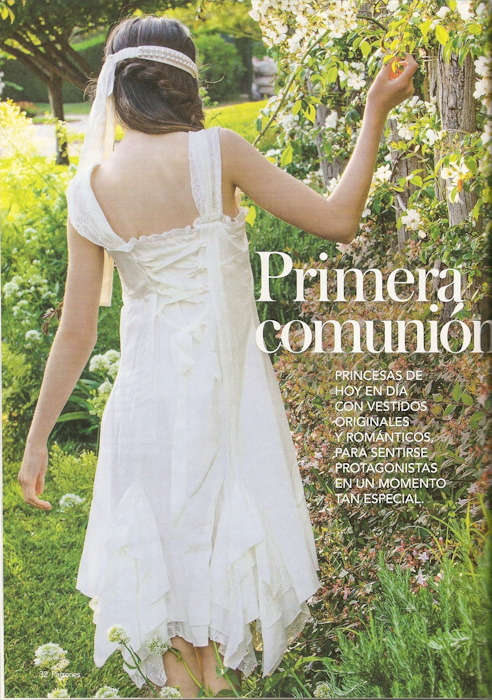 There are also four first communion dress patterns that are rather pretty. They would also make good flower girl dresses.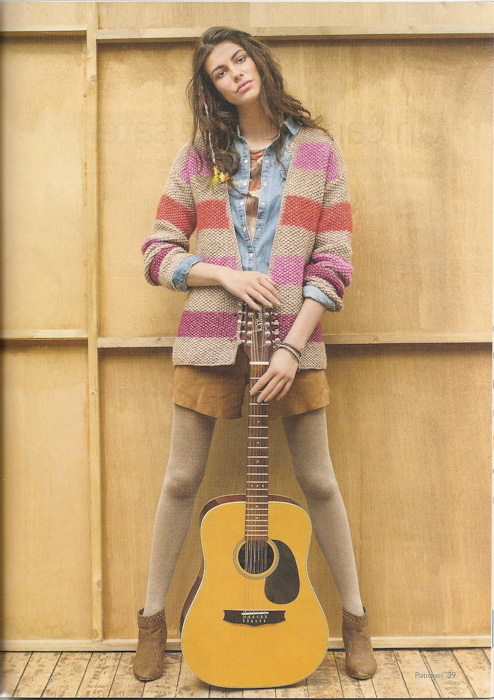 The magazine includes a knitting pattern for a baby cardigan and a crochet pattern for the cardigan above, which I rather like.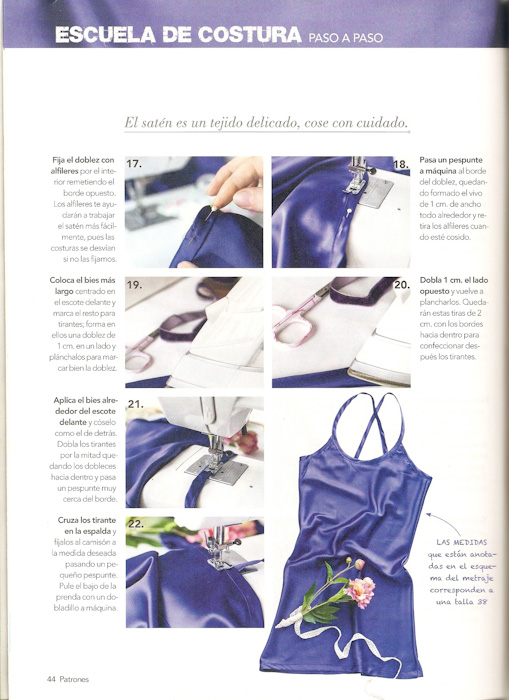 There's also a "sewing school" section that has step-by-step instructions on how to make this satin nightgown.
So overall I was pretty impressed with this magazine. In general, the patterns are much more wearable and fashionable than what I've seen in Burda lately. Definitely worth five euros! Of course, I have yet to make any of these patterns up, so I'll have to see how that goes before I can form a definite opinion.
Have you sewn a pattern from Patrones magazine before? Any tips or potential pitfalls you can warn me about?
<3 Lindsay