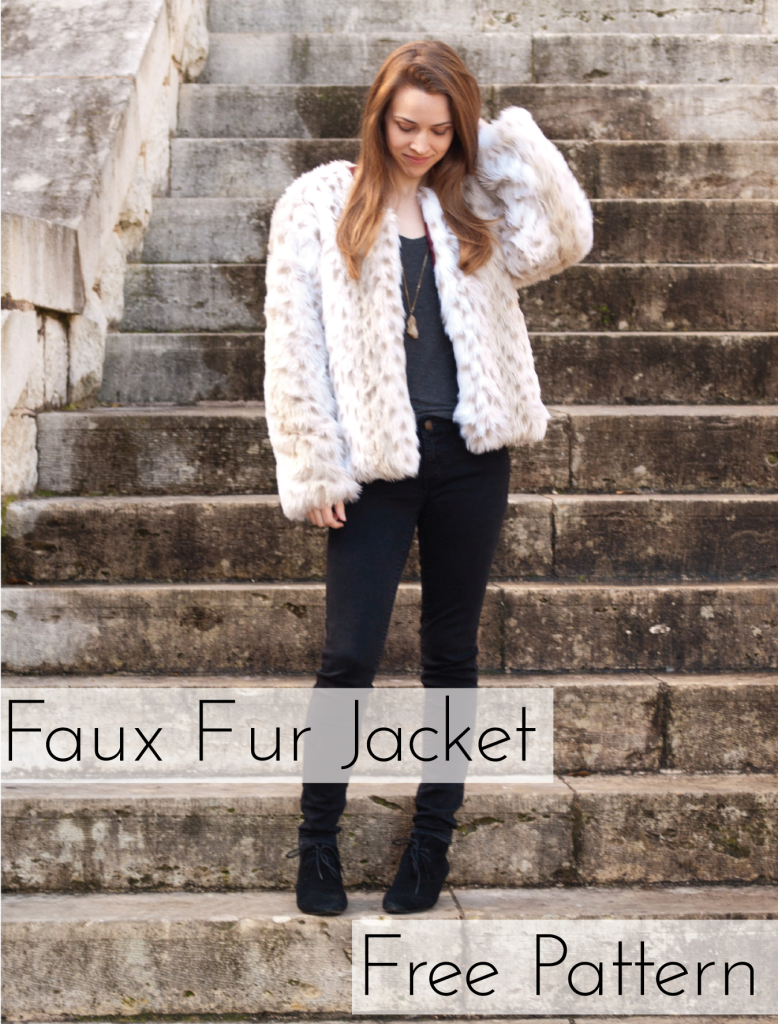 I am a faux fur convert. I had my doubts while buying this fabric, cutting it out, and all the way through construction up until the finishing stitches. But the instant I put on the finished jacket I fell in love.
I first got the idea to make a faux fur jacket back in September, when I saw an Altuzarra for Target jacket (seen here in my fall sewing plans post).
For the pattern, I just wanted a simple, boxy shape with no darts etc., so I decided to draft one myself. The pattern is just three pieces, so it's a very quick sew! And after I finished my jacket I was so happy with how it turned out that I decided to offer it as a free pattern! It's been graded to sizes 0 – 18, and I've illustrated some instructions and included tips for working with faux fur.
This is a great basic, boxy jacket pattern that you could alter in any number of ways. It's perfect for showcasing faux fur, but it would work with any other medium-to-heavyweight fabric as well. I didn't add any closures because I like the way it looks open, but you could definitely add some fur hooks or a zipper if you'd like. Available for download right here!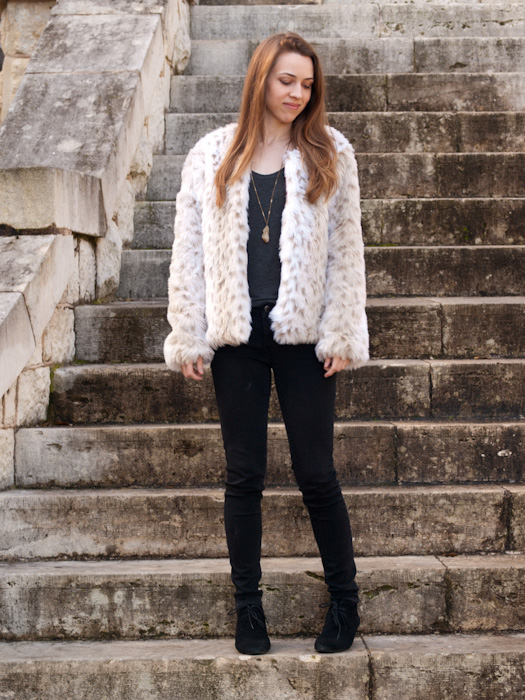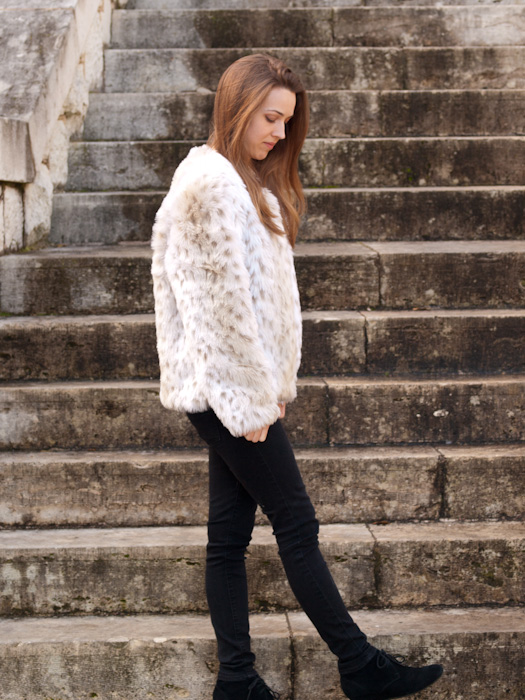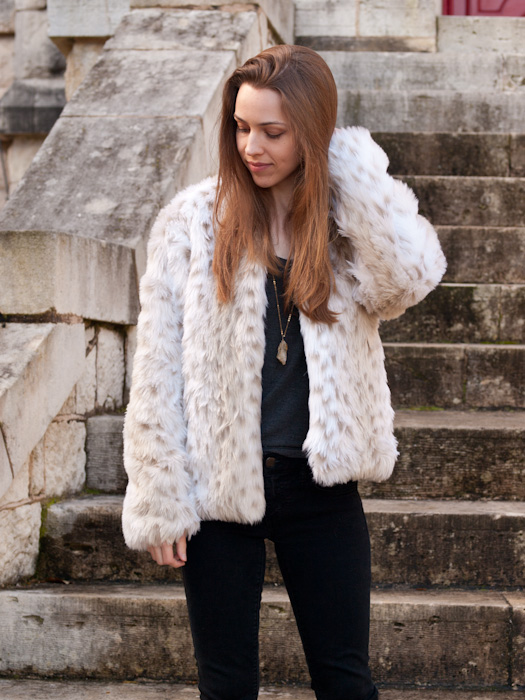 Where to buy faux fur? I recommend fabric.com – that's where I found this "snow leopard" fur. It's super soft and plush and it doesn't have that weird plastic-y feel that a lot of faux furs have. They seem to have a pretty wide selection of faux fur, and they do free returns, which is a nice bonus. For the lining I used my favorite – rayon bemberg – and I love how luxe it makes the jacket feel.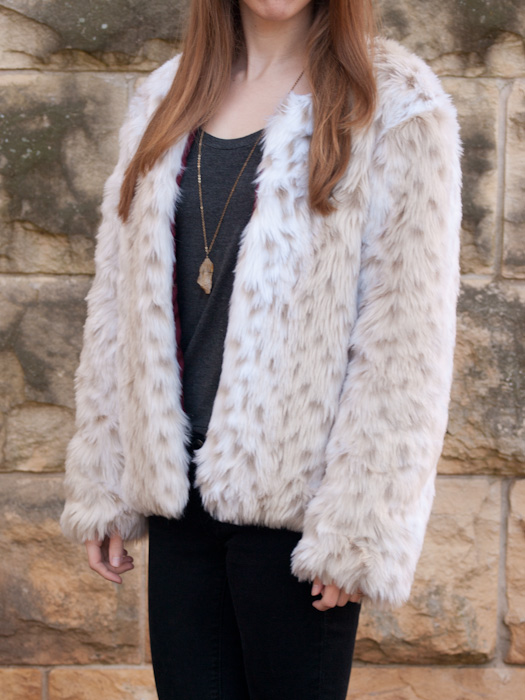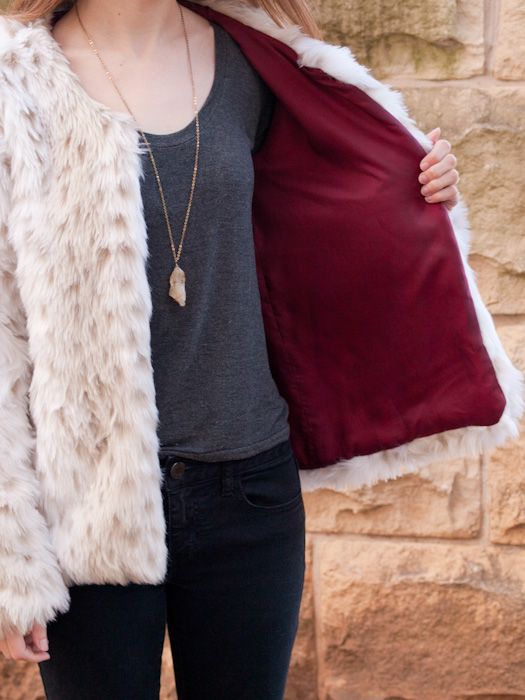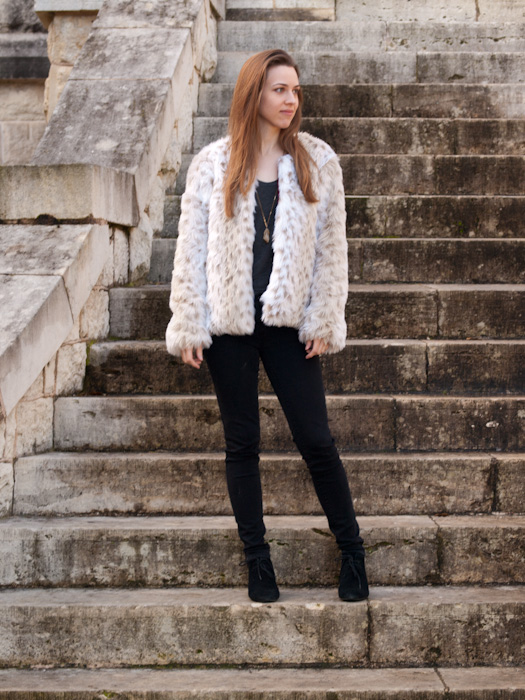 Sewing with faux fur really isn't much different than sewing any other fabric. The main difference lies in how you cut it out.
Because fur has a nap, you'll need to pay close attention to the grainline of your pattern pieces. The fur should lie smoothly and in the same direction on all pieces.
I like to use a sharpie to draw the pattern pieces on the back of the fur, and then use my normal fabric shears to cut them out, making sure to only snip through the backing and not the fur itself. You can also use an exacto knife for this part, but I found the scissors easier to use. When you've finished cutting, gently separate the pieces from the fabric and then tug around the edges to pull off any loose fur.
I definitely recommend using a walking foot if you have one, and increasing your stitch length to about 3mm. A universal needle should work fine.
The thicker your fur, the harder it's going to be to use pins. Wonder clips are great for sewing with faux fur or any other thick fabric. You could also try using clothespins if that's all you have around.
Personally, I don't trim the fur off the seam allowances before I sew. Instead I just use my fingers and a comb to tease out any fur that got caught in the seam.
I wouldn't recommend ironing faux fur – I'm pretty sure that could quickly  lead to a melting mess. I just finger-pressed the seam allowances open.
I've found that faux fur hides a multitude of sins – so don't worry too much about precision! The best thing to do to prepare is to sew a few scraps together and figure out what works best for you and your sewing machine.
And speaking of scraps, this trapper hat pattern (also free) would be great for using up your faux fur scraps! I made two of them for x-mas presents this year.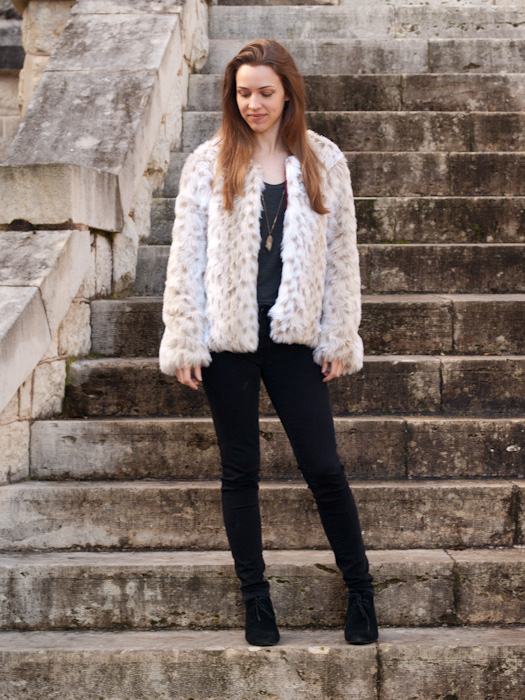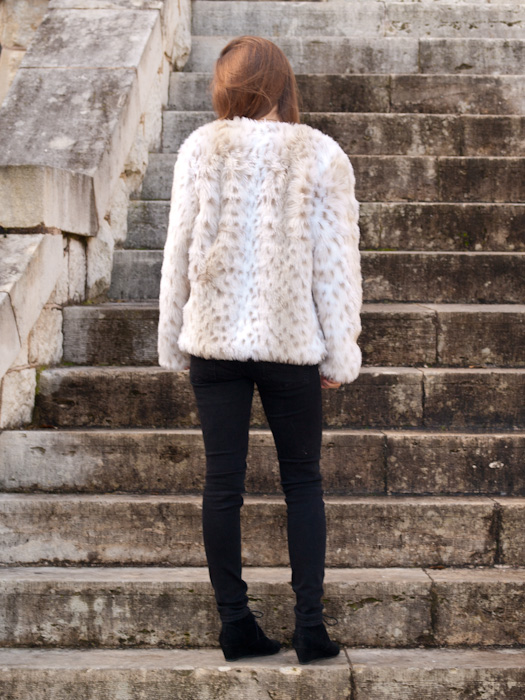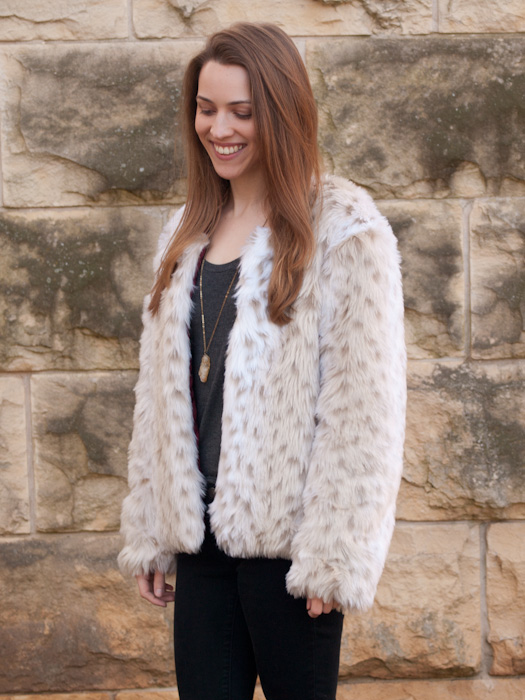 So would you ever wear faux fur? I find something about wearing it really fun and confidence-boosting. If you do make your own faux fur jacket be sure to leave me a link below! Hopefully it'll make this long winter a little more enjoyable.
And if you know of any other good sources for faux fur, I'd be curious to know those as well!
<3 Lindsay