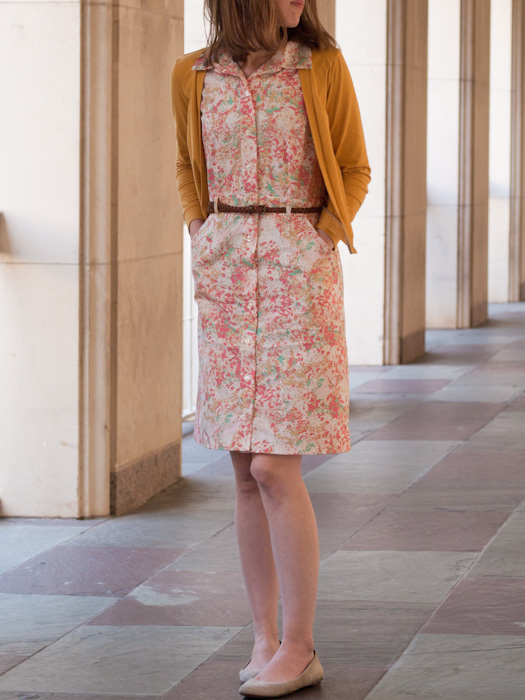 Springtime in December! Although we've been having a really mild winter so far, so this dress actually isn't too seasonally inappropriate!  Last month I was contacted by Art Gallery Fabrics to see if I wanted to make something with fabric from Pat Bravo's DARE collection. I was really drawn to this Rebel Brushstokes print so I took them up on their offer. Not exactly a wintry fabric though, so I went with a more summery silhouette that could be layered when it's chilly.
I decided to use the ever popular McCalls 6696 shirtdress pattern which I scored for $1.50 at a Hancocks sale a couple months ago. I haven't used a Big 4 pattern in a long time, but this design was too cute to pass up! I made View C (sleeveless and straight skirt) and added the belt loops from View A. I knew it ran big so I went down a size (from 10 to 8) and used the A/B cup bodice pieces. I'd also read that the gathering in the back bodice can get kind of poofy, so I reduced it by two inches. The only other change I made was shortening the skirt by 3 inches (I'm 5'4″). Luckily it fits pretty well! The bodice is still a little roomy and I need to do a swayback adjustment, but overall not too bad. Construction was straight-forward. I used the instructions more as guidelines and used my preferred shirt-making methods where I saw fit. It's a great design, and I'll definitely use this pattern again!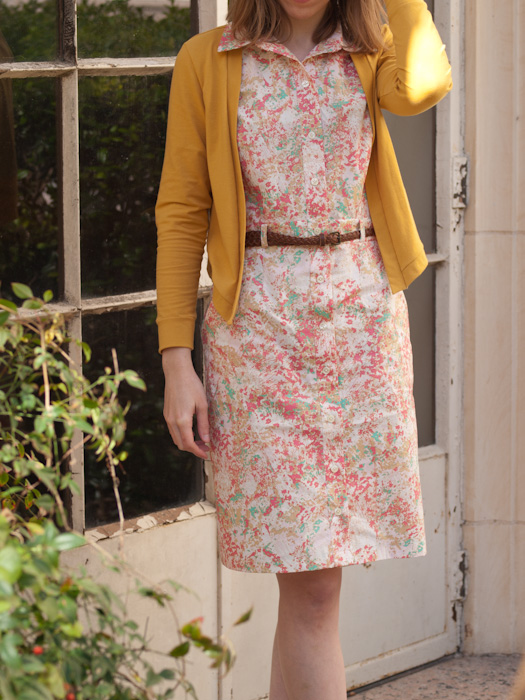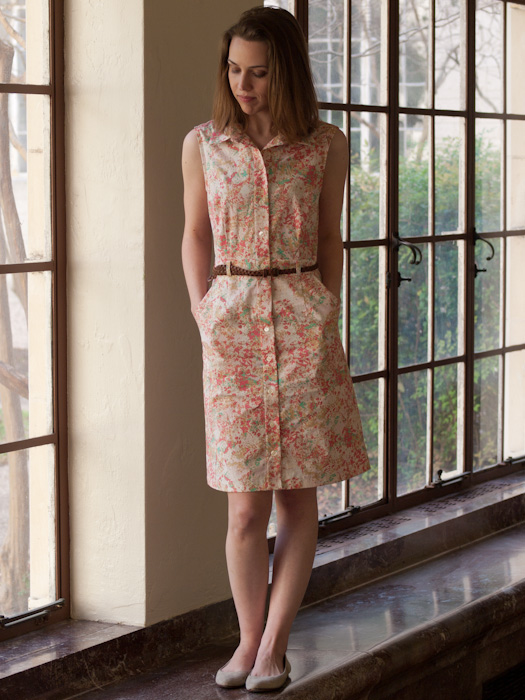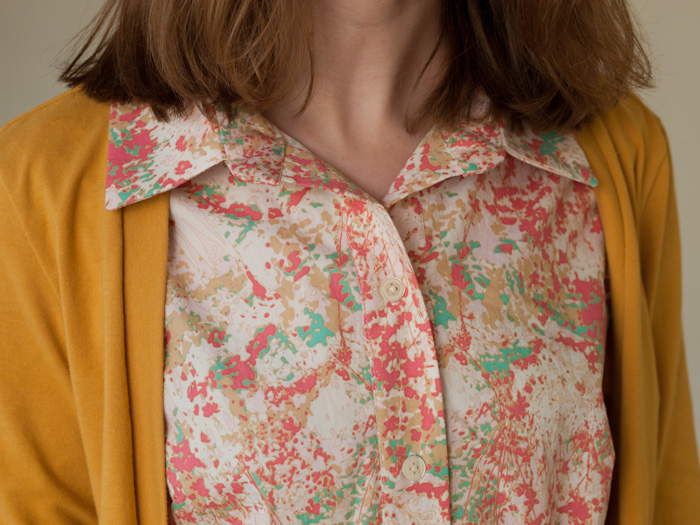 This colorful dress-and-cardi look is a little outside my comfort zone, but I think I like it! It's a nice change from jeans and neutrals.
This fabric was really nice to work with and I love the pretty watercolor print!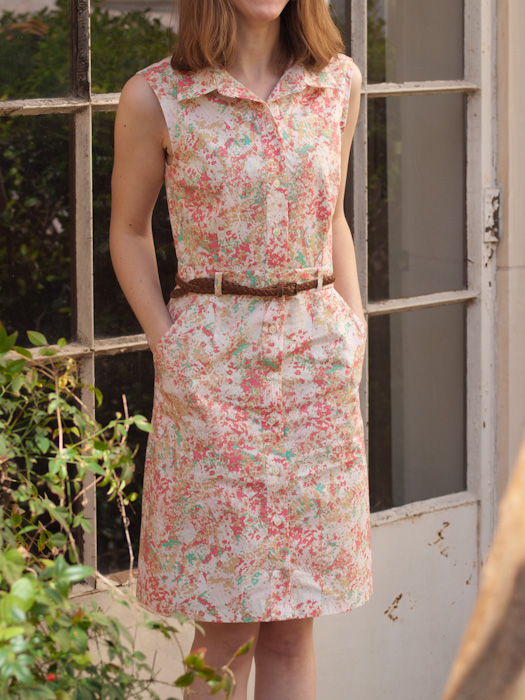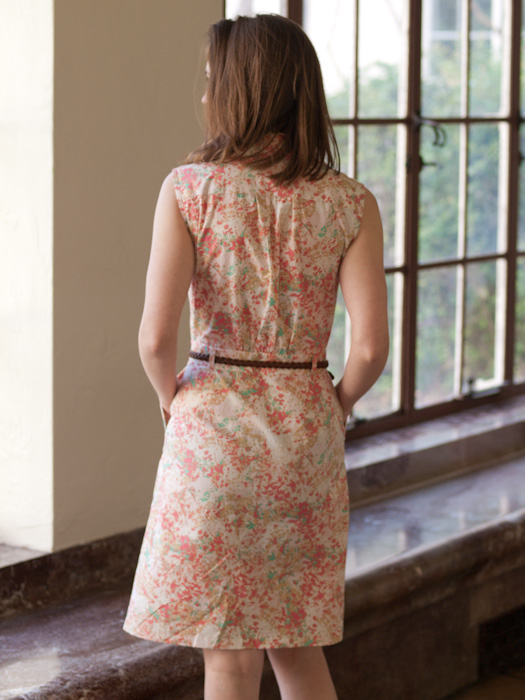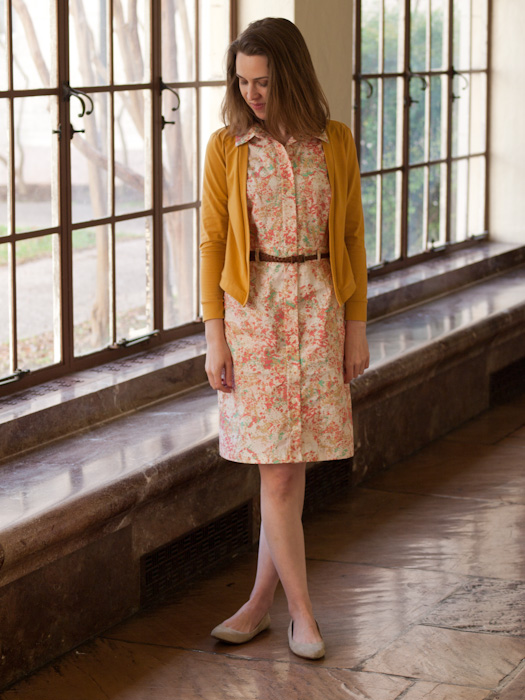 I'm also wearing my Seamwork Wembley cardigan which I made last month with the leftover fabric from my first AGF make. Totally unplanned, but I think the fabrics go really well together! Wembley was a super quick make and it has a shape that looks great with dresses.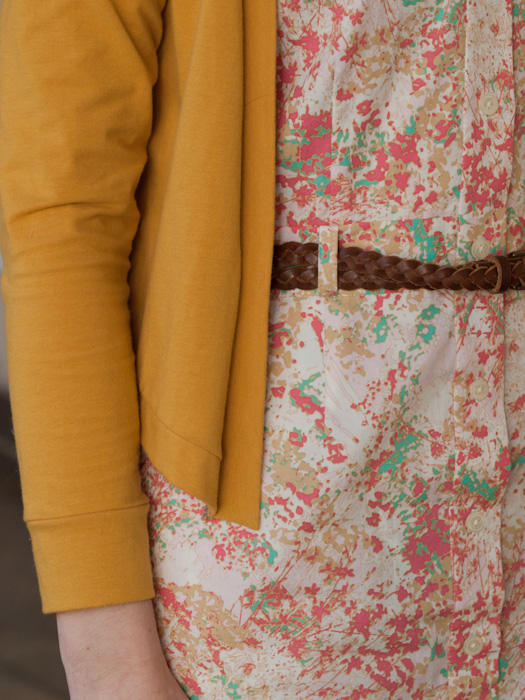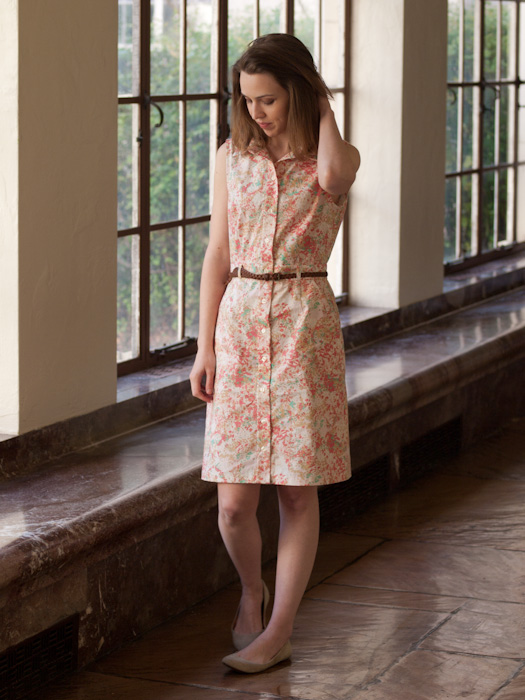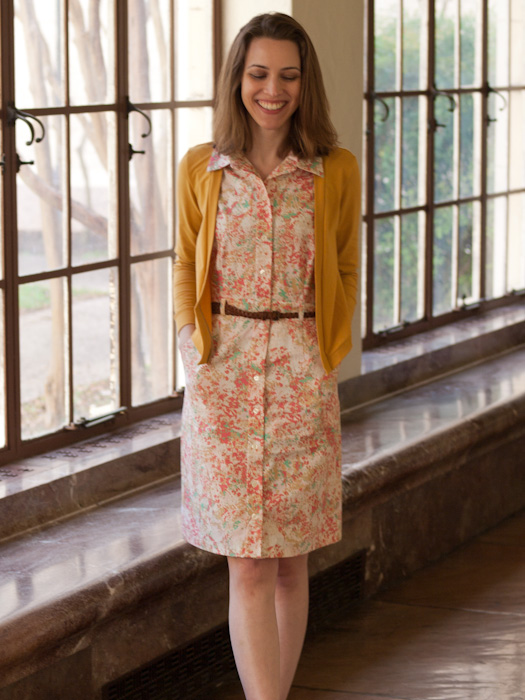 Anyone else doing some seasonally inappropriate sewing? Or maybe rushing to get Christmas presents done? I'm being totally selfish and finishing up a couple holiday dresses for myself!
<3 Lindsay
The fabric for this post was provided by Art Gallery Fabrics. All content and opinions remain my own.