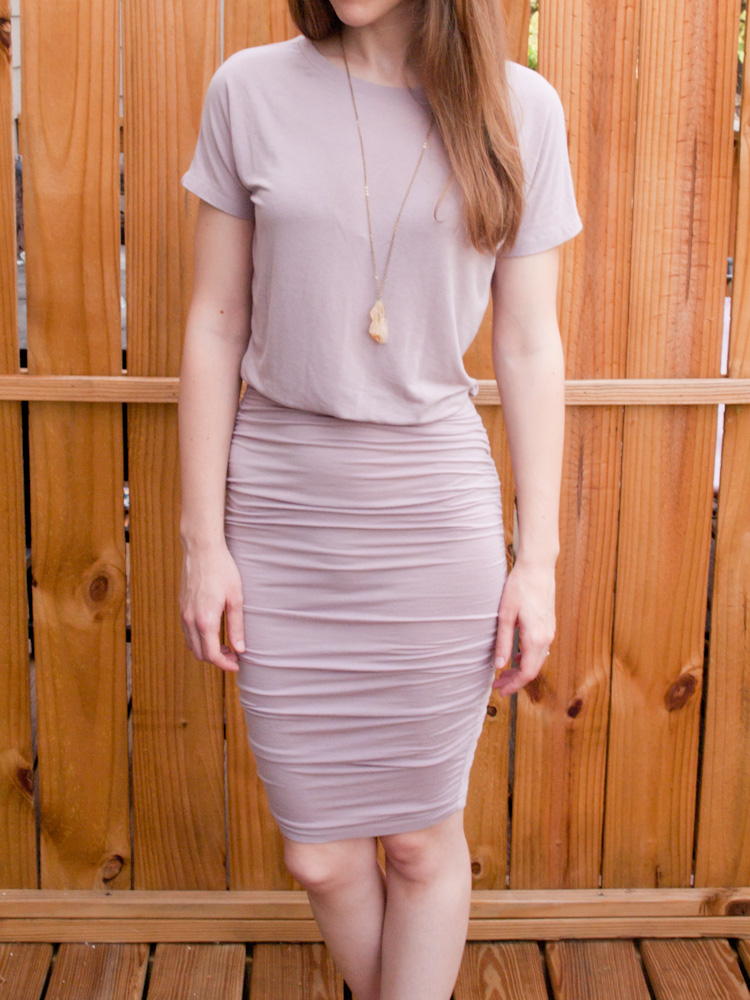 Hey there, friends! Sorry I haven't been terribly active on the blog of late. The truth is I've been busy learning some new skills, which I'm really excited (and a little scared) to share with you today!
This is a sneak peek of my soon-to-be-released first pattern(!)… the Senna dress!
Versatile, comfortable, and modern, the Senna Dress is a knit dress (or skirt and top) with a loose kimono-sleeve bodice and a ruched pencil skirt. The neckline comes with boat neck and scoop neck variations.
The kimono sleeve top with added waist band has a slightly cropped length and makes a great casual shirt.
The ruched pencil skirt can easily be dressed up or down for casual, work, or evening wear.
The Senna Dress is my entry for
The Monthly Stitch
's
Project Indie
contest! My pattern is digitized, graded, and has a set of instructions, but it hasn't been pattern tested yet. I may be putting out a call for testers soon, so keep an eye out for that if it's something you may be interested in! The winner is determined 50% by the judges' score and 50% by public voting.
You can take a look at the other entries and vote HERE!
[EDIT – voting is now closed]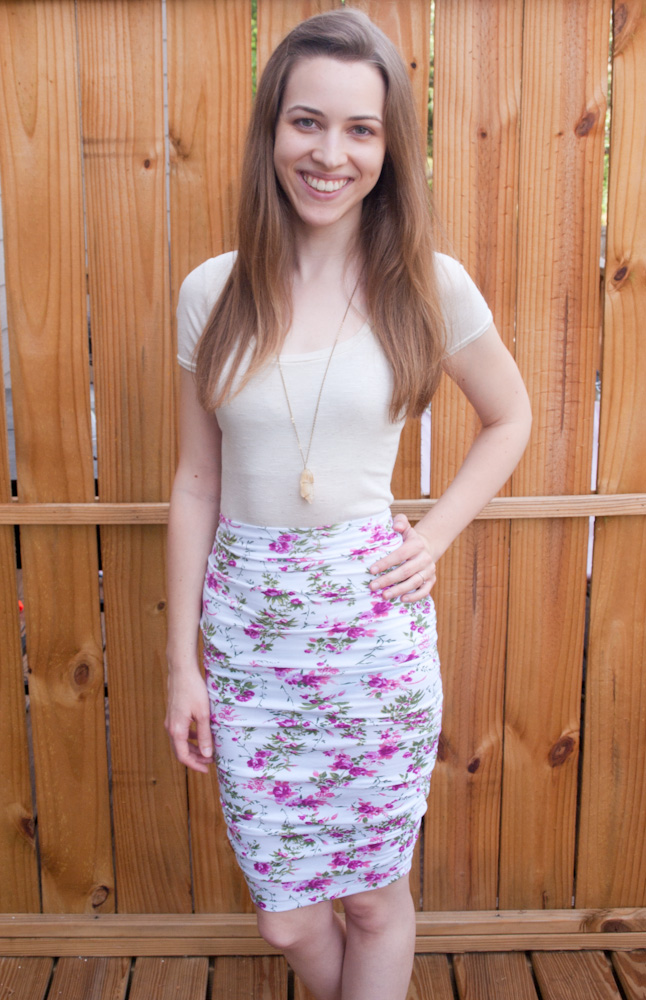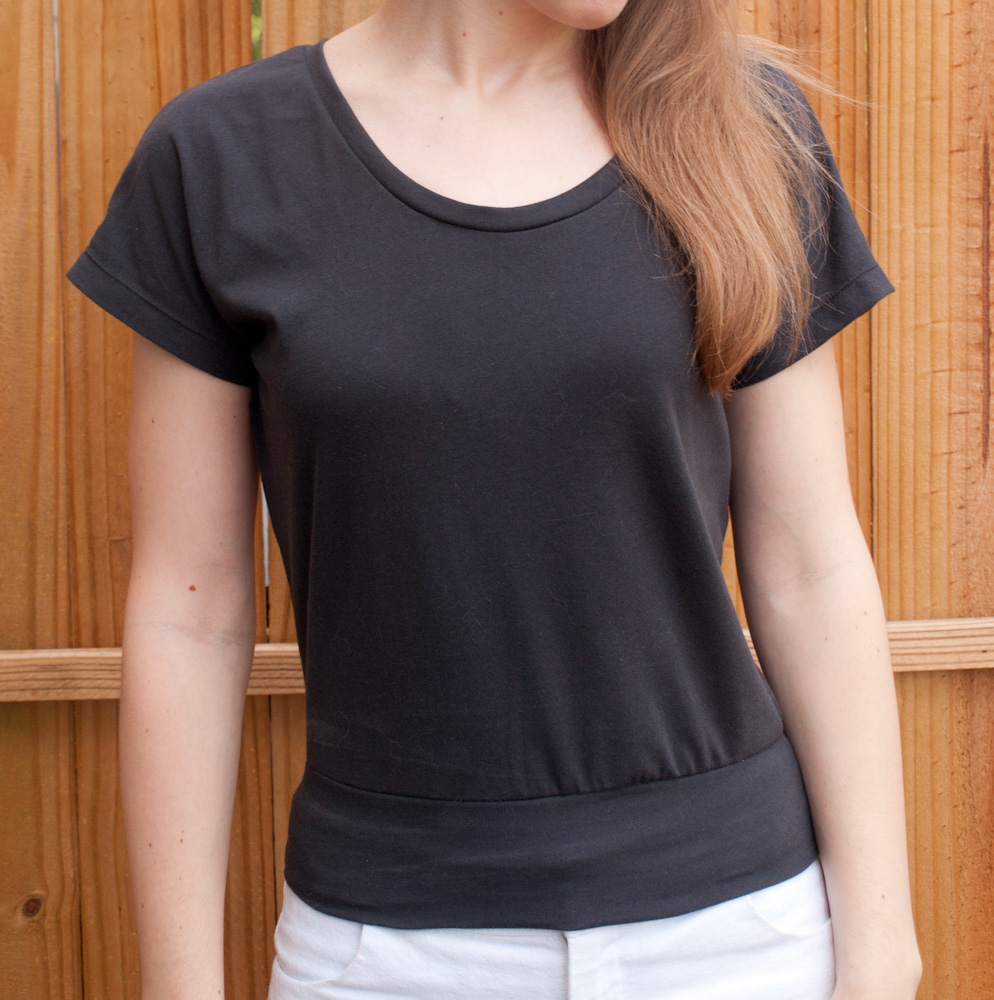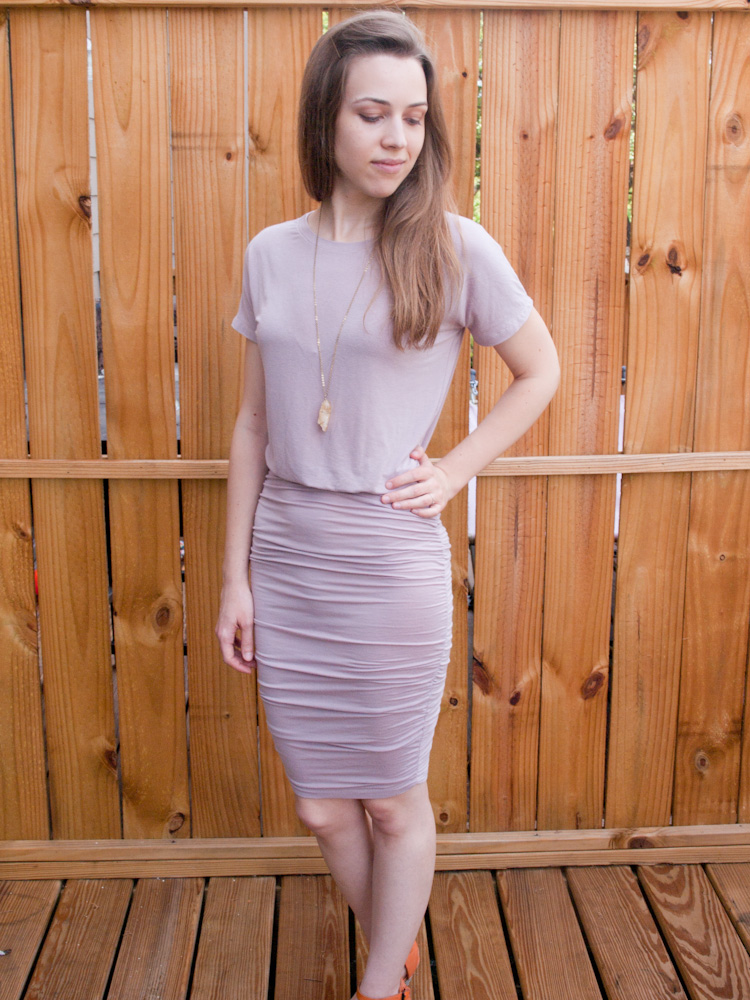 You can also read an interview I did with The Monthly Stitch here. I've learned a ton over the last few months, which I'll go into more detail about in a future post.
I want to thank you all so much for your continuing support of my blog over the last half year. Reading your kind comments is always the highlight of my day! To be a part of such an encouraging and creative community is really fantastic.
I'm so excited to share the next phase of my sewing journey with you all as well. I have tons of design ideas floating around my head, so I'm hoping this will be the first pattern of many!
<3 Lindsay