Shorts! That fit! With a functioning fly zip and everything! I'm sooo happy with this pattern. After the Archer shirt pattern from Grainline Studio sewed up so beautifully, I decided to try the Maritime Shorts. Great decision. These are seriously the best fitting shorts I've ever owned.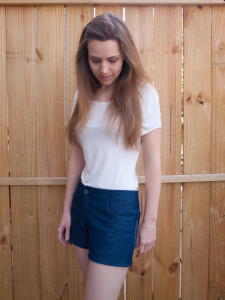 The fabric is a 100% cotton denim from Jo-Ann, which softened up really nicely after washing. I was too lazy to make a muslin, but luckily these fit really well straight from the pattern and just needed a couple minor changes. I tried them on before I attached the waistband and ended up taking in one inch from the center back seam and center back waistband seam. I also shortened the inseam to 3 inches.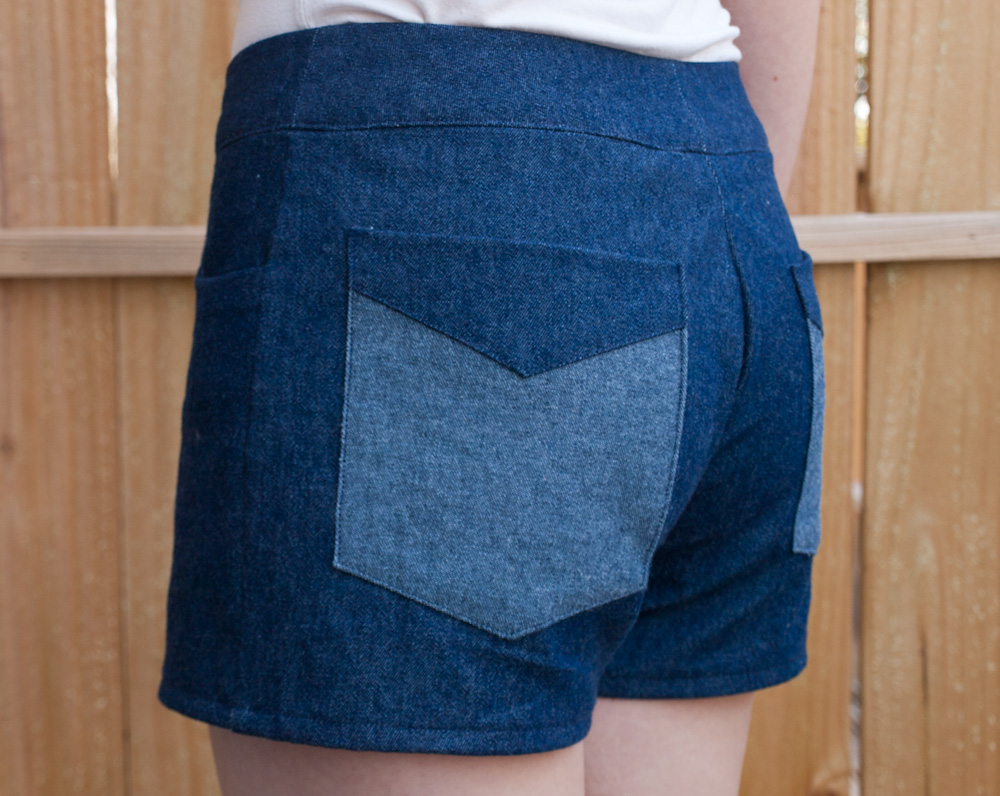 When I sewed the pockets I realized that you couldn't see the interesting shape of the top because my thread matched the fabric so well. So I decided to sew them on with the wrong side facing out instead to add some visual interest.
It took two tries, but I'm really happy with how the zip fly turned out! I've had a lot of trouble with them in the past. Thanks to Mokosha and Lauren for recommending some really helpful tutorials after my last shorts post! Jen's tutorial is also really good.
For the pocket lining I used some scraps from my Otago Archer shirt. I also decided to add a buttonhole and button instead of using a hook and eye closure.
I'm definitely sewing up a couple more of these this summer! This winter's been unusually long and cold for Texas, but I'm sure the heat will be here before long…
<3 Lindsay