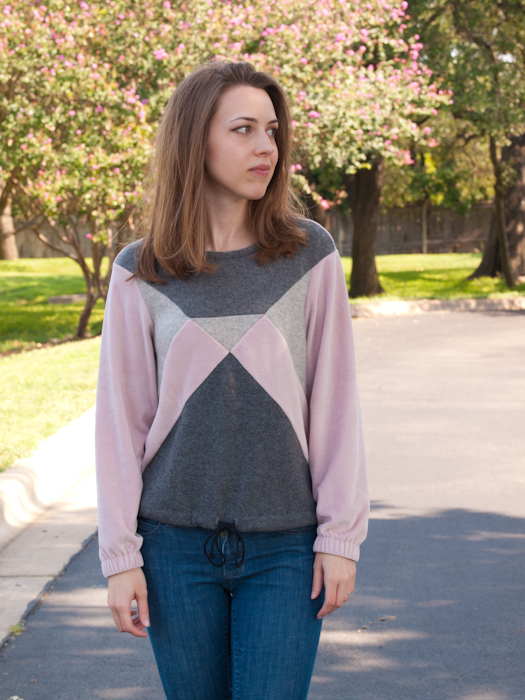 I feel so lucky that I've gotten to be a pattern tester for Named for the past few years, and this is one of my favorite patterns yet. The Gemma Sweater has really interesting details, including the geometric cut of the front (great for color-blocking!), elastic cuffs, and a drawstring waist.
I'd been saving some old cashmere sweaters for years with the idea of refashioning them one day, and this was the absolute perfect project to use them for. Even though I had three sweaters, they were pretty small and they all had multiple moth holes that needed to be cut around, so I actually didn't have that much fabric to work with. Luckily in May I'd bought some pink velvet fabric at Stoff & Stil in Copenhagen to use as an impromptu scarf (I'd forgotten mine, it was a cold day, and for some reason my husband really liked this fabric haha) and it went perfectly with the cashmere scraps!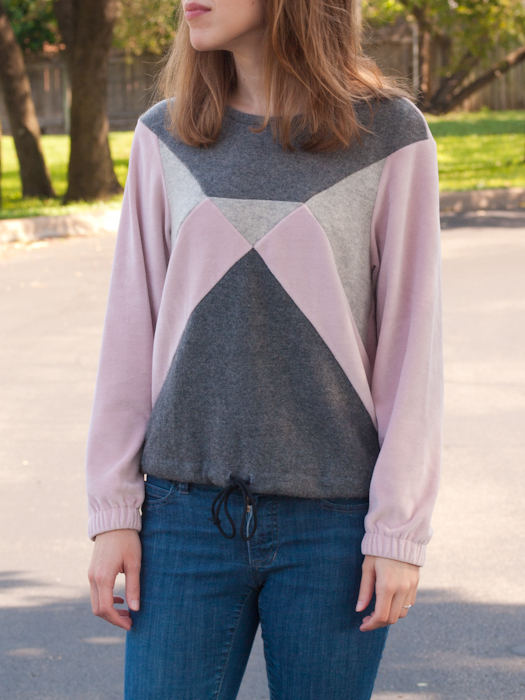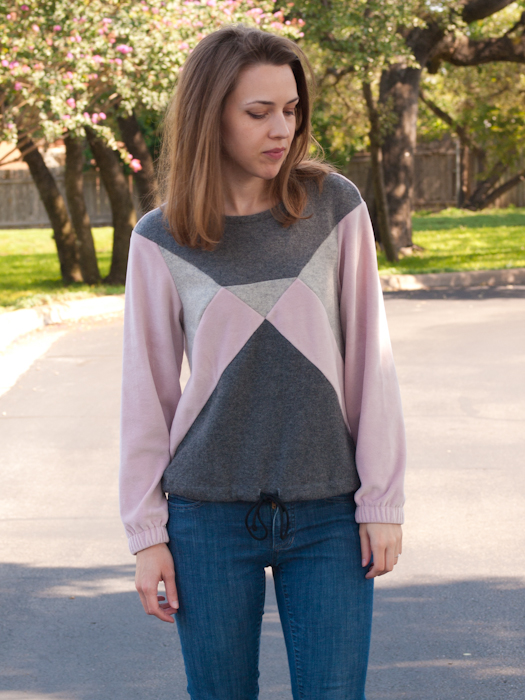 This pattern is so fun to make! It's like putting a puzzle together. And it was surprisingly easy to get all the points and angles lined up correctly. What took me the longest was definitely deciding on my color-blocking scheme. I actually printed out multiple copies of the line drawing and colored them in to try to decide what would look best.
The only change I made was to swap the funnel neck for binding. I did in fact make the funnel neck first for testing purposes, but with this fabric I prefer the look of the binding. The cashmere was too floppy to hold the funnel properly.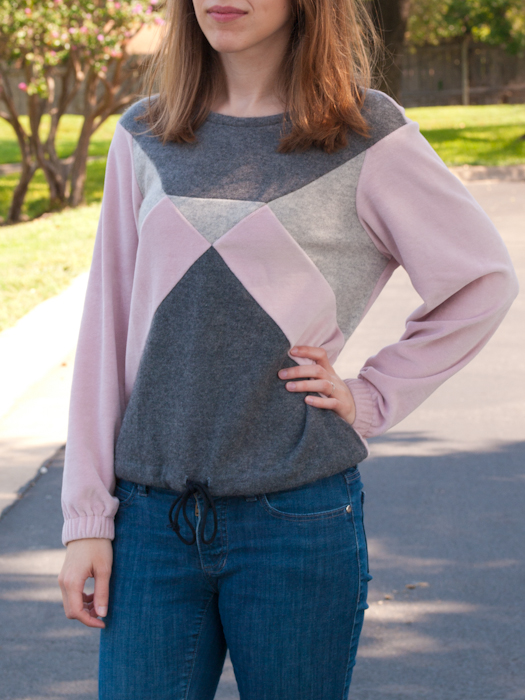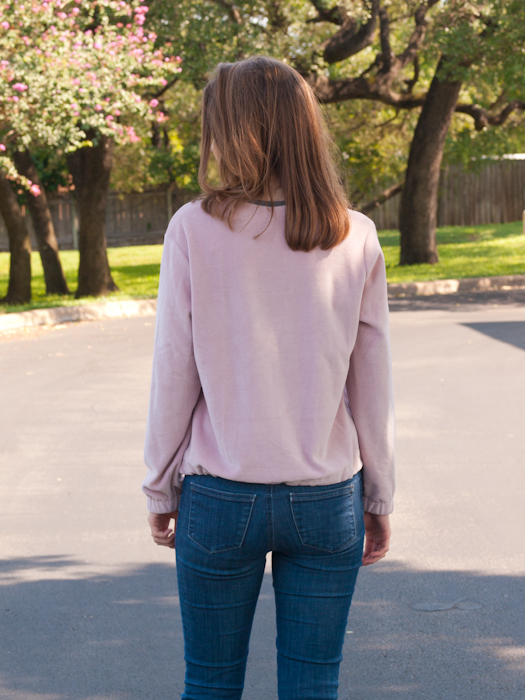 I'm also wearing my favorite Ginger Jeans that I made a year and a half ago. I used Cone Mills denim and they've broken in sooo nicely. I don't have a good before picture, but the color has faded a couple shades and they've gotten nicely worn in in all the right places.
In case it wasn't already obvious, I love the way this sweatshirt turned out! It's super comfy, but still really fun and unique. Plus the sewing experience itself was one of the most enjoyable and interesting I've had in a while.
You can always count on Named for well-drafted patterns with unique details. If you haven't seen the rest of the collection yet, go have a look!
<3 Lindsay