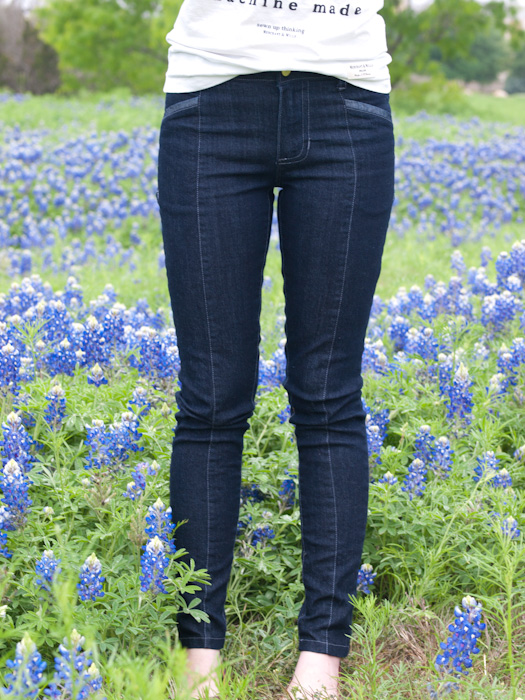 One more pair of Jamie Jeans before I move on to other projects! While the construction techniques were fresh in my mind I thought I might as well use up the other stretch denim in my stash. Well, that and I have two old pairs of jeans that are in bad need of replacing.
For this pair I used a darker wash denim and gray top-stitching thread. Both this fabric and the fabric for my last pair came from fabric.com. Unfortunately neither are currently available, but it seems that what you want to look for is a mid- to heavy-weight denim with no more than 2% lycra. For how cheap it was, I'm pretty impressed with the quality of this denim. It's a bit stiff and chemical-smelling to start out with, but my last pair has already been washed a few times and it's softened up really nicely. I can also wear them for a few days before they start to bag out too much.
I made the same adjustments as on my last pair, although I left the legs slightly longer. So I don't have much to say construction-wise.
Also – I cut my hair! And I cut it myself, with the help of some youtube tutorials. I've had long hair for about four years now, but I never really got the hang of styling it. With the summer heat and humidity looming I got an urge to just cut it all off – so I did! I think I chopped about 7″ off. And it feels so good.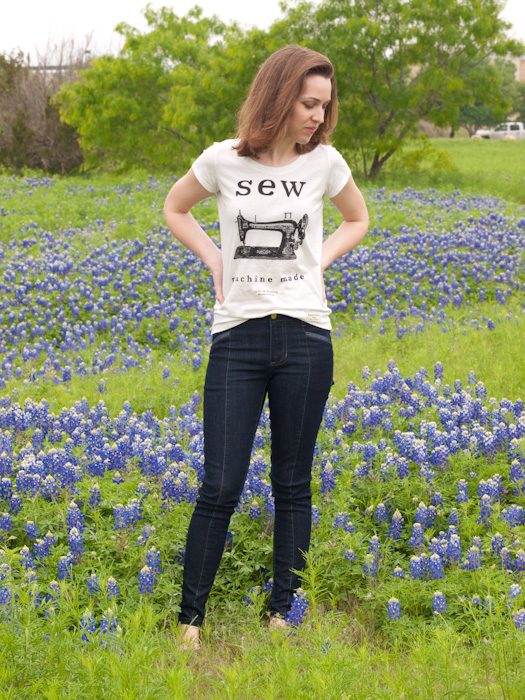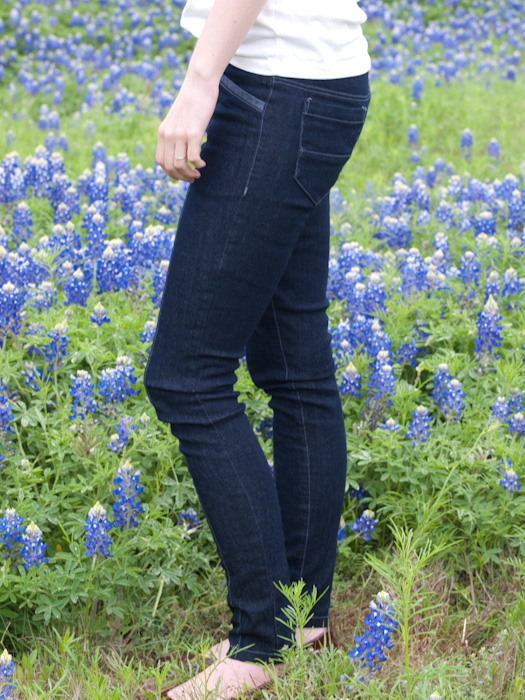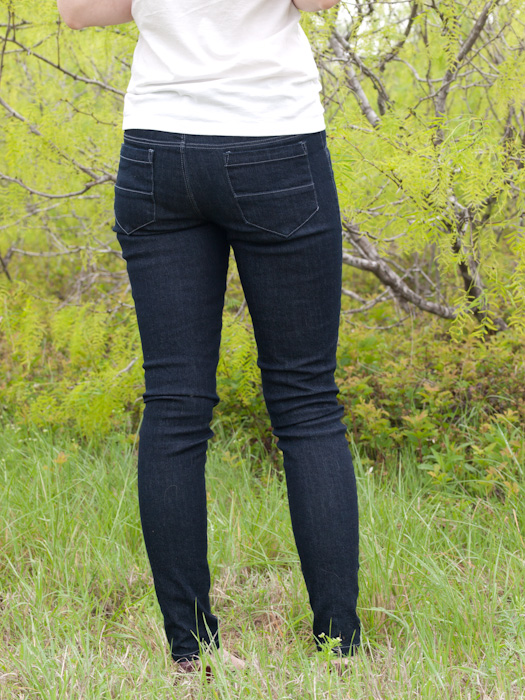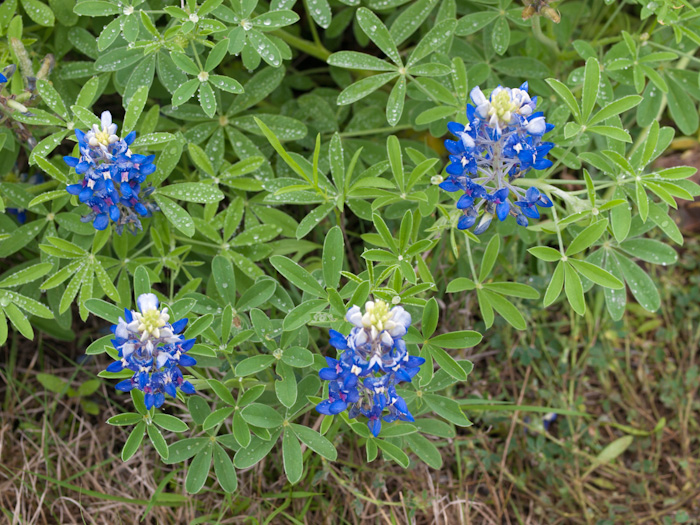 It's spring, so that means bluebonnets! Every man, woman, child, and dog in Texas has had their picture taken in the bluebonnets at some point in their lives. The bluebonnet is Texas' official state flower and it grows wild in fields and along highways for a few glorious weeks each spring. It's been ages since I've taken a bluebonnet picture, so I thought it would be fun to find some for this post! Do you have any similar traditions in your part of the world?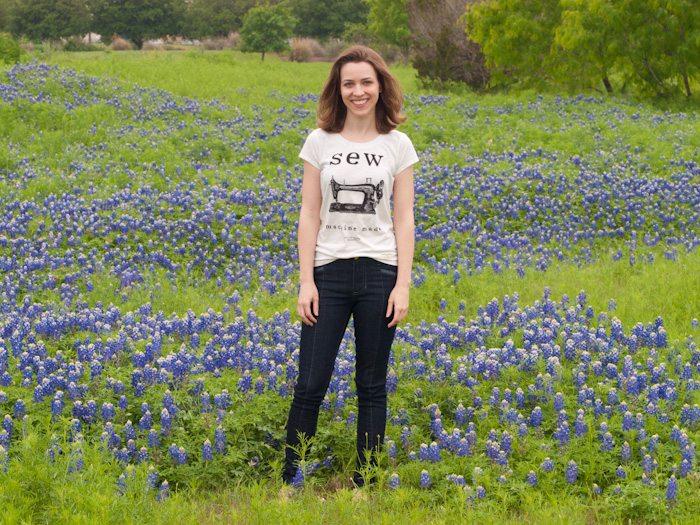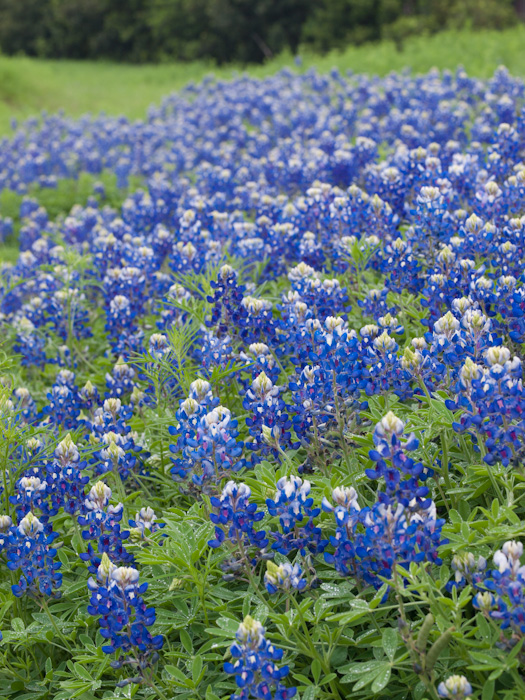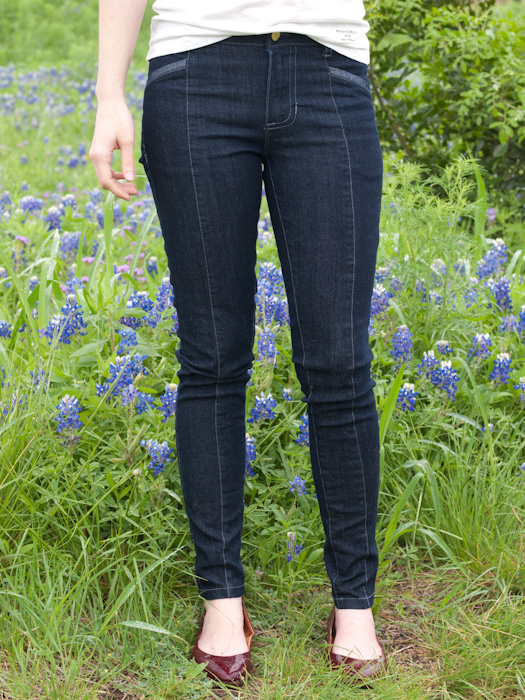 I did find it slightly boring to make the same pattern twice in a row, but I'm very happy to have two new pairs of jeans. These are my favorite yet, and they're certainly going to get lots of wear!
So have you hopped on the jeans bandwagon yet? I'm about to hop off it for a while. I have dresses, a blazer, and a kimono to make!
<3 Lindsay