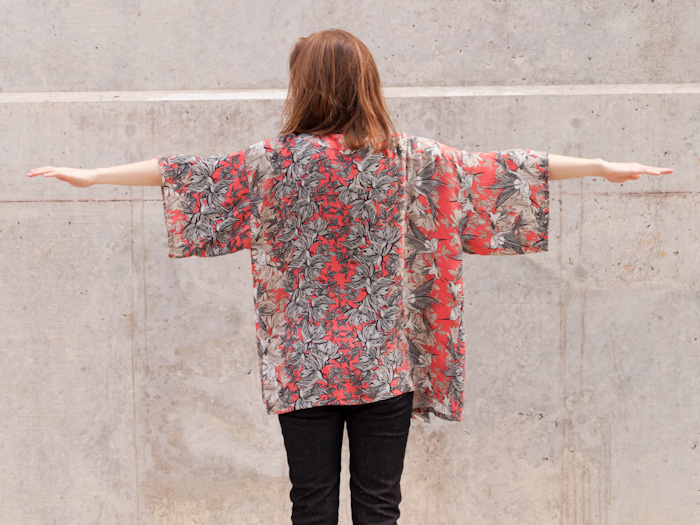 Remember when kimono cardigans were all the rage a couple summers ago? Well, I'm definitely late to the party here, but at least I've arrived!
I drafted my own pattern using a combination of the popular Elle Apparel tutorial (although the link's now broken and I can't find it on her website?) and this video tutorial. I based my measurements on the former and used the sewing method of the latter because she includes an angled front and facings.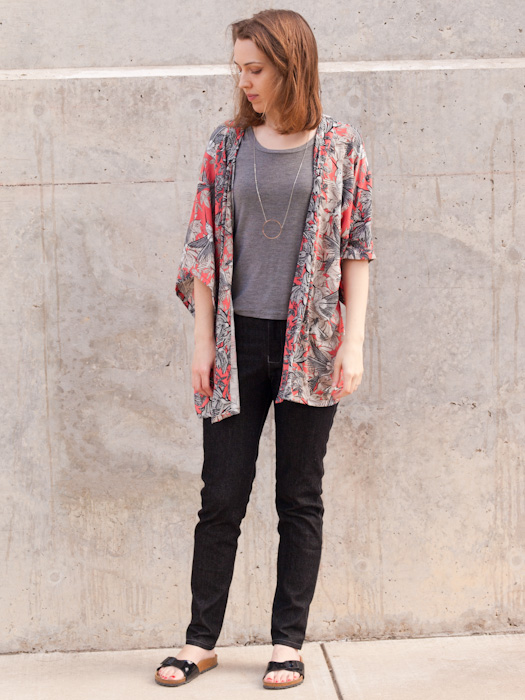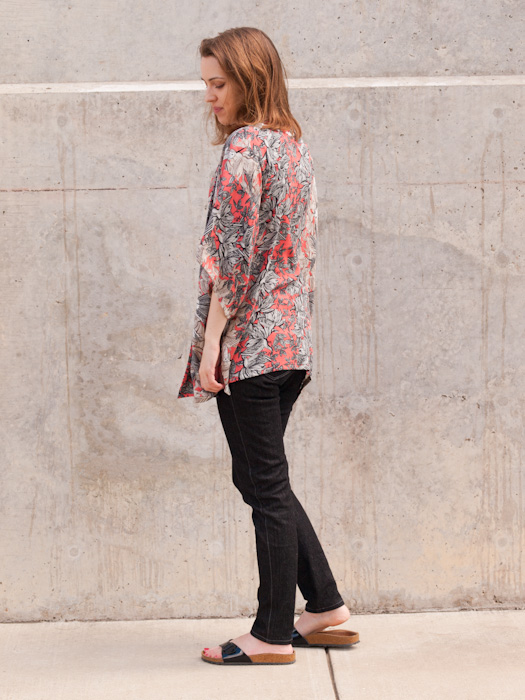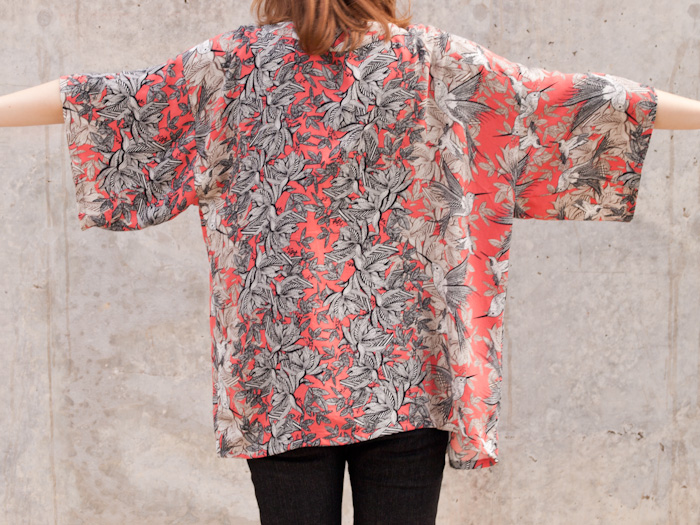 When I saw this hummingbird print viscose pop up at Blackbird Fabrics, I just had to have it! It's super soft and drapey, and fabulous to wear. Blackbird is definitely my go-to for fantastic rayon prints (see here and here).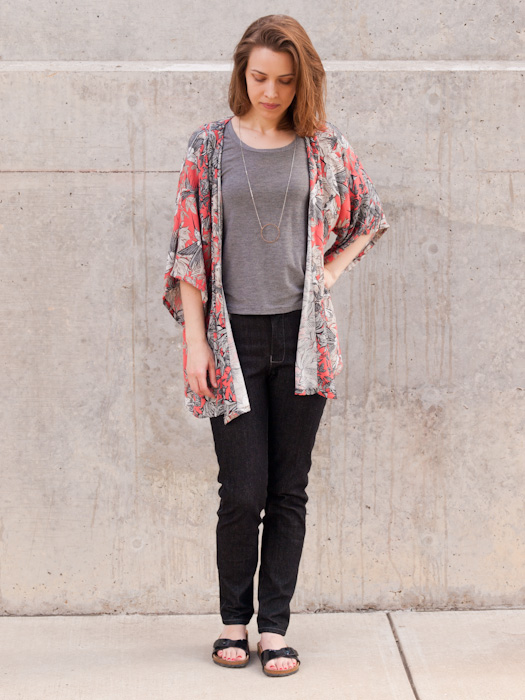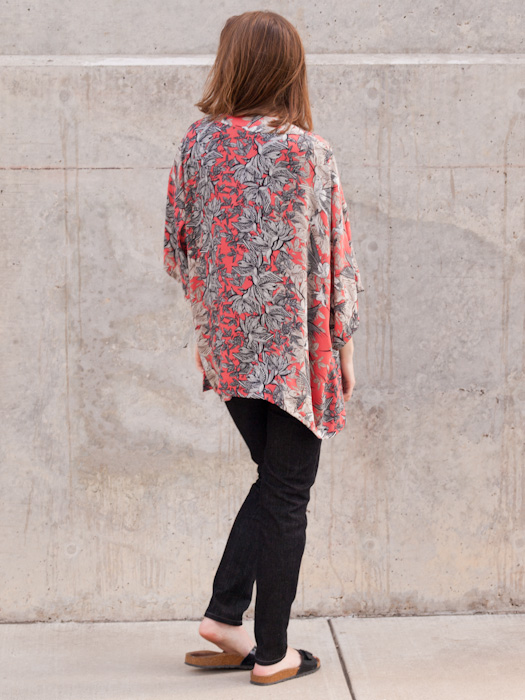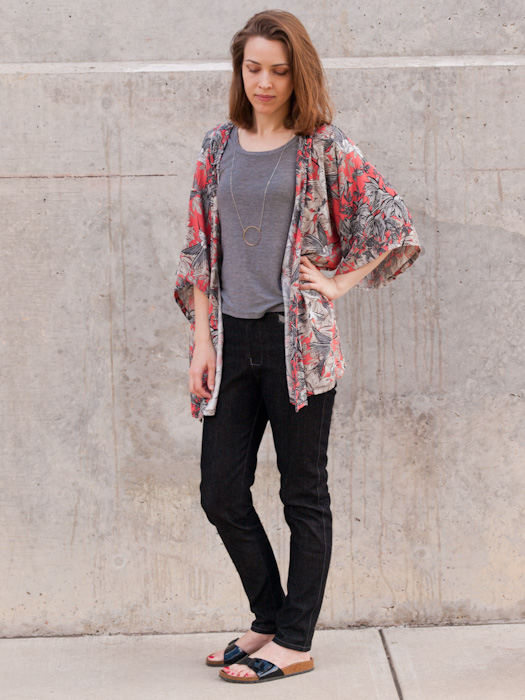 I don't have much else to add! It was a fairly quick and satisfying project. It's both comfortable and fun to wear, so it's a win in my book!
<3 Lindsay